GreatNonprofits: 2014 Review and What's in Store for 2015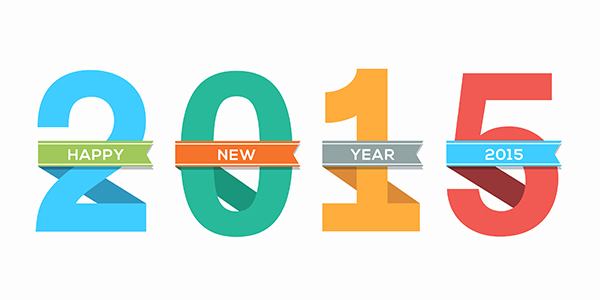 Thank you for using GreatNonprofits. This past year we experienced tremendous traffic growth that allowed us to increase visibility for nonprofits. Here's a quick overview of what people are saying, new features, and what's in store for 2015.
80% of Donors Said Reviews Influence Donations

"GreatNonprofits is a valuable tool in helping decide what organizations to donate to."
GreatNonprofits user

Reviews Engage Volunteers

"GreatNonprofits is another source of validation that really engages volunteers in sharing their experiences about a nonprofit that they care about."
First Graduate
2014 at a Glance
This year was a year of growth and increased visibility for nonprofits. With this growth, GreatNonprofits is now the largest source of community information about nonprofits.  Here are some facts at a glance, plus new tools we've built (see infographic):
GreatNonprofits pages were viewed 13 million times (up 50% from 2013!)
More than 40,000 reviews were added to bring reviews to more than 200,000
1,700 nonprofits were voted Top-Rated
We extended reach by growing social media: We now have more than 55,000 followers on Twitter and more than 36,000 likes on Facebook
We launched a new mobile-friendly website
We introduced new donation functionality for all U.S. nonprofits
We launched SMS reviews. Now users can submit reviews by text. No Internet required.
We syndicated reviews to more partner sites, such as Foundant
We were gifted a new video website for nonprofits, the GivingLibrary.org
2015 – What's in Store
Our mission is to allow people to find, review, and share information about great nonprofits. In line with that mission, we hope to build more tools to help:
Individuals find local nonprofits to donate to or volunteer with
Increase visibility for nonprofits through new tools
Spread the word about nonprofits through our Top-Rated Awards and more
Happy New Year. We look forward to sharing your stories of impact.

Perla Ni, CEO
The Real Scoop

"If I want real reviews, I go to GreatNonprofits. It's all consolidated and all there. It's the real scoop. It gives me real people's words in a way that is understandable and easy to access. I think that is important."
Brad Rutherford, Executive Director, Snow Leopard Trust
Reviews Showcase Impact

"Using the GreatNonprofits emblem on our website and in social media has enhanced what we believe is already a very strong level of credibility."
Mark Hoewing, Give Kids the World