Six Organizations Focused on Women to Celebrate Mother's Day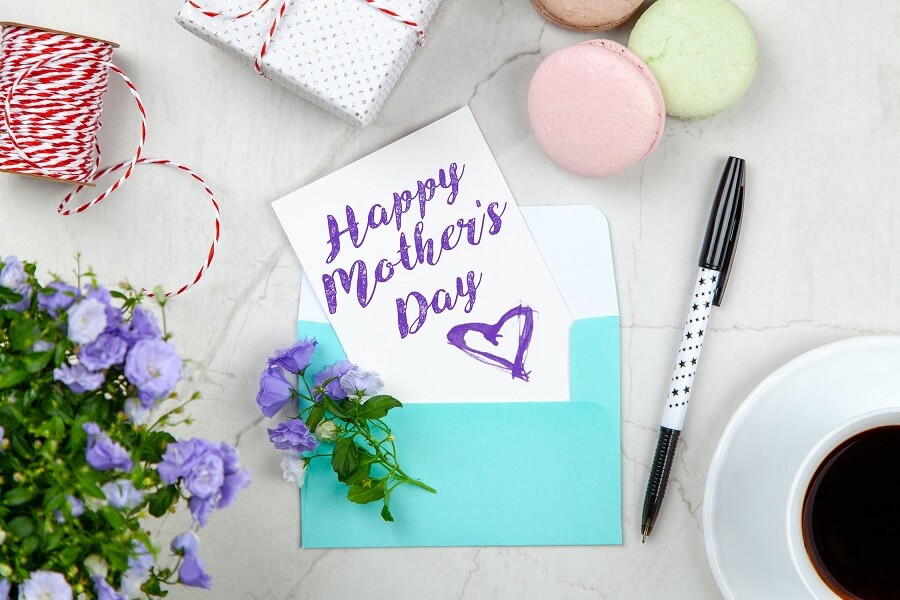 Mother's Day is a wonderful chance to set aside time to celebrate those women in our lives who have raised us, cared for us, supported us, and given us life. But it can also be a tough day for the many families experiencing loss, infertility and other reasons for pain. In honor of this special day, we wanted to highlight a few organizations that are dedicated every day of the year to helping women. Some help with early stages of motherhood, others help women facing difficult circumstances, and some raise all women up.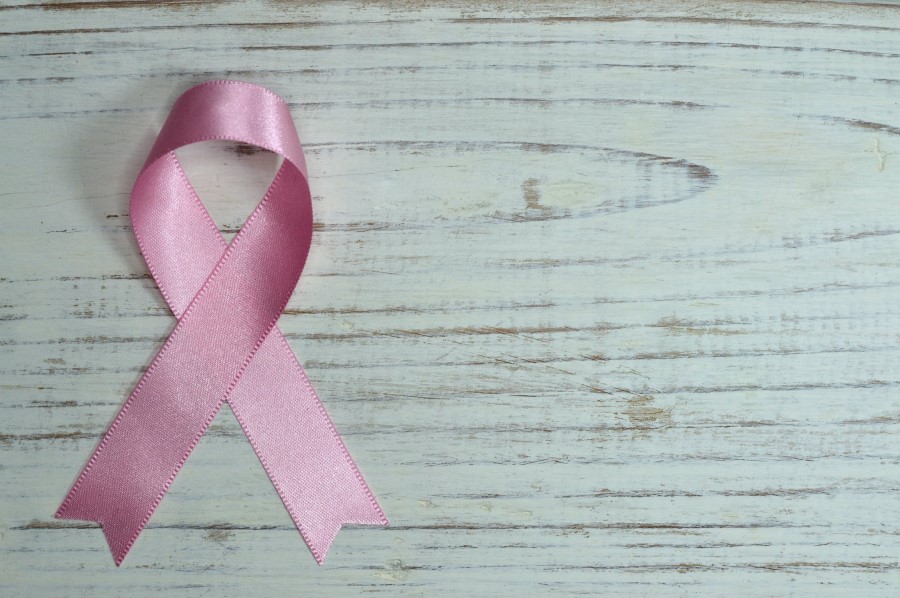 San Francisco, CA
The Breast Cancer Prevention Partners work to raise awareness on different prevention tactics. They work to educate the harmful ingredients that can be found in personal care products, clearing products and other parts of your daily routine that could have possible harmful chemicals. There are lots of successes throughout the 25 year history of this incredible organization. In 2020 only, they helped lead 3 successful campaigns to get bills into law in California which bans 24 toxic ingredients and provides more transparency into fragrance and flavor ingredients.
Education is important. Read one of the many reviews from a mom who has learned a lot from this organization's work:
My eldest daughter introduced me to BCPP a few years back and WOW…they completely amaze me. I've learned so much through their website and resources about environmental exposures and breast cancer. From making lifestyle and product changes, to reading in-depth science reports, to taking action and hiking for prevention, I'm all in as a BCPP supporter. As a mother of four daughters, I know that by donating to their work I'm helping create a better world for my girls.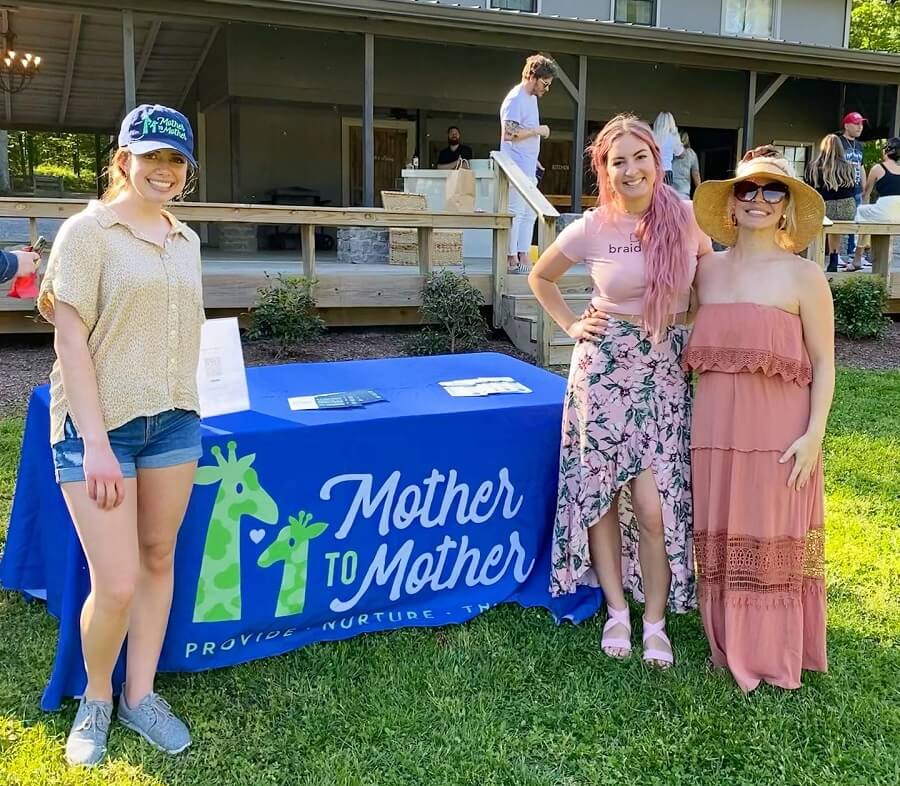 Nashville, TN
Mother to Mother has created a network with hospitals and social service agencies in the Nashville area to help families get the supplies they need when they welcome a baby into the world. By collecting gently used and brand new baby items, they are able to help families get the necessities for a newborn. Since they started, they've given assistance to over 385,000 children.
The gift bag program works with Nashville General Hospital to provide new moms with essentials like diapers, wipes, blankets, bibs, pacifiers and outfits to get them started. The organization does a great job helping get people started and keep those babies safe and protected. Here is one review from a mom grateful for their help:
I am a single mom who wants to provide for my baby but don't have the money to buy all the supplies that I need. MTM helped get me a safe place for my daughter to sleep and I will always be grateful to them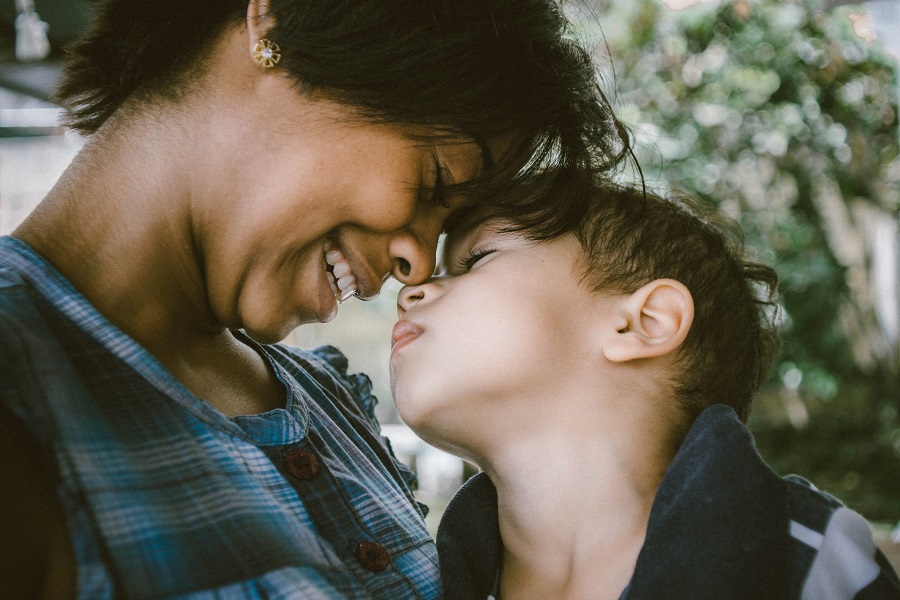 Shrewsbury, MA
This non-profit creates self-care and bath products and uses the profits to give back to moms that need help. The founder had a need for a good bath product with relaxing essential oils and wanted something organic, vegan and made in the USA and when she couldn't find it, she created it herself. Now, she uses the profits from sales to give back.
When moms apply for assistance, they are given four options to choose from based on their needs – meal deliveries, cleaning, childcare or laundry services. Here's just one of the wonderful moms that received help from them:
MomBomb came through for me and my family when I had nothing and no one. I was gifted with groceries from Freshly. This organization is a true gift from God. They gave to my family hope that there are people out there who care and my family needed to know that. This organization will forever be in my family's hearts. This organization is truly a blessing. And hope and pray they continue to help single moms defy the odds and remember that everyone sometimes need a hand up. Please keep giving out hope and love because that is what Mombomb does!!
Birmingham, AL
This organization is all about empowering single mothers and underserved women and teaching them different skills. One of the main programs they offer is the Power Tool Series where they focus on a specific home repair theme with education as well as motivational focus. With tool giveaways and different speakers, the organization is able to provide an incredible experience for the women who participate.
Their events have reached more than 2,000 women so far and there are still tons of projects in the works. Here is just one note from one of the participants in their events:
Women Under Construction Network is an awesome organization that uplifts and empowers women in a unique way; using simple home repair tips and tools. This simple approach empowers us to perform simple home repairs and LIFE repairs simultaneously. Utilizing the understanding of how tools work in the natural makes it easy to see how this same concept can enhance us in all areas of our lives: spirit, soul & body. The live events that I have attended were amazing: the props, the singing, the food, the fun, the smiles, the people, the speakers, the lessons learned, etc. I do not have adequate words to describe the energy in the room. You would have to be there to embrace the full power of the experience. Women Under Construction uniquely uses tools and home repairs to talk about life, to repair homes, build women and change lives.
Baltimore, MD
CSI is a global non-profit that helps provide essential services like food security and maternal-newborn health care in Tanzania, Uganda, Somalia and Rwanda. They work with frontline health care workers to make sure needs are met for as many women and families as possible.
The top five priorities are community empowerment and education, adolescent reproductive care, training for frontline health workers, reproductive health and family planning and healthcare for moms, newborns and children 0-5 years old. Here's just one review from a volunteer that shows a tiny bit of the important work they do:
I work with CSI Uganda and truly enjoy my role in the organization as Program Coordinator. Helping mothers when we do free cervical cancer screenings and when we give away childbirth kits. I mostly enjoy working with girls and encouraging them to go to school and learn. In Uganda, many girls don't get the opportunity to learn, so when I see myself talking to girls about menstruation and helping them stay in school, I feel great.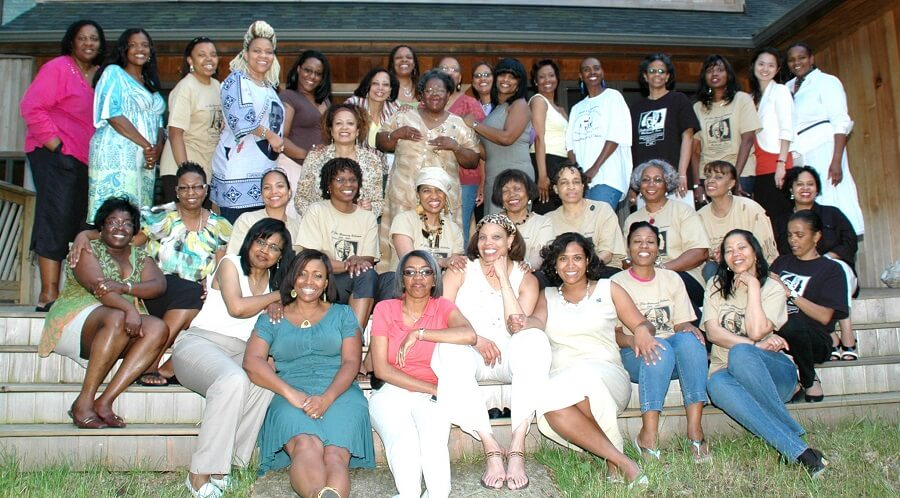 Lanham, MD
This non-profit is all about empowering women and bringing them together. With community outreach focusing on mental health and domestic violence paired with member events that help education and motivate, they are able to reach women from all walks of life. It is a platform where women can form relationships and partnerships to support each other and create a strong network.
Here is just one of the reviews from a member:
My life changed forever following my first S4SN Inc. meeting. A group of distinguished professional women purposed to make a difference in the world. I have been enriched and received amazing support ever since I became a member. The sisters are genuine, wholesome, women with a vision, purpose and conviction! They were the motivators behind me writing my first book which is soon to be published, and they were they the ones who encouraged me to start my own business primarily from hearing the astonishing testimonies of other's accomplishments! I am forever grateful for the contributions this wonderful organization, S4SN Inc., has extended to me. I serve on S4SN Inc. Domestic Violence Committee one of four committees where our organization gives back to the community!
Mother's Day is a perfect opportunity to show your gratitude for all the women in your life. It's also the perfect time to support one of these incredible organizations that lift women up and help them navigate the complexities of balancing multiple roles. It would even make an incredible gift to your mom knowing that you gave in her honor to an organization that works hard to help those in need. Thanks to all the mothers out there – we wouldn't be here without you.