Elevate Your Impact: Unveiling the 2023 GreatNonprofits Top-Rated Guide!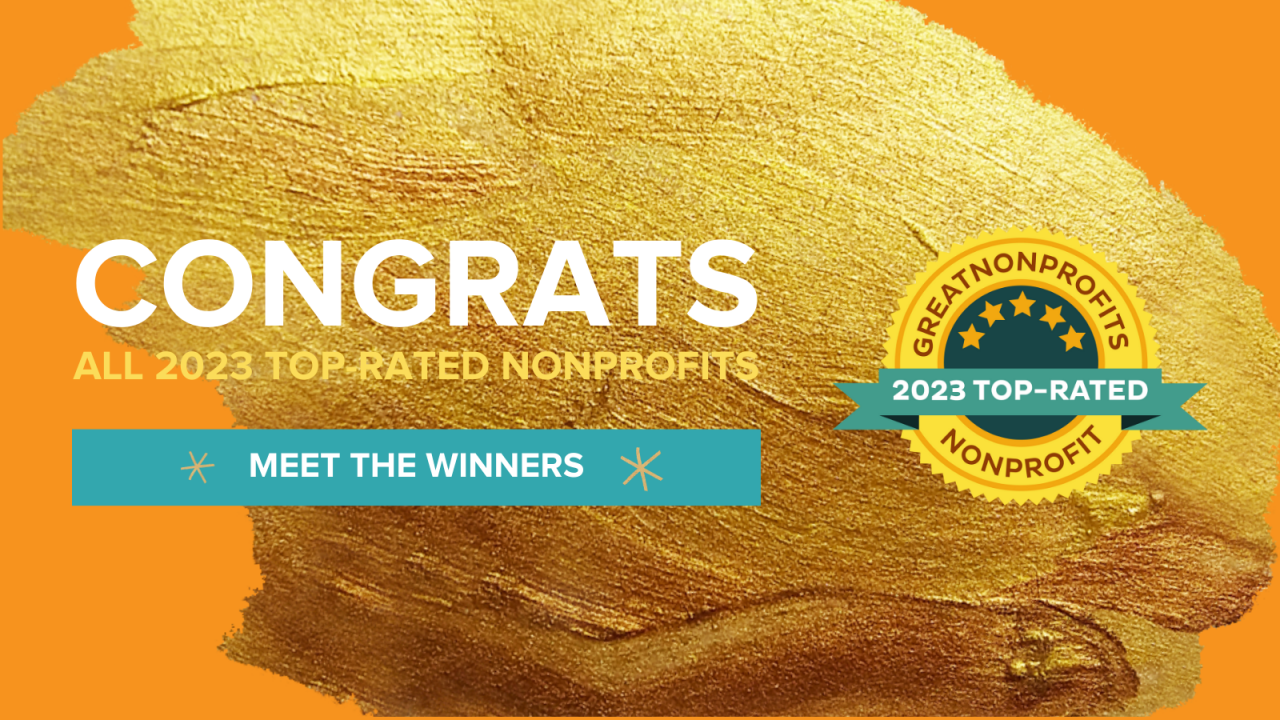 'Tis the season for giving, and what better way to make a lasting impact than by supporting causes close to your heart? At GreatNonprofits.org, we're thrilled to present the highly anticipated 2023 GreatNonprofits Top-Rated Guide – a curated collection of inspiring stories and impactful organizations that are changing the world, one compassionate act at a time.
What Sets GreatNonprofits Apart?
Unlike other charity awards, our Top-Rated Nonprofit winners are handpicked by those with direct experiences – volunteers, donors, and individuals who have directly benefited from these organizations. Their stories are a testament to the genuine impact these nonprofits are making in communities around the globe.
More Than Just a List: Stories of Impact!
Explore a curated list of over 2,500 nonprofits passionately working across 45 diverse issues, spanning from animal rights to human services to environmental sustainability. Immerse yourself in real stories of change, narrated by those whose lives have been touched by the tireless efforts of these organizations. Each tale is a testament to the ripple effect of kindness and generosity.
Be a Catalyst for Change: Give Back Today!
This season, go beyond the ordinary. Dive into the 2023 GreatNonprofits Top-Rated Guide, discover inspiring narratives, and make a meaningful difference. Your tax-deductible donation ensures that these nonprofits continue their vital work, leaving an indelible mark on the world.
🌟 How to Get Involved:
📖 Explore the 2023 GreatNonprofits Top-Rated Guide
🤝 Connect with Causes That Resonate: Read firsthand accounts and find the perfect fit.
💖 Make a Generous Tax-Deductible Donation: Support the nonprofits that tug at your heartstrings.
This holiday season, let's make it a point to give back in a meaningful way. The 2023 Top-Rated Guide is your gateway to a world of inspiration and change. Join us in creating a world where compassion knows no bounds – where every act of kindness contributes to a brighter, better future.