Top 10 Volunteer Opportunities in Phoenix in 2019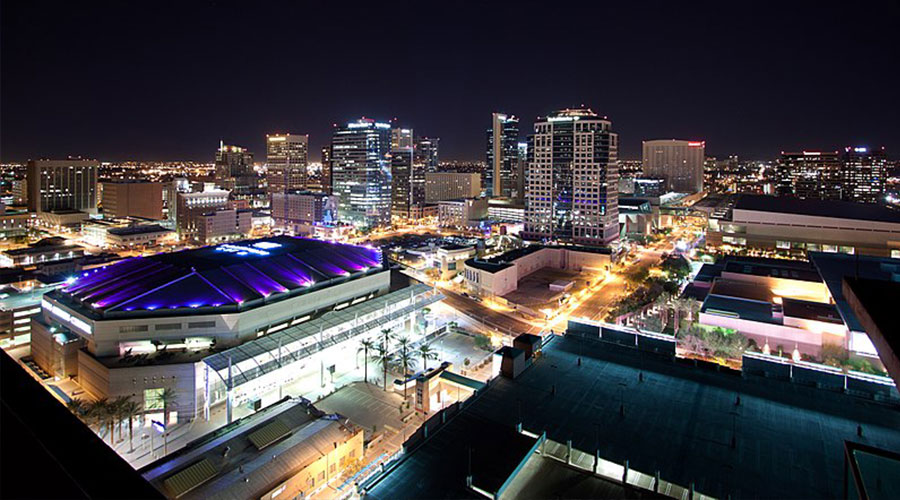 Want to volunteer or intern at a great Phoenix nonprofit? Whether you're new to Phoenix and want to learn about the city's charities, trying to change up your routine with some local charity work, or just want to volunteer or intern at a neighborhood nonprofit, everyone knows that the best way to find the right place for you is from the people who've been there!
Here's a list of volunteers' and interns' favorite Phoenix charities. Every nonprofit on this list has earned an overall score of 4 or greater out of 5 on GreatNonprofits.org. If your favorite Phoenix nonprofit or volunteer gig is missing, find it on GreatNonprofits.org, write a positive review, and show your co-volunteers how to start adding reviews and get it on the list!

"ICAN is an outstanding patient/family/caregiver resource organization. Expert access to medical information that is trusted, respected, relied upon—that is what patients can count on. That is what they need.
The CEO of ICAN is a dedicated professional through and through, with outstanding credentials that represent the organization at very high levels, which in turn allows for a very credible resource organization that patients and families can consistently count on as the go-to resource for all forms of cancer/sarcoma.
This organization will always connect patients with experts regarding a particular cancer-related question pertaining to a diagnosis or treatment, or radiology study involving the treatment process/monitoring of a patient." –Ann Lea Chee
"I'm a volunteer at this AWESOME no-kill, nonprofit organization. I've worked with staff and volunteers who are devoted to rescuing, rehabilitating, and re-homing dogs, cats, puppies, and kittens. AAWL strives to reduce shelter population and animal surrendering. They offer affordable vet care and dog training classes to the public. AAWL is very committed to saving lives and ending animal suffering and homelessness." –Laura F1

"Teen Lifeline is a truly amazing and life-changing organization. I have been a peer counselor for more than a year and have learned more than I could ever have dreamed about working with other people, and talking and listening effectively. And most of all, I have learned a lot about myself.
Teen Lifeline is such a gift, both to the teens who call the hotline and those who pick up the phone on the other end! It is my place to come and share the difficult things going on in my life, as well as a lifeline for teens out there who do feel alone; the hotline can be their connection to hope and many times even saves lives. I am so grateful for Teen Lifeline and the important role they play in their community." –Tristan P
"This organization always tries its hardest to do what they can to help people. I've helped out several times and am still surprised by how much this organization does." –Dreach

"St. Mary's Food Bank is a wonderful place for team-building opportunities. I volunteer with my company every quarter and the staff at St. Mary's is always so friendly and welcoming. They do an amazing job orientating and explaining what our task will be.
I have helped pack the food boxes at their main warehouse and I love how they play music to keep everyone enthused/motivated. I have also helped distribute the food, which is definitely an eye-opener to how many people in my community need a helping hand. I always look forward to volunteering with the company, I have even started doing it with my family as well. Awesome place! I highly recommend St. Mary's Food Bank" –Writer
"So grateful for Altered Tails. They consistently participate in the spay and neuter program here, helping us help the feral tribe in the neighborhood. The staff is friendly and the vets are willing to address questions even though they are brutally busy." –Writer

"Not only are the people running the S H I E L D Foundation knowledgeable, they also truly care about the welfare of their clients. They do everything legally in their power to ensure the safety of everyone involved." –Volltan
"I've been volunteering for this amazing organization for a few years now. They care so much about their rescues and will even help other people find homes for pets they can no longer keep. Anthem Pets has come a long way and I'm so proud to be a part of the team!" – Volunteer

"Empty Bowl Pet Food Pantry helps to fill such a gap in human and animal care in the community, mainly by getting pet food where it is needed, to the pets of the underserved and vets. They often partner with other organizations that provide services to the needy and lend a hand in times of crisis. CJ Anderson and her group are devoted to helping others in Arizona." –Claudia R2
"I volunteer at HALO on a regular basis. Every week I get an opportunity to see what this valuable organization does to save countless lives—animals whose only crime is to fall victim to the human condition. They rescue approximately 250 dogs and cats each month who would otherwise be euthanized. It's not an easy job. The dedication of volunteers and staff is shown on the face of each and every pet that makes its way through this small building. HALO is a wonderful organization that is aptly named. I love every minute I spend within its walls." –Mom to dog