Tracking Your Donations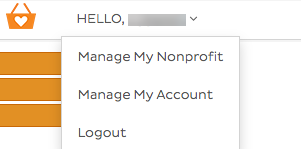 The New Year is almost upon us, which hopefully means you've already received plenty of donations from people eager to beat the clock striking midnight on Dec. 31 and the deadline for 2016 tax write-offs.
And checking the status of those donations is easier than ever thanks to GreatNonprofits' new page design.
Simply log in to the site, scroll over "Hello, [screen name]" on the right-hand side of the page, and then click "Manage My Nonprofit." From there, click the "Donations" button on the top navigation bar, and you are ready to keep track of the status of your donations by date, the donor's name and e-mail address, and dollar amount, as well as any special requests from the donor.

Donations made on GreatNonprofit's website are mailed to you once a month on the 15th of the month from our processor JustGive, which charges a fee of 4.5 percent of the donation, plus 25 cents for processing and handling. Donors are notified of these fees prior to making their Giving Basket transaction.
GreatNonprofits wishes you a great holiday season, and hopefully you will have plenty of reason to check your Donations Received page! (And don't forget to thank your donors!)