Top 10 Volunteer Opportunities in Los Angeles in 2019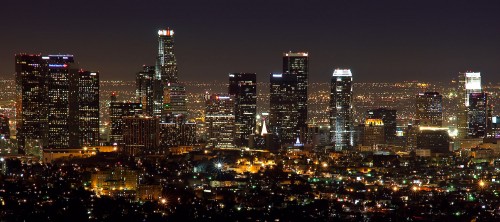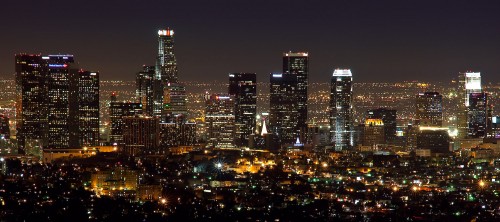 Want to volunteer or intern at a great Los Angeles nonprofit? Whether you're new to Los Angeles and want to learn about the city's charities, trying to change up your routine with some local charity work, or just want to volunteer or intern at a neighborhood nonprofit, everyone knows that the best way to find the right place for you is from the people who've been there!
Here's a list of volunteers' and interns' favorite Los Angeles charities. Every nonprofit on this list has earned an overall score of 4 or greater out of 5 on GreatNonprofits.org. If your favorite Los Angeles nonprofit or volunteer gig is missing, find it on GreatNonprofits.org, write a positive review, and show your co-volunteers how to start adding reviews and get it on the list!
"Lady Freethinker brings to my attention the plight of various animals who have suffered extreme cruelty at the hands of either their owners, friends of owners or complete strangers. By signing their petitions I am adding my voice to thousands of other people around the world who have a love and respect for all sentient beings. Together we are all making a difference thanks to this wonderful organisation. Thank you Lady Freethinker." – Helen R.2
"Last Chance for Animals helps a wide range of animals, from puppy mills awareness to factory farming and animal testing and animals used for entertainment. LCA organizes national and local campaigns to help understand hidden animal cruelty, from the foods we eat to the clothes we wear. LCA local booths showcase vegan foods while national campaigns inform about circus, zoos, animal testing facilities cruelty. LCA is a great organization changing for better the lives of humans and their interaction with animals." – Bernice W.1
"This place is absolutely amazing. I have never seen a center so dedicated to making sure their children become so well rounded. Tutoring, Sports, Art, Music, Dance, Computer Technology, this place has it all. The Children who are going to APCH are really getting the best of everything. They are learning to become well-rounded individuals that have real goals. With APCH, these goals are becoming realities." – Patrick36
"I have been volunteering with the Art of Elysium for over 11 years. Even after all this time the same people (with some additional new faces) still have what seems like a never ending energy that inspires and brings out the best in people they encounter whether patients, parents, hospital staff or volunteers. They are like family to me now and fellow volunteers have become good friends. Every single experience has been amazing. Whether it's doing art with children in the hospital, helping out with a prom for special needs students, holiday parties or special events- they quietly go about making Los Angeles a better place for so many people- myself included. I look forward to volunteering for many more years with AOE! Thank you AOE!" – JDuede
"I've seen the "behind the scenes" of FixNation and I want to assure everyone that this team works hard to do a great job. I love seeing the staff hold and play with a kitty or talk to the cats as they walk by. Every person in the clinic genuinely loves cats and treats each one with love, kindness and care as if it was his/her own, and being a huge cat lover that really speaks to me. This isn't just a job for these people; it's a passion. The important work of FixNation isn't over at 5 p.m. They constantly go above and beyond to help cats in need. FixNation is truly committed to saving, improving and benefiting the lives of all cats. Thank you!" – Lacestell
"Shelter Partnership is an amazing organization helping the hundreds of nonprofits who serve the thousands of homeless men, women and children in Los Angeles. Shelter Partnership's Resource Bank distributes over $10 million worth of new goods for the homeless: personal care items, household goods, bedding, clothing, shoes and toys absolutely free. This is an amazingly efficient nonprofit model, allowing manufacturers to donate their surplus products and ensure they are truly benefiting those with the greatest need. Shelter Partnership is also the preeminent expert providing technical assistance on homelessness to government and community organizations, promoting the development of critical housing and services." –Louise
"I have felt a love that I never knew existed. A desire to pull the best out of others, even when they don't know it's there. I have cried for and with my student. I have seen people overcome extreme circumstances and make the best out of what they have. I have learned to appreciate everything and strive for the best. Volunteering for this program has been the best decision I have ever made! The people are great. The staff is wonderful. The students are the best!!" –Breanna C.
"MuseEffect is an incredible nonprofit organization. In the world of dance, where everything is competitive and about "the best," MuseEffect sets itself apart. Muse is more than dancing and working to become amazing dancers. Muse is about teaching individuals, young and old, to become the best version of themselves as possible. From performing to working with the community, MuseEffect does it all. My sister had the privilege of participating in Mini Muse and she and I have both participated in the Muse Experience -each time a life altering experience. The dancers of MuseEffect are the best role models and people the world of dance has to offer. And let's not forget about Miss Jessica Starr changing lives (seriously) and inspiring dancers and teachers every day." –Kallin N
"Working with at-risk or high-risk youths and sharing creative time with them. I am honored that these kids allow me to share this fragile time of their lives with them. I have so many good memories about being creative and if what we are creating with these kids can be positive memories for them, I would be happy to have been a part of that experience. The kids deserve this and so much more. The energy, creativity and curiosity they bring each week and is amazing!" –Ronda
"Discovery Eye Foundation and their researchers have made amazing strides in the research that they do. Their website is also very informative and provides lots of information." –Melissa J.3