Top Volunteer Opportunities in Cleveland 2013

Want to volunteer or intern at a great Cleveland nonprofit? Whether you're new to Cleveland, trying to change up your routine with some local charity work, or just want to volunteer or intern at a community not for profit, everyone knows that the best way to find the right place for you is from the people who've been there!
Here's a list of volunteers' and interns' favorite Cleveland charities. Every organization on this list has earned an overall score of 4 or greater out of 5 on GreatNonprofits.org, and must have been reviewed by at least 5 volunteers. If your favorite Cleveland non-profit or volunteer gig is missing, find it on GreatNonprofits.org, write a positive review, and show your co-volunteers how to start adding reviews and get it on the list!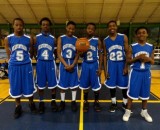 Lighthouse Inc 

"Heaventrain is an awesome and amazing ministry that brings children to Jesus ! It brings hugs and laughter, music and a message, and brings the love of Jesus into the Central Cleveland neighborhoods. I have stood and watched as the bus circles the streets and children come running from all directions. They return week after week. ."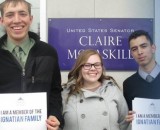 Ignatian Solidarity Network 

"I have worked with the ISN on a few summit teams to create an experience for high school students from around the country to come together and share their experiences of social justice. I am amazed by the time given to the cause and effort of the organization to teach about social justice and to create a greater community of Jesuit institutions around the country."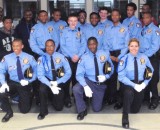 Police Athletic League 

"What a great opportunity it has been to be part of the Cleveland Police Athletic League, (PAL). I have been a volunteer for about 4 years, and I have been impressed with the dedication of all its members. I was once a "PAL kid" and if it wasn't for PAL's dedication to mentoring troubled youths, perhaps my path in life would have turned out differently."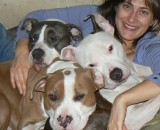 For the Love of Pits 

"This is a small rescue but the amount of work they do on behalf of the breed is amazing. I believe For the Love of Pits has single-handedly changed legislation about pitbulls in Ohio. I am so proud to be a volunteer with For the Love of Pits."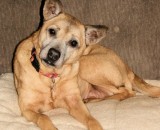 Sanctuary for Senior Dogs 

"I am proud to say I have been volunteering for The Sanctuary for Senior Dogs for about 8 years now. I have fostered for them as well and I must say there truly is no greater joy! I am grateful to The Sanctuary for allowing me to be part of this "family" of volunteers! Giving a senior dog a second chance at life, what a wonderful thing!"
Open Doors Academy 

"I truly believe that this organization positively impacts lives and does their best to make sure that we as students know that we are believed in and that anything we dream is definitely possible. And I believe it is with every students' start here at this program, where those dreams start to come true."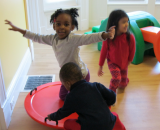 Providence House Inc 

"The more time I spend with this organization, the more time I WANT to spend here. I never thought I'd be this involved in a non-profit and yet I've joined the PHriends Group (a Young Professional's Associate board) and countless committees because it's the kind of place where you can see the impact you're making."