Top Volunteer Opportunities in Boulder in 2019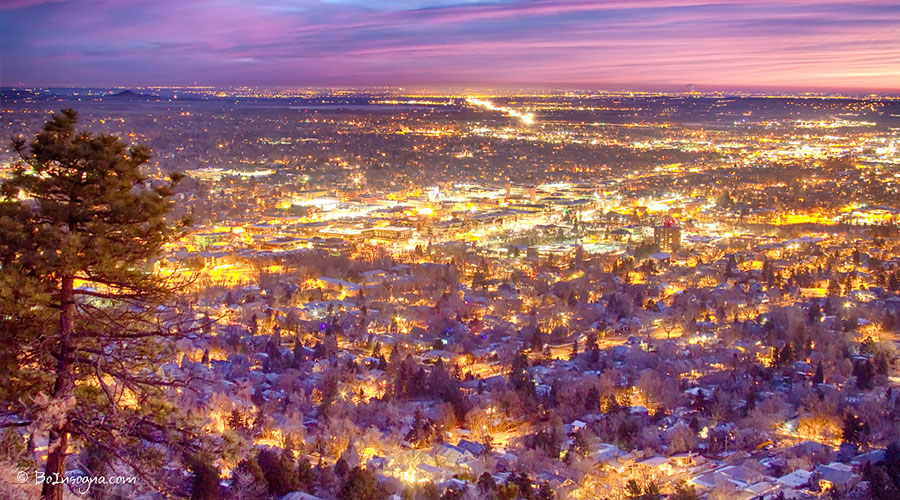 Want to volunteer or intern at a great Boulder nonprofit? Whether you're new to the city and want to learn about its charities, trying to change up your routine with some local charity work, or just want to volunteer or intern at a neighborhood nonprofit, everyone knows that the best way to find the right place for you is from the people who've been there!
Here's a list of volunteers' and interns' favorite Boulder charities. Every nonprofit on this list has earned an overall score of 4 or greater out of 5 on GreatNonprofits.org. If your favorite Boulder nonprofit or volunteer gig is missing, find it on GreatNonprofits.org, write a positive review, and show your co-volunteers how to start adding reviews and get it on the list!

"My husband and I have volunteered several years for this very worthwhile scholar nonprofit. Greenhouse Scholars has been instrumental in the success, achievements, and future of exceptional students while in college and years beyond in achieving each scholar's goals, including giving back in their communities and elsewhere." –JudP
"My mother was no longer able to read her local Fort Collins paper due to her diabetes. When I heard how much she enjoyed the service, I volunteered to read for them as well. Been going on three years now. They do great work and the organization is run by dedicated individuals." –LMike
"Project V.E.T.S is a small but mighty organization that is able to reach far beyond its home base in Colorado. As a result of the efforts of Candy, her board, and small staff, people and animals around the world have benefited and know that there are those who care enough to supply them with essential supplies and equipment. I am very proud to support Project V.E.T.S and will continue to do so." –CAllard


"My experience with One Freedom has been 100 percent positive for the soldiers who benefited as well as for me. As a former Navy SEAL officer, now coach/trainer, I had the opportunity to work with One Freedom at a Warrior Transition Unit. The instructors are top-notch, caring people who teach soldiers about a variety of methods to deal with stress in their lives. I always learn something new when I work with them." –stew50smith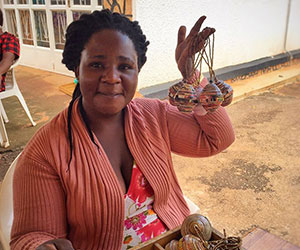 "I first read about BeadforLife in Family Circle magazine seven years ago. I was so moved by the stories of these courageous and strong Ugandan women. Then I ordered some of their beads and was amazed at the quality and beauty of their handiwork. I have been selling the beads and shea butter products as well as sharing the story of BeadforLife's work ever since. They are truly changing thousands of lives." –staceycon
"Empowerment International is a wonderful organization that works to build communities, empower families, and help kids stay in school. I have seen firsthand the incredible difference this nonprofit is making in the lives of children and their communities." –Varina P.
"Connecting people and resources with causes is about the best role a nonprofit can fill and that is the case with River Network. Their input and support has transformed a small effort and larger dream into a reality by finding funding and people to accomplish a cleanup, gain visibility, and expand a restoration objective. Thank you, RN." –naturesource
"Working behind the scenes to organize a project really opened my eyes to all the hard work that goes into creating a successful restoration project. Success occurs when volunteers have a safe and fun experience while producing concrete results: eroded trails re-routed and re-vegetated, thousands of plants put in the ground in a single day, acres cleared of invasive weeds, collecting native seeds for use in future restoration work." –PJ2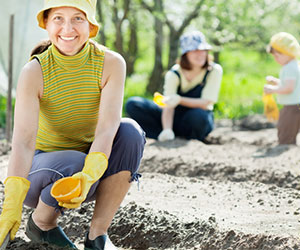 "The volunteers here are amazing! It's a community of people who are aligned around making the world a better place, better for all of us, our children, and our grandchildren. This vision and mission are very compelling. What really sets Humanity's Team apart from many other organizations is that we are implementing very specific measures to drive the change we seek. We do this through our programming, classes, certifications, consulting practices, and other activities." –Kevin JF


"I have been a volunteer for IMA since its formation in 2004. IMA serves women and children in countries where the maternal and infant mortality rates are among the highest. The current project in Soroti, Uganda, has changed the lives of thousands of women and families by partnering with Teso Safe Motherhood Project. Prenatal, birth, family planning, and health screening are provided free of charge. One can be assured that all donations to this nonprofit go directly into services in Uganda." –Janl