Top-Rated Scholarships & Student Financial Aid Nonprofits
If you are among the lucky ones, your college-bound senior has maintained a perfect GPA throughout high school and just aced the SATs. Or perhaps even more fortunate, your super-athletic kid can run a 4.3 40 or dunk from the free throw line. In either scenario, all their college expenses will be covered by the school, which is a huge burden lifted from your shoulders. But for nearly everyone else, the news isn't particularly good: In 2016–17, the average tuition plus fees at private colleges was a whopping $33,480. At public schools, it was $9,650 for state residents and $24,930 for out-of-state residents. And that doesn't even include room and board, which will generally add at least another $10,000 to the bill. Not enough sticker shock for you? Perhaps this will do the trick then:
A 2016 graduate has an average of $37,172 in student loan debt, a 6 percent rise from the previous class.
44 million Americans are a combined $1.3 trillion in student debt.
11 percent of student loans are delinquent by 90 or more days.
Those numbers are enough to scare potential college students, particularly ones who come from low-income families, away from pursuing higher education. Just as scary, achieving your dream and starting college, but soon realizing there won't be the money to finish. Here are a few nonprofits committed to enabling all kids to fulfill their college dreams.
10,000 Degrees, San Rafael, Calif.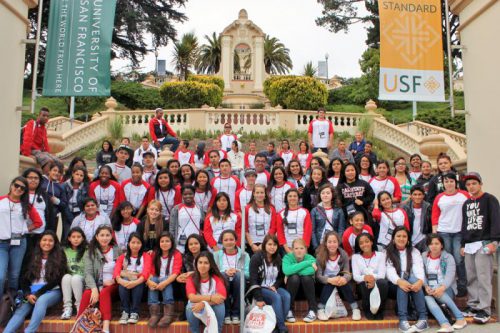 10,000 Degrees' vision is that every student has the support and resources to earn a college degree and achieve his/her potential, regardless of race, ethnicity, and socioeconomic status. It awards scholarships and helps students find other financial aid grants, which has resulted in a total package of $21,148 per student.
"10,000 Degrees really helped me prepare financially and emotionally to go to college. Such a great program filled with caring and compassionate people who genuinely want to help students achieve their dreams!"
Blue White Scholarship Foundation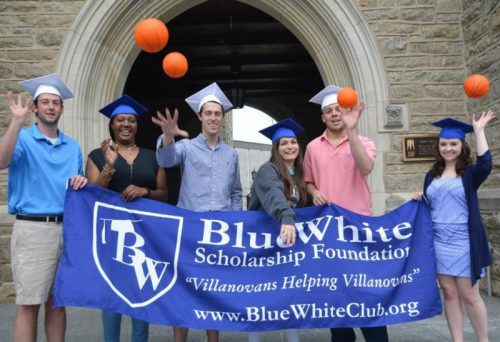 , Wayne, Pa.
The Blue White Scholarship Foundation provides scholarships to deserving Villanova University juniors and seniors who have encountered gaps in funding and financial difficulty that could prevent them from achieving their goal of graduating with a Villanova degree. Its vision is to create a world where no Villanova undergraduate student should have financial hardship preventing him or her from completing their undergraduate degree program.
"Being a part of the Blue White Scholarship Foundation has not only been able to lift the financial burden for me this academic year, but has also connected me with a group of kind-hearted and motivated individuals and peers. I am forever grateful for the community of people that are a part of the Blue White Scholarship Foundation and also their dedication to helping students who really need it."
Students Rising Above, San Francisco
Students Rising Above helps exceptional low-income Bay Area high school students who are overcoming tremendous odds of poverty, homelessness, and neglect, to fulfill their dream of a college education.
"SRA is a phenomenal end-to-end support program for Bay Area-based, low-income, first generation high school students. Rather than simply providing funding for a small subset of students and sending them off to college without proper guidance, they focus on helping them develop the skills necessary to succeed in college, internships, and future careers. This is clearly demonstrated by the 90% college completion rate, which is nine times the national average for low-income, first generation college students."
To learn more about these and other nonprofits working to lessen the financial hardships associated with a college education, check out GreatNonprofits.