Top-Rated Mental Health Nonprofits
According to the National Alliance on Mental Illness (NAMI), 1 in 5 adults in America—nearly 44 million—experience a mental illness in a given year. Furthermore, nearly 1 in 25 (10 million) adults in America live with a serious mental illness. 1 in 100 (2.4 million) American adults live with schizophrenia; 2.6% (6.1 million) American adults live with bipolar disorder; and 6.9% (16 million) American adults live with major depression. Mental health issues are by no means limited to adults, however:
20% of youth ages 13–18 live a with mental health condition.
50% of all lifetime cases of mental illness begin by age 14 and 75% by age 24.
37% of students with a mental health condition age 14 and older drop out of school—the highest dropout of any disability group, and 70% of youth in state and local juvenile justice systems have a mental illness.
Suicide is the 3rd leading cause of death in youth ages 10–24, and 90% of those who died by suicide had underlying mental illness.
Worse still, nearly 60% of adults (and nearly 50% of youth aged 8–15) with a mental illness don't receive mental health services. Listed below are but a few of the many great nonprofits fighting to fill that treatment gap:
Teen Lifeline, Phoenix
"You're not alone. We're here to listen and to help." That's the message of Teen Lifeline, which was established in 1986 to impact the devastating problem of teen suicide through a free, confidential, peer-supported hotline and life skills development that empowers Arizona's youth to reach their full potential.
"I am continually amazed at the time and sincere dedication this organization gives to the thousands of teens hurting from depression, bullying, unstable home lives, the pain which leads to suicidal thoughts. Teen Lifeline is there with open ears, hearts, and door. Such a wonderful outlet for our community."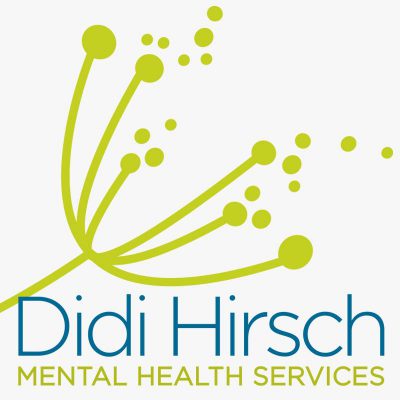 Didi Hirsch Mental Health Services, Los Angeles
With more than 70 years of experience in serving those most in need and least able to pay, Didi Hirsch Mental Health Services has grown to become one of the most respected providers of quality mental health care in Los Angeles County.
"After my father's suicide, Didi Hirsch had so much support to offer. From counseling to group meetings to monthly meetings, I was able to receive support, education, and resources to get me through the most difficult time of my life. Three and a half years later, I still look to Didi Hirsch for support and am so thankful for the love, care, and hope that their organization has provided to me."
Active Minds, Washington, D.C.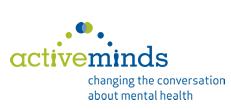 By developing and supporting chapters of a student-run mental health awareness, education, and advocacy group on campuses nationwide, Active Minds works to increase students' awareness of mental health issues, provide information and resources regarding mental health and mental illness, encourage students to seek help as soon as it is needed, and serve as liaison between students and the mental health community.
"Active Minds is an incredible organization that is changing the conversation around mental health. It's such a taboo topic, but yet is so important to every single person in the world. Through their chapters on campus, passionate speakers bureau, and thought-provoking programs, they really are setting a new precedent for the way in which we should be discussing mental health."
These top-rated mental health nonprofits are working nonstop to address the needs of the communities they serve by providing important care to individuals and families during some of the most frightening times of their lives. If you are interested in donating to or volunteering at these or other mental health nonprofits, please browse GreatNonprofits and get started on helping them out today.