Top-Rated Health Nonprofits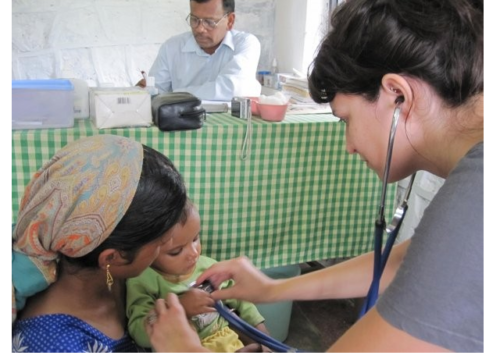 Every year, GreatNonprofits announces the recipients of its Top-Rated Awards, charities that have distinguished themselves with outstanding feedback from the clients, donors, and volunteers they work with directly. Nonprofits from all 50 states and cities around the world make up the list, performing inspiring work in a variety of fields, from healthcare to the arts, education, the environmental sector, and more. Their work represents a dedication to improving the lives of their clients, and with health nonprofits in particular, the demand for their services isn't going anywhere:
The

Centers for Disease Control and Prevention

estimates that

10.5% of seniors

65 and older

do not have health insurance

From the same data, they estimate that

4.5% of kids

and

12.8% of adults aged 18–65 are uninsured

According to U.S.

census data

, the uninsured rate in 2015

fell by about 1.3%,

to 9.1%, but that still leaves

29 million Americans uninsured  
As these statistics suggest, health nonprofits will continue to play an important role in addressing the gap in coverage faced by many uninsured Americans. In addition, health nonprofits finance medical research, comfort patients with serious illnesses and their families, and conduct important awareness campaigns that educate the public. Of the hundreds of nonprofits that received top-rated awards this year, 139 were health nonprofits. We picked a couple of them and decided to take a closer look.
Mercy Medical Angels in Virginia Beach, Virginia
Mercy Medical Angels helps financially needy patients get to long-distance medical appointments by providing them with free airfare and ground transportation. The nonprofit helps approximately 38,000 patients each year travel for medical appointments. One client wrote that "Mercy Medical Angels was the only reason I was able to fly to go get my service dog. Without them I would have not been able to get my new buddy so soon. They set everything up [smoothly and without frustration]; they truly are angels in my eyes." Another client thanked the charity for "[preserving her] dignity at the single most difficult time in her life."
Camp Sunshine at Sebago Lake in Casco, Maine
Camp Sunshine is a year-round family retreat that provides rest, recreation, and support to children with life-threatening illnesses and their families. The program is free and offers medical and psychological support to the families, including bereavement sessions for parents who have lost a child to illness. Over 32 years, the camp has hosted more than 48,900 visitors from all 50 states and 27 countries, with 750 to 800 families, or roughly 3,000 to 3,200 people, per year. After his only son was diagnosed with a rare form of leukemia, one parent who visited the camp wrote: "Like many, treatment was brutal, long, exhausting (mentally and physically) and we knew we desperately needed a break and to get away! Upon learning about Camp Sunshine we immediately applied and were accepted. . . . We had no idea what we were in for. Once arriving to camp we were totally taken away—away from the sickness, away from stress, away from fear, away from the hospital and confinement. We were instead now at a place of serenity, fun, joy, peace, understanding and had our every need taken care of. We needed this more than words can express!"
Huntington's Disease Society of America in New York City
Huntington's disease is a condition in which nerve cells in the brain break down over time, which can cause memory loss, mental confusion, and a variety of other symptoms. The Huntington's Disease Society works to provide family services, education, advocacy, and research to people affected by the disease. One reviewer who praised their work noted that "HDSA is a nonprofit organization that takes a grassroots approach to spreading awareness and raising money. . . . From the establishment of unique medical facilities that help individuals to understand and address the psychological and physical conditions created by the disease, to fighting on Capitol Hill to have bills passed to get people affected by HD the proper health care at the right time, HDSA and its members are at the forefront of trying to help provide hope and help to the HD community."
These health nonprofits are taking important steps to address the needs of the communities they serve. They are helping people access treatment, informing the public about lesser-known illnesses, and comforting people who are going through health crises. Health nonprofits are providing crucial care to families and individuals during some of the most frightening times of their lives. If you are interested in volunteering at or donating to an inspiring health nonprofit, browse our Top-Rated Health Nonprofits or search our site by city, and consider sharing this page to raise awareness!