Top 6 Volunteer Opportunities in Long Beach in 2019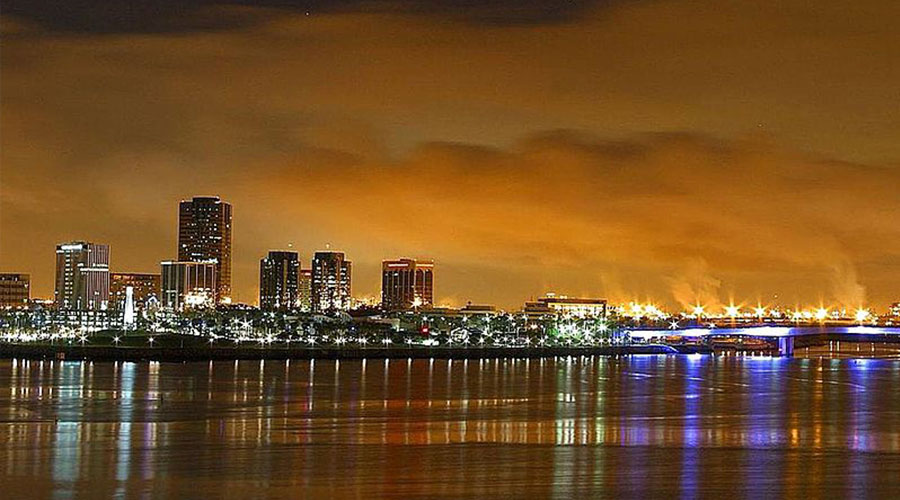 Want to volunteer or intern at a great Long Beach nonprofit? Whether you're new to the city and want to learn about its charities, trying to change up your routine with some local charity work, or just want to volunteer or intern at a neighborhood nonprofit, everyone knows that the best way to find the right place for you is from the people who've been there!
Here's a list of volunteers' and interns' favorite Long Beach charities. Every nonprofit on this list has earned an overall score of 4 or greater out of 5 on GreatNonprofits.org. If your favorite Long Beach nonprofit or volunteer gig is missing, find it on GreatNonprofits.org, write a positive review, and show your co-volunteers how to start adding reviews and get it on the list!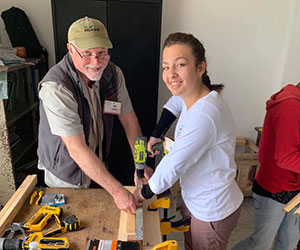 "I just returned from another fabulous experience with Xela AID Partnerships for Self Reliance. This was my third trip with Xela AID and I was so looking forward to seeing my Guatemalan friends and doing my small part to improve the lives of the people and community of San Martín Chile Verde.
"My favorite activity is delivering water filtration systems to families and teaching them how to use and maintain them. I believe that clean water is the basis and foundation of health and life so it's vital to enable families to have pure water. At one home, a small girl asked Leslie, the founder of Xela AID, with wonder: "Clean water, every day, for free?" Nothing makes my heart sing more than seeing how small acts of kindness make a huge impact.
"I highly recommend taking a service trip with Xela AID — it will change you forever by filling your heart and mind with the love of a beautiful country, people, and culture." –Lori K.1
"This is such an amazing charity. They give extra help to young children and care for them as much as they can. I can say that I fully support others who struggle with their young children and that they are fully able to place them in an organization like this." –103602
"As the resident artist of 'the Depot,' I think that being around so many interesting people and their collections of 'junk' has really influenced my view as an artist. The only thing we should throw away is the mind-set that everything is disposable. This shop takes all those extra beads, fabric remnants, broken jewelry, half-used notebooks, and lonely buttons and sells them for a VERY affordable price to artists, teachers, students, neighborhood kids, etc. I believe that creative reuse is a survival skill that everyone needs." –Yoshi775
"I truly love this organization. Music, community, family, passion, compassion, highest quality music education, leadership, commitment = Musique Sur La Mer Orchestras. The youth program is amazing. The young musicians grow exponentially with every rehearsal and every concert. The travel opportunities are superb.
Almost all of the students who have participated in the MSLMYSO program throughout all of their high school years have received full or almost full scholarships to the university of their choice! Kindness is a hallmark of the program. It's an honor to be a part of this truly great organization." –MusiqueMama
"Adopting from Making Biscuits was one of the best experiences I've ever had with anything!!! Kristie really cares about her cats and I appreciate the amount of detail and attention she gave to my adoption process. At no point did she leave me in the dark when I had questions about being the father to my new cats.
I have seen many other rescues have adoptions, but none can match the caliber of what Kristie is doing. I adopted almost two years ago and she still makes the effort to send me an e-mail to see if everything is still going all right. Thank you again, Making Biscuits — the best cat rescuing nonprofit known in existence." –mrbarnum
"Tafesilafa'i is a festival that my family and I have been attending for many years. It always has great vendors and great entertainment, is in a great location and is fun for the whole family! We look forward to Tafesilafa'i every year, and this year's fire knife and Tago Le Pasefika performances were a must-see!
As a volunteer, I was able to get my community service hours, watch the show, and meet a lot of great people. The volunteer community is really organized, kind, and considerate. They always had refreshments and drinks so we weren't too hot in the sun! Tafesilafa'i is a great cultural experience!" –anonymous415