Top 6 Volunteer Opportunities in Colorado Springs in 2019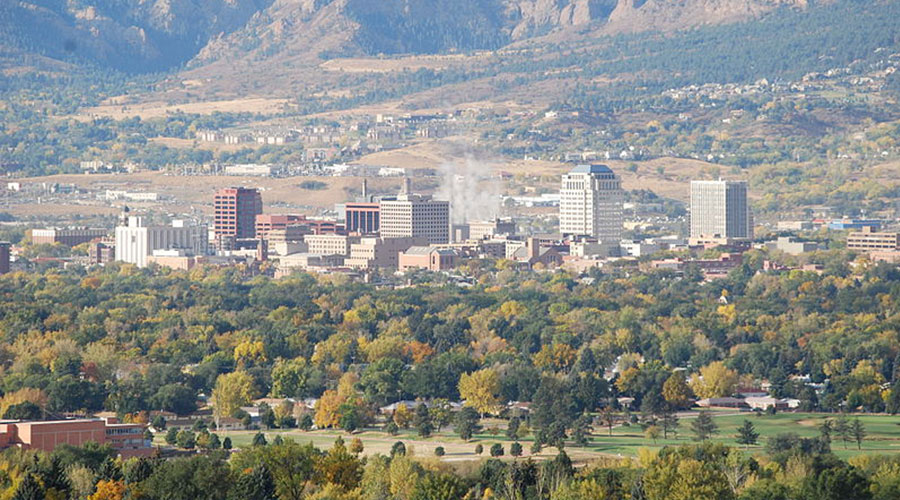 Want to volunteer or intern at a great Colorado Springs nonprofit? Whether you're new to the city and want to learn about its charities, trying to change up your routine with some local charity work, or just want to volunteer or intern at a neighborhood nonprofit, everyone knows that the best way to find the right place for you is from the people who've been there!
Here's a list of volunteers' and interns' favorite Colorado Springs charities. Every nonprofit on this list has earned an overall score of 4 or greater out of 5 on GreatNonprofits.org. If your favorite Colorado Springs nonprofit or volunteer gig is missing, find it on GreatNonprofits.org, write a positive review, and show your co-volunteers how to start adding reviews and get it on the list!

"I have been a boys' mentor with Knights of Heroes for a number of years now and I have never in my life heard of or seen another organization quite like this one. The positive impact KOH has on these kids is beyond words. The group of mentors is the most impressive bunch of fellas I've ever worked with. I've watched boys come up through KOH from year one through graduation and the transformation in their life is unreal. Terrified, angry, and confused youths are transformed into courageous, mature, and bold men who often are already impacting the world around them for good. I am honored to be a part of Knights." –chestercrew
"This organization is dedicated to saving the lives of dogs who have spent their lives in cages as breeders. Theresa Strader and the staff and volunteers are amazing and wonderful people who are all committed to their mission to give these poor animals a second chance at life, instead of going from a life of misery to being discarded.
I adopted one of my dogs from them and feel blessed every day that she wasn't killed after she could no longer breed. I am so grateful to all of the people at NMDR for what they do to save dogs, bring them to health, and then find forever homes for them." –jach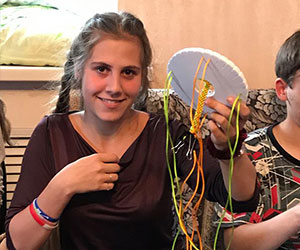 "Orphan's Tree is a nonprofit organization that is transforming the lives of older orphans, and those who partner with them. I have had the privilege of traveling to Russia three times with this ministry and I love how they partner with and support the local staff who are engaging these students on a daily basis. With a constant presence in Russia, Orphan's Tree continues to deepen the relationships it has built with students over the years.
Through constant love and compassion Orphan's Tree is helping kids who are lost find a place of belonging. After coming home from my most recent trip to Kostroma I had the privilege of preaching at our church and sharing about our time at the ministry center. If you'd like to hear more you can find the sermon here: https://www.podbean.com/eu/pb-m38u2-bf94fa." –Lisa Marie Chan N.
"I'm a survivor of domestic violence. When I first connected with Break the Silence I wanted to give back as an advocate and volunteer and had no idea of the transformation I was about to experience for myself. Connecting with other survivors has been truly amazing and very healing for me. I love attending the bimonthly empowerment meetings that BTS offers, there's always something new to learn and it gives me a chance to be with other women who understand me. I was completely broken inside and I've transformed into a confident and brave woman with the help and support of BTS." –Volunteer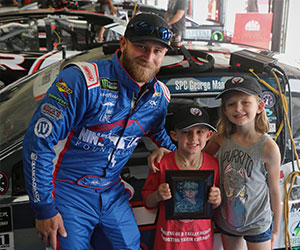 "After being involved with this nonprofit for three-plus years, and volunteering at many of their events, I can highly recommend Angels of America's Fallen. I've never seen an organization so fully committed to serving the children of our fallen heroes. They operate with integrity and transparency, and I feel 100 percent comfortable donating my time and money, knowing the kids they support will directly benefit.
"The concept is a great one: support children who have lost a parent in service to our country, and support them NOW, while they are growing and developing. I've met some of the kids they serve and the joy the supported activities brings to them is undeniable." –Kchodor
"The Exodus Road is a wonderful organization. I had the opportunity to be an intern for the past year and it was a truly enriching experience. Everyone involved in this organization has such strong determination to save men, women, and children from sex trafficking. I am honored to have been able to see the inner workings of the Exodus Road and the results of their rescues firsthand." –Volunteer