Top 10 Volunteer Opportunities in Washington D.C in 2019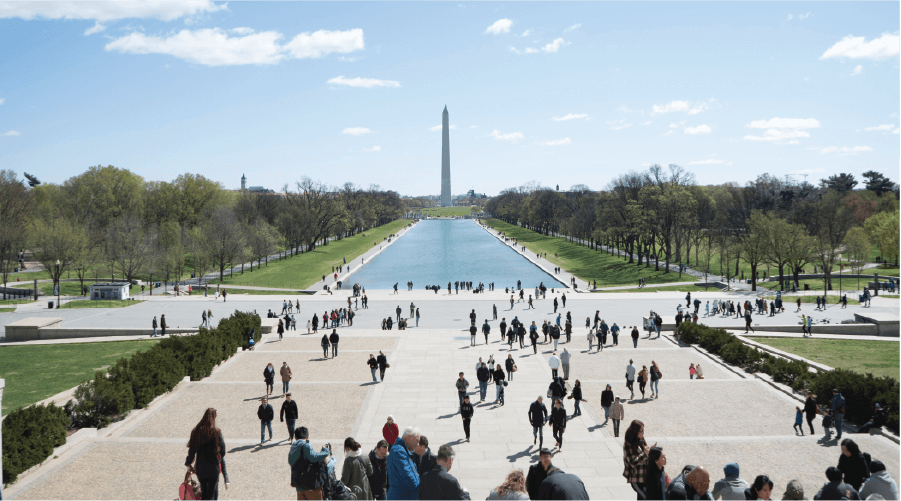 Want to volunteer or intern at a great Washington, D.C., nonprofit? Whether you're new to the city and want to learn about its charities, trying to change up your routine with some local charity work, or just want to volunteer or intern at a neighborhood nonprofit, everyone knows that the best way to find the right place for you is from the people who've been there!
Here's a list of volunteers' and interns' favorite D.C. charities. Every nonprofit on this list has earned an overall score of 4 or greater out of 5 on GreatNonprofits.org. If your favorite D.C. nonprofit or volunteer gig is missing, find it on GreatNonprofits.org, write a positive review, and show your co-volunteers how to start adding reviews and get it on the list!

"There are many independent journalists and news services that serve those interested in an alternative perspective room to be proud. None more so than my experience with POGO. The journalists are fearless and persistent. They provide in-depth stories and most importantly they get results while gaining respect and attention from members of Congress. POGO is my go-to for accuracy and outcomes. Thanks to all those who work tirelessly for us all!" –Volunteer
"The study of the Civil War and visiting battlefields has been a passion of mine for more than 50 years, one that started with my father talking about the Civil War in the St. Louis area and visiting Jefferson Barracks. I've been donating several times a year to the American Battlefield Trust and its predecessor for more than 20 years, in order for it to preserve hallowed ground and for its educational initiatives." –Don H.3
"This organization has become a valuable component to my life. Throughout the course of my collegiate career, I have been given the opportunity to network with so many incredibly creative students and staff members. I thank NSCS for being a safe space for in-state and out-of-state students to get connected with other like-minded individuals." –Aleeyah Ponder
"I participated in OUDC as a high school junior many years ago. The experiences I had that year affected many of my life choices since then. The program served as an inspiring call to action for me, by showing me that committed, passionate people can change the world when they work together towards a common, just goal. I often think back to the lessons learned in OUDC when engaging in dialogue about race and other difficult issues in our society. The experience was nothing short of spectacular, and I am gratified to see so many more students have the same opportunity to learn and become advocates for social justice." – OUDCAlum5
"The NPCA continues to do an extraordinary job of educating the American people about the national park system and why it is important to defend the parks when they are threatened by selfish interests operating in our society. It is important that they be recognized for the valuable role they play in defending and promoting our national park system." –Glenskl615
"I'm excited and inspired by my membership in AAUW, even after 25-plus years. It's the leadership training and development offered. It's the research findings that power our programming and empower members. It's the college/university student organizations that help us raise awareness about inequities. It's about action, outreach, collaborations, and awesome friendships!" –Mardy S.
"This is a fantastic organization, and not only have I enjoyed being a part of the audience, but I have also enjoyed performing. The audience is supportive and wonderful and this is truly an opportunity to let your VOICE be heard, tell a story, and connect on a human level with others. We need more of this in D.C. and the world actually! Please support this organization, it has done so much already and can do a lot more with more support." –Niya
"The Environmental and Energy Study Institute is one of the most comprehensive and proactive environmental organizations. They work to educate the public and Congress on current energy issues in a simplified manner and push the climate-oriented agenda forward. Their staff is also well versed and passionate about their issue areas. I appreciate their work in different facets such as infrastructure, public health, and renewable energy." –Millie Bhatia
"I have been involved with the Lung Cancer Alliance for more than eight years. I am a 16-year survivor of stage 3 non-small cell cancer. I have found help with my own issues involving treatment and survivorship. Over the years I have volunteered to be a phone buddy, moderator of the Lung Cancer Alliance support site, and just to carry the torch for this organization." –Jazzboland
"Society for Science and the Public provide opportunities for both teachers and students across the globe that are focused on science education and science research. They also provide additional outreach opportunities, scholarships, and fellowships for students from both rural and large urban area school districts. All of my experiences with SSP have been positive and educational." –Ahook