Top 10 Volunteer Opportunities in Tucson in 2019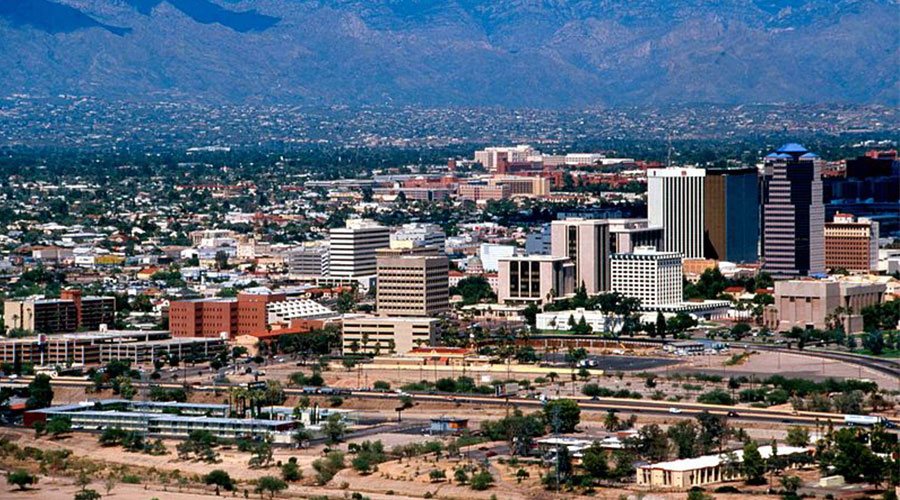 Want to volunteer or intern at a great Tucson nonprofit? Whether you're new to the city and want to learn about its charities, trying to change up your routine with some local charity work, or just want to volunteer or intern at a neighborhood nonprofit, everyone knows that the best way to find the right place for you is from the people who've been there!
Here's a list of volunteers' and interns' favorite Tucson charities. Every nonprofit on this list has earned an overall score of 4 or greater out of 5 on GreatNonprofits.org. If your favorite Tucson nonprofit or volunteer gig is missing, find it on GreatNonprofits.org, write a positive review, and show your co-volunteers how to start adding reviews and get it on the list!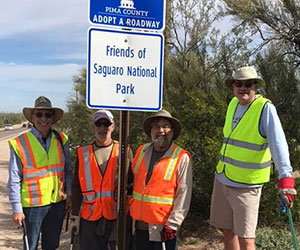 "I have been a volunteer at Saguaro National Park for many years. The park is so important to the community because we know the value and exceptional opportunity that we have to be able to experience the wilderness and solitude of the park in less than an hour from any part of the urban area. It is such a unique park and visitors from all over the world can share in this wonder. The Friends of Saguaro National Park have made wonderful contributions to the preservation and protection of the wildlife and the natural and cultural resources of the park." –Dottie1996
"Northern Jaguar Project is a wonderful organization that is trying to preserve not only one of the world's most beautiful animals, but also one of North America's last truly wild places. I have been impressed by the genuine and caring nature of the staff at NJP who have selflessly given themselves to defending the northernmost breeding population of jaguars left in North America.
"I am so proud to be working alongside such wonderful individuals who work tirelessly to advocate and educate the surrounding community for the sake of preserving one of Mother Nature's most wonderful ecosystems.
"I cannot thank NJP enough for their hard work and dedication and I am excited to see what the future holds for not only the organization, but for the northern jaguar as well." –Volunteer
"An extraordinary organization that helps kids see the fun and rewarding side of STEM!
They provide free outreach to schools (K–12th grade) to talk to students, teachers, and parents about how to go about starting a science project. The organization also supports a Future Innovators Night on the Friday of the SARSEFair for a more hands-on experience of STEM — this is always a big hit and inspiring!" –PDJoh
"I have been a volunteer with Sky Island Alliance for 14 years, tracking as part of the Wildlife Linkages program. I am very impressed with the organization. It has a robust restoration program, making good use of many, many volunteers. It is a conservation organization that works by education and research and not by confrontation. People who work for the organization are very well informed and they work to help others to become informed regarding habitat issues in our Sky Islands." – Codybird
"GAP Ministries is not only doing wonderful/positive work for children, they are also an inspiration to any lives they touch! They don't just focus on the lives that are in their care daily (which are many and needs are great), they reach out to the community, donating thousands of backpacks a year as well as assisting families in need. Their motto is 'Impacting ONE life at a time.' Each child is special, and they don't just meet physical needs — they love each child, giving them a family environment to learn and grow in. May they continue to be blessed as they are such a blessing!!!" –Tina18
"As a new volunteer to Hearts That Purr, I'd like to share my thoughts. I really appreciate that someone had the forethought to provide a home for the pets of people who have a terminal illness or who are suddenly taken away from their dear pets. As a single person, I have been worried about what might happen to my 'little boy' when I die. This home is the answer. As a current volunteer, I hope to provide the same loving care to these cats that will, hopefully, one day be given to my cat." –Volunteer
"As a current volunteer for Integrative Touch for Kids, I can confidently say that the time I have spent with the organization has been 100 percent positive. I have gained valuable knowledge on integrative medicine, supporting the special-needs community as well as personal relations experience. It is always a pleasant working environment with all co-volunteers, employees, and leadership. The ITK mission is inspiring to be a part of and the perfect place for a community member to share their time." –Kainghofer
"Beads of Courage's mission is to provide critically ill children with beads that tell their medical journey. As an arts in medicine program within more than 280 hospitals in the U.S. and in seven foreign countries, thousands of children have strings of beautiful beads to help them understand and share what is happening to them. As a volunteer in the international headquarters in Tucson, I help with the packaging of beads to be sent to the hospital programs. I am also blessed to be able to send beads in the mail to children who are no longer hospitalized. It is the best and most rewarding volunteer work that I do." –Jan P.1
"I've been in the veterinary field for 10 years and I chose to volunteer with Lil Bit because of the passion and respect they show to animals in need. They seek out medical cases that most rescues will turn away, saving lives and making a true difference in our community!" –Melissa L.2
"This is an awesome charity to serve. Just hearing the stories of the children in need is heartbreaking and knowing that I can help ease their pain by giving them a beautifully wrapped pair of new pajamas and an age-appropriate book makes the work totally worthwhile! Last year one of the charities picking up packages of books and PJs asked for a few extra. I asked if they had children brought in on Christmas Eve and she replied, 'We get children removed from their parents every day of the year, including Christmas.' I can even imagine that child's heartbreak and so if I can help a little bit to ease their heartbreak I am all there! I have also met wonderful women who also volunteer. It makes the work we do fun!" –Denise R.1