Top 10 Volunteer Opportunities in Miami in 2019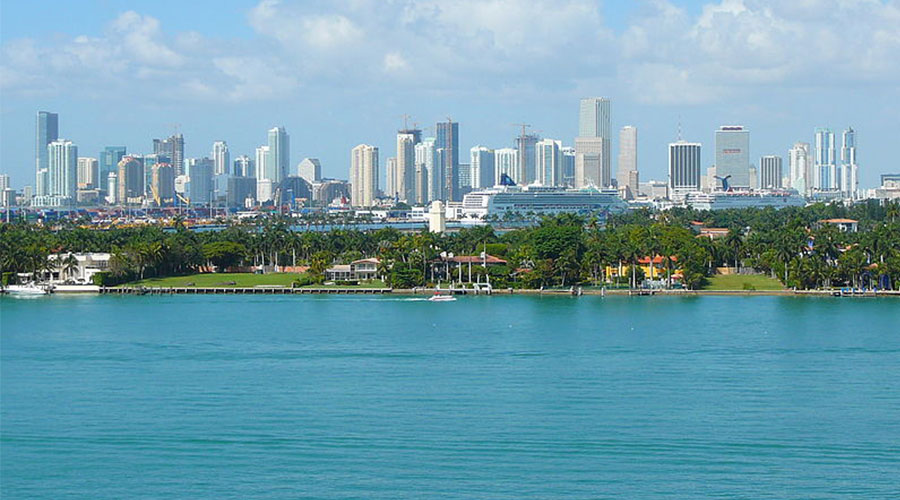 Want to volunteer or intern at a great Miami nonprofit? Whether you're new to the city and want to learn about its charities, trying to change up your routine with some local charity work, or just want to volunteer or intern at a neighborhood nonprofit, everyone knows that the best way to find the right place for you is from the people who've been there!
Here's a list of volunteers' and interns' favorite Miami charities. Every nonprofit on this list has earned an overall score of 4 or greater out of 5 on GreatNonprofits.org. If your favorite Miami nonprofit or volunteer gig is missing, find it on GreatNonprofits.org, write a positive review, and show your co-volunteers how to start adding reviews and get it on the list!
"I have been a member (volunteer) for 15 years. This group helped me when I encountered a group of 30 stray and very sickly thin abandoned cats. If it hadn't been for their assistance in teaching me how to trap and helping with low-cost resources, I would have never been able to do anything to help those animals. Cat Network is incredibly focused on reducing the cat stray population. With very little funds, they have accomplished wonders by involving local vets! They now have a spay/neuter mobile to provide low-cost services in various areas. There are no similar services around. They educate and assist the community, enabling them to help spay the stray cats. This service is so very necessary, we are now joining efforts with other animal welfare organizations and are starting to make a bigger impact. Please help them in their very worthwhile efforts." –Purring4me
"Over the years, Pelican Harbor Seabird Station has had more than 30,000 patients. Having brought a number of injured birds to Pelican Harbor, it is now a real joy to be volunteering with the passionate, compassionate staff here. Everyone who works there is a gem, truly nobility in action.
"With so many kind and humane members of our community, as well as our police, fire rescue, lifeguards, and many other public servants alerting us daily about animals in crisis, it is critical to have such a responsive facility in our midst.
"The staff and administration at Pelican Harbor go over and above caring for native birds and wildlife. From picking up animals in need, to working overtime and after hours doing rescue work and community outreach, they are a vital resource in our city, and deserve to be well supported." –Volunteer
"My son and I have been volunteers with Joshua's Heart for more than four years, and as volunteers we have witnessed firsthand the dedication and commitment that Joshua and team have put into giving back to his community and surrounding ones. It is an honor for my son and I to represent such a wonderful foundation that has put their heart and soul into caring and sharing with those who are in need." –Volunteer
"I have been volunteering for Whispering Manes for a year now and I can't think of a better place to volunteer. When I first started, I had no knowledge of horses. Little by little the staff and other volunteers began teaching me the basics of horses and horse care. I can now tack up a horse and get it ready for the riders.
"The additional benefit of collaborating with the lessons is very special. We volunteers get to interact with the riders and get to know them. By the second or third week of working with the riders, seeing them get out of the cars waving and smiling, excited to begin class is the most rewarding feeling. There is a place for every volunteer in this organization. You soon realize you become part of an amazing family supporting a great cause." –Maria Iondono
"I can't say enough good things about this organization (and I've seen quite a few nonprofits at work). It helps veterans with physical and mental disabilities by exposing them to the ocean and 'the healing power of water.' In other words, it teaches veterans to sail, scuba dive, kayak, and paddleboard.

"It's entirely volunteer-run, and many of its volunteers are vets themselves, so they understand the unique issues veterans face. All of the activities are free to vets. And, most importantly, the people who are involved with VOA — both volunteers and participants — really form a community. (I don't think 'family' is too strong of a word here.) The caring is very, very real. And it starts at the top, with the group's founder, Branson Rector, and spreads to everyone." –Elizabeth B.
"I have been volunteering with the Sandals Foundation for the past six years, and I cannot tell you the changes I have seen in the lives of the people the Sandals Foundation touches. Each time I volunteer I feel as though I am getting back way more than I give. The Sandals Foundation has changed the way these children learn, and teaches them the importance of taking care of the environment they live in. I love the fact that the Sandals Foundation offers their guests the opportunity to interact with the children during the Reading Road Trip program. If you haven't participated in one, you must do so in the future. THANK YOU Sandals Foundation for all you do." –Volunteer
"I've volunteered for Project Medishare numerous times and I love the work they do. In my experience with them, we worked mostly with expecting mothers in Port-au-Prince and the Central Plateau region of Haiti. A lot of the work we did together was to make sure the women have safe, healthy pregnancies. Post-birth, we make sure the mothers and babies are educated in all the information they need and get the medicine and treatment to continue to live healthy lives. It is always a fruitful and wonderful experience to work with their hardworking, compassionate team and I can't wait to volunteer again." –hatnimlee
"I was a volunteer with Beauchamp Charity Foundation since the first year they started. I was 12 years old and more than a decade later, I still have a vivid memory of that day and how that contributed to the person I am now. It was both inspiring and magical to see how little kids rejoiced from receiving Christmas gifts and how the local schools progressed through the years with Beauchamp Charity Foundation's contribution. I hope they keep inspiring people from all ages to thrive." –Alexa Glo
"I am continually inspired by HOPE Hospital and the difference they are making in the lives of poor women and children in Bangladesh. Not only that, but they were also one of the first responders to the Rohingya refugee crisis last year. Supporting their work keeps me from hopelessness when I'm reading the news. Thank you, HOPE Hospital!!" –Writer
"They run a beautiful after-school program every day alongside so many other programs. They really care for each and every person in the community, helping them in whichever way they can." –Chyena