Top 10 Volunteer Opportunities in Dallas in 2019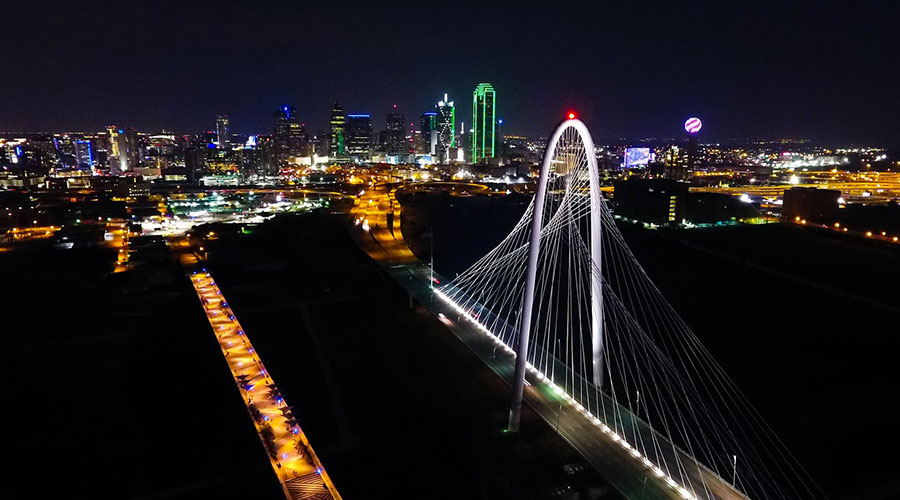 Want to volunteer or intern at a great Dallas nonprofit? Whether you're new to the city and want to learn about its charities, trying to change up your routine with some local charity work, or just want to volunteer or intern at a neighborhood nonprofit, everyone knows that the best way to find the right place for you is from the people who've been there!
Here's a list of volunteers' and interns' favorite Dallas charities. Every nonprofit on this list has earned an overall score of 4 or greater out of 5 on GreatNonprofits.org. If your favorite Dallas nonprofit or volunteer gig is missing, find it on GreatNonprofits.org, write a positive review, and show your co-volunteers how to start adding reviews and get it on the list!
"I became a first-time greyhound owner and volunteer at nearly the same time because I could immediately tell that GALT is a well-oiled machine. Their motto, 'No grey turned away,' is impressive and since my adopted boy was a stray found with paintball marks on his body, I'll be forever grateful they took him in and prepared him for his forever home.
"I've never volunteered with an organization that doesn't have to pull teeth to get its volunteers to step up! Everybody is always willing and goes the extra mile—anything for the greys!" –Beth0721
"I'm a volunteer with For Love & Art. I enjoy it very much. I feel bringing art to people all over the community is very important because art is a form of expression that can bring so many people together. No matter who you are or where you come from, art is something everyone can enjoy. I think this project can be implemented all over the world and bring love and art to people everywhere." –Varsha
"I have never seen a group of people like the Texans Can group that works so hard for its kids. The entire team has a bull's-eye focus on making sure these kids get that education." –Writer
"I provided medical coverage for Dagger Dive 2012, and was very impressed with the efforts to conserve resources in order to take care of the most troops with the funds available. The TFD team worked tirelessly to secure donations in Key West to keep out-of-pocket expenses to a minimum. It was great to see so many people working to help our wounded veterans and active duty soldiers." –Christopher29
"Bright Light Volunteers is an extraordinary opportunity for all ages to broaden their understanding of the world and other cultures. The programs are engaging, hands-on, eye-opening, educating, thrilling, fulfilling in many ways, and very well thought out and pre-planned by an excellent group of board members. Becoming a part of the organization has been the best benefit thus far. You gain so many new friends and make numerous connections from all over the world. Being a global citizen is very rewarding." –Adrianne R.
"I discovered Breast Cancer Can Stick It through their involvement in the local music community. It wasn't until they asked me to help emcee the annual Drumathon that I realized how truly great they are. It was an honor and a privilege to see firsthand how incredible Breast Cancer Can Stick It is. I plan on helping the cause into the future." –Richare
"I have participated as a volunteer on many occasions with Dadfest, the prostate cancer support group and also helped in the office. I have seen firsthand how important their work is with helping prostate cancer survivors in the support group, seeing the peace that comes when a man newly diagnosed with prostate cancer gets to talk to someone who has been through it. I've seen the free prostate cancer screenings and the passion that the volunteers and doctors have for serving men in the community." –rdcathey
"This is an incredibly passionate and well-run organization with a heart for community development around the wells they build. They provide the resources needed for a community to maintain their wells for years to come. You will never regret getting involved with Water is Basic." –Allandthompson
"We help the women gain their independence while staying drug free. When they don't have a place to turn to because of the bridges burned during addiction, we give that second chance and allow a person to prove they have changed." –Rebeccaking
"I have been fostering with Texas Pawprints now for three months and love every minute of the amazing things this rescue has helped me to do! It has always been a lifelong dream to foster and help kittens and cats to find forever homes and that is what I am now able to do. For the first time in years, my life has purpose again and it's all thanks to Texas Pawprints!!" –Cassandra W.1