Top 10 Volunteer Opportunities in Chicago
Want to volunteer or intern at a great Chicago non-profit? Whether you're new to Chicago and want to learn about the city's charities, trying to change up your routine with some local charity work, or just want to volunteer or intern at a neighborhood non-profit, everyone knows that the best way to find the right place for you is from the people who've been there!
Here's a list of volunteers' and interns' favorite Chicago charities. Every non-profit on this list earned has an overall score of 4 or greater out of 5 on GreatNonprofits.org, and must have been reviewed by at least 10 volunteers. If your favorite Chicago non-profit or volunteer gig is missing, find it on GreatNonprofits.org, write a positive review, and show your co-volunteers how to start adding reviews and get it on the list!
South Suburban Pads


"I have been working with PADS for about six years, cooking breakfast at a local church about ten times a year for the past six years. I admire the administrative organization that Pads brings to it's service of the homeless as it houses the guests at various sites throughout each week. It has shown me the faces of the poor, as well as given me the opportunity to work with wonderful people of different races and religious beliefs. Another group I belong to at my own church and a group from my neighborhood have also provided dinners for South Suburban PADS." –Joey Buck
Kendall County Food Pantry


"I have been a volunteer at the Kendall County Food Pantry for nearly three years. I started by handing food bags to the clients, but then moved into the office when I mentioned my office skills. By working in both of these areas I have come to realize how wonderful the clients are and how much "behind the scenes work" is done in order to serve our clients. I have also seen the need for the the work of the food pantry grow tremendously over the last three years. It never ceases to amaze me that not one person working at the food pantry is a paid employee. My eyes have truly been opened to the needs of my community by donating my time to the food pantry." –CherylMagee
Chicago Coalition for the Homeless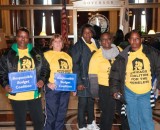 "In my summer at the coalition I saw a community working tirelessly everyday on multiple levels to gain opportunities and help for those in need. While the organization battles homeless on many fronts, everyone unites together as one. The dedication I saw that summer was unmatched to anything I have ever seen. The work they do affects an uncountable number lives, and they are truly making a difference." –jdopps
West Suburban Humane Society


"I began volunteering at WSHS over a year ago. I had spare time and felt that volunteering with dogs at a local humane society was just the right thing. Turns out, it has been more rewarding than I even imagined. My time at WSHS has also taught me alot about dog behaviors, vaccinations and other helpful knowledge. The staff at WSHS is always awesome – they are friendly, helpful, and superbly knowledgable." –Patty2634
North Illinois Food Bank


"I have been volunteering at the Northern Illinois Food Bank for 8 years. It is great being able to work with churches and other organizations as well as individuals and families who want to help those in need. It is a priviledge to help out at a food bank where the staff is setting the trends that other food banks follow. I always look forward to my next visit." –derhak00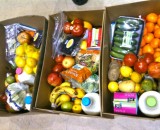 New Community Counseling and Ministries


"I got involved with New community Ministeries when i wanted to do some volunteering. I have found that the people that volunteer are very respectful of those people that need help a lot of the volunteers are also a part of the program which is great because to a lot of people just receiving handouts is a dehumanizing experience. The food bank has healthy food and they are willing to work with peoples dietary needs. They take time out to make sure that all the food provided in each box fits in with not only the dietary needs of a family but also their dietary wants." –rzacha
Chicago Freedom School


"i was a 2009 freedom fellow at the Chicago freedom school, and now i am part of the youth leadership board. i was a very extremely shy person afraid of speaking up for what i believed in, and after taking part of this my views of the world have changed. i am no longer afraid of speaking my mind and saying whats right." –Karlah A.
Victory Reins Therapeutic Riding Center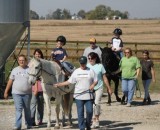 "I started volunteering at Victory Reins in January 2010. I knew nothing about horses but the program sounded interesting and I wanted to do something new. I now have a much greater knowledge of horses and a much better understanding of their worth with physically and emotionally challenged children and adults. My first duties were taking care of the horses since it was winter and no classes were held. I learned that these 'giants' were quite gentle and the more I worked, the more comfortable I became. I learned each horse's personality and loved them all." –Marty54
Adopt-A-Pet


"I've really enjoyed volunteering with Adopt-A-Pet for the past 5 years. Adopt-A-Pet really is the volunteers. There is so much to do, with organizing events and transporting animals to vets, and connecting with prospective adopters. All of it is done by caring, giving volunteers and of course none of what we do would be cohesive without our glue, Randy, who keeps us all on the same page. The rescue cats and dogs that find homes through Adopt-A-Pet are really the luckiest." –raeraggs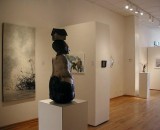 Woman Made Gallery


"I interned with the Woman Made Gallery for a summer and continue to attend events and gatherings hosted by the gallery. I was originally interested in the gallery purely because of their social mission – to promote women in the arts. I have been constantly surprised at the incredible breadth of work that gallery displays and promotes, including intriguing themes, and use of different technologies and media." –Priya B.