The Most Recommended Online Grants Management System to Source Reviews from Top Charity Review Site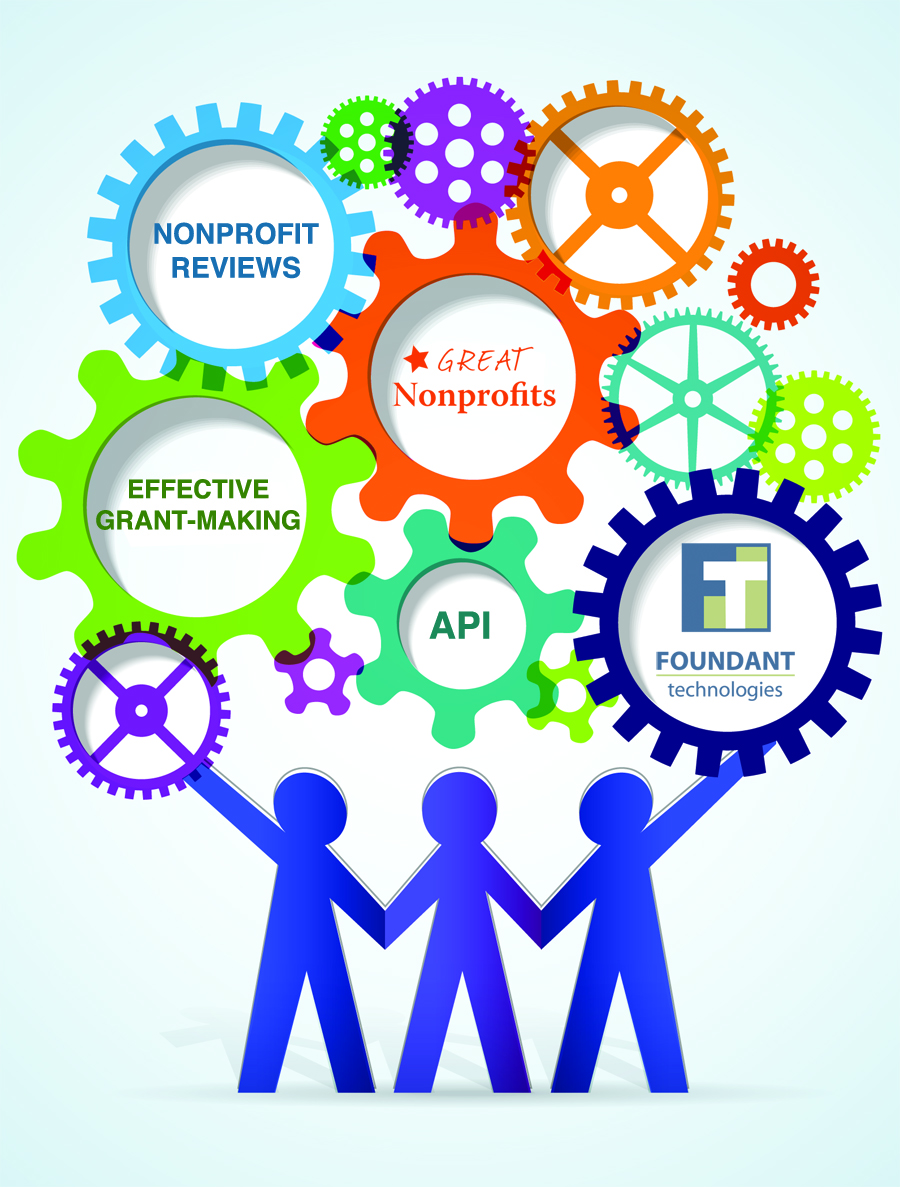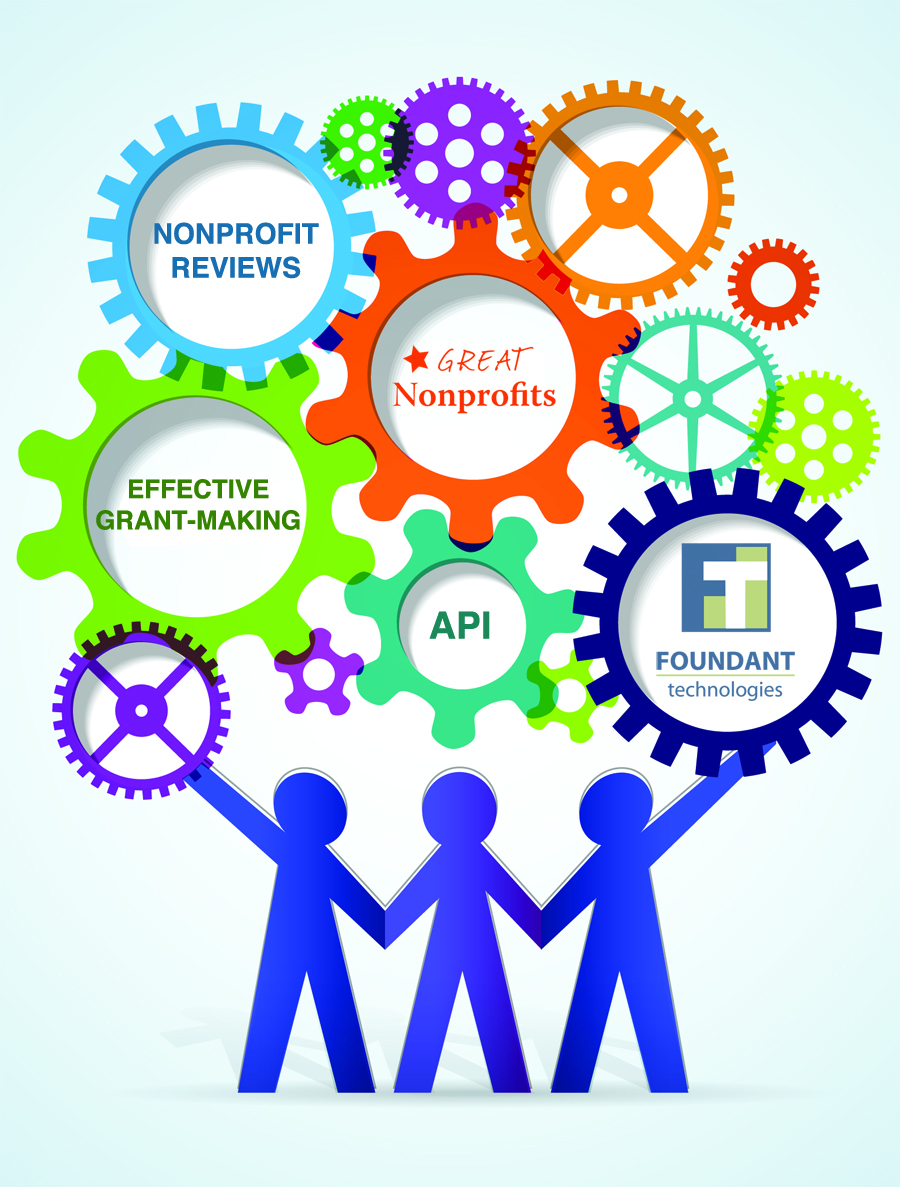 REDWOOD CITY, CA, April 2, 2014 – Foundant Technologies, provider of the most recommended online grants management system, Grant Lifecycle Manager (GLM), and GreatNonprofits, the largest social review site for charities, announced a partnership today to share data across their platforms.
"Foundant Technologies believes in transparency and listening. We practice this every day with our clients. Now we're excited to bring a new level of transparency through third party feedback from GreatNonprofits," says Daren Nordhagen, President of Foundant Technologies. "GreatNonprofits takes a uniquely social approach to how charities are evaluated, getting crowd sourced reviews similar to the ones used on sites like Yelp and TripAdvisor to help their users choose nonprofits."
This partnership takes advantage of GreatNonprofits' bi-directional API to integrate GreatNonprofits' social review data into Foundant's online grants management solution, GLM. GreatNonprofits' data set currently consists of over 200,000 user-generated reviews on more than 20,000 nonprofits, making it the largest crowd sourced review site specifically for nonprofits.
"Foundant has won the respect of over 600 grant making organizations, including family, private, and community foundations. We are thrilled that our reviews are able to reach their clients and influence their charitable giving decisions," said Perla Ni, Founder and CEO of GreatNonprofits. "Foundant has shown us that they are truly committed to incorporating user reviews and crowd sourced information about nonprofit organizations into their product lines.
In addition to having access to data for decision-making purposes, Foundant's users will also have an opportunity to add their own reviews to the database. The end result is a 360 degree feedback system. The full implementation of GreatNonprofits' data in Foundant's software suite is planned to be completed in April 2014.
About Foundant
Foundant Technologies provides the powerful online Grant Lifecycle Manager (GLM) system, and leads the industry in customer service. Through an intuitive platform – suitable for even the most basic computer user – and Client Success Managers dedicated to honest, lasting relationships Foundant has become the most recommended online grant management solution today. Customers often state that GLM has helped them put an end to dealing with mounds of paper, manually entering data, and performing other tedious, time wasting tasks. Clients include: community foundations, family foundations, research and fellowship grants, scholarships, private foundations, arts and humanities councils, corporate foundations, and industry associations. For more information, visit www.foundant.com.
About GreatNonprofits
With over 1.5 million nonprofits in the United States alone, how do donors and volunteers find out which charities are making a difference? GreatNonprofits offers a free, easy to use website and tools that allows nonprofits to get feedback and hear the real stories of the community they serve. GreatNonprofits is like a Yelp for nonprofits, currently providing nearly 200,000 reviews. GreatNonprofits has received media coverage in the LA Times, Wall Street Journal, and partners with Huffington Post. For more information, visit www.GreatNonprofits.org
Media Contacts:
Tara Verner
Vice President, Marketing
GreatNonprofits
408-338-8080
tara@greatnonprofits.org
Daren Nordhagen
President
Foundant Technologies
877-297-0043
daren.nordhagen@foundant.com