The Incredible Variety in Youth Development Nonprofits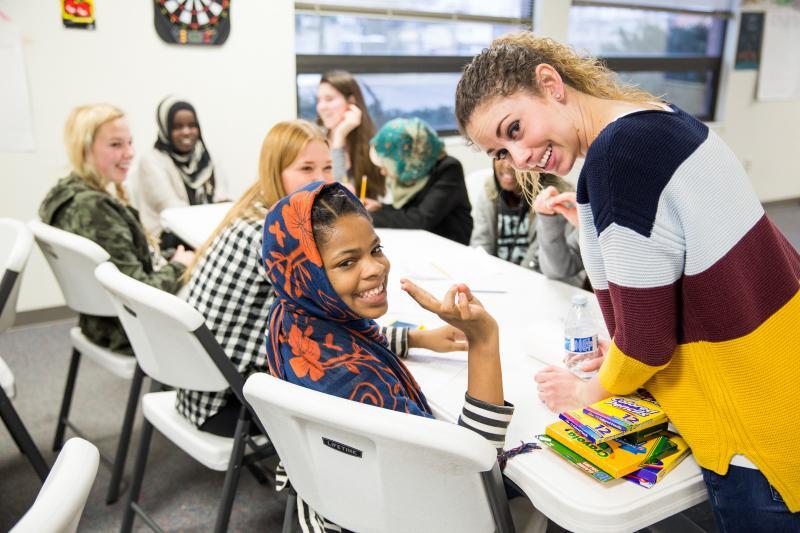 According to the last census, there are 74.2 million people under 18 in the United States. Nearly 40% of those children live in low-income families and may not have access to good education and resources. Young people who are surrounded by various opportunities from their families, schools, and communities are much more successful as they enter adult life.
That is why these youth development nonprofits are so important. They are helping to solve many different problems that young people face in the United States and around the world. It's incredible to see how much variety these programs offer because it means that there is something to fit any child's needs.
We want to share the work that a few of these incredible organizations are doing to help inspire you to find a local program to work with or make a donation to help them continue developing our children. There is a good fit out there for every donor and volunteer.
Los Angeles, CA
For 23 years, this organization has been providing high-quality programs in music, visual arts, writing, fashion, culinary arts, and more. They produce community projects, match children for career days, and introduce kids of all ages to concerts, plays, and other cultural events. Bringing creativity into a child's daily routine is a massive help to their development.
Check out this review from a partner of the organization:
"I have had the great privilege to know and work with Create Now's Executive Director, Jill Gurr for several years. She works tirelessly to serve the mission of Create Now and has inspired 1000's of youth through the power of the arts and creativity. Our company was fortunate to be able to sponsor and host a fulldome digital media lab that Create Now received funding for which allowed them to be able to offer the lab to a group of youth. They each created a fulldome show then presented it to an audience in a dome theater. The children would speak about their lives and how the dome show was designed to portray various aspects of their experiences. It was so powerful and I was deeply moved. Thank you to Create Now for the extraordinary work you do!"
Peachtree Corners, GA
This nonprofit works with thousands of children in the Atlanta area to provide training on recognizing unsafe people, avoiding dangerous situations, and escaping attackers. This is extremely important for young people since the statistics show that 1 in 10 children will be sexually abused before their 18th birthday. This organization educates and helps set the kids up to protect themselves and be aware of their surroundings.
Here is one of the recent reviews from a parent:
"My 12 y.o. daughter and 6 y.o. son learned assertiveness skills in a group class appropriate for their age. It was very informative and gave them time to practice the skills in case they needed to break away from a predator. As a parent, I find it very helpful that my kids know they can trust their instincts and stay far enough away physically from someone who may want to take advantage of them."
Stow, MA
Camp Starfish is a safe retreat for children with emotional, behavioral, and learning problems. It is an excellent place for kids that may struggle at traditional camp set ups. They provide a lot of individualized attention as part of their program and work to give kids coping mechanisms and increased self-esteem. They have multiple options for different ages and comfort levels.
"Camp starfish was a lifesaver for our family. Our daughter had many social, emotional issues and had a really hard time coping. Camp starfish was the only place she felt accepted and centered. The three weeks she spent every summer there was a wonderful retreat for her and for our whole family. She came back happy and had the coping tools to be successful at home. Eventually we adopted our son who had experienced serious trauma in his previous life. He thrived at camp starfish and was so happy there. The staff never flinched with his behaviors. Everyone treated my kids with kindness and caring thoughtfulness. The communication flow back home was amazing. I consider Camp Starfish our family's saving grace!!"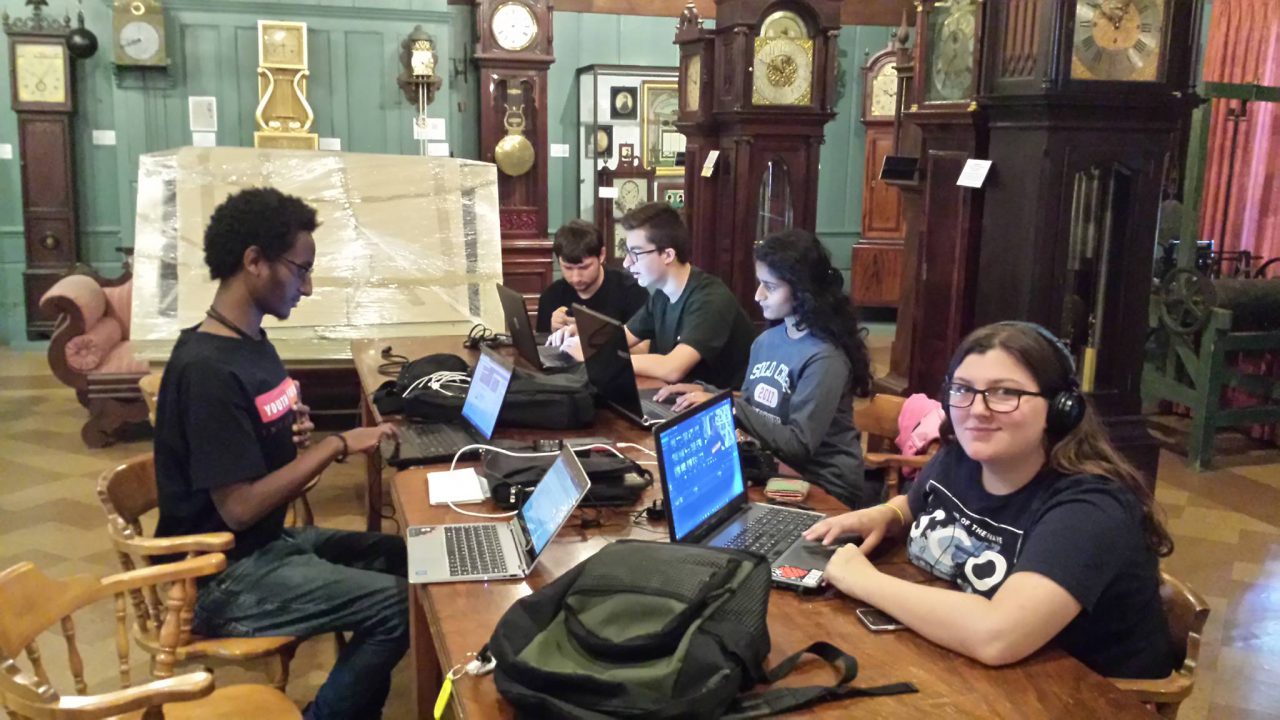 Auburn, ME
This nonprofit connects teenage writers, artists, and photographers with peers around the globe. It provides training and education for the next generation of journalists. Connecting teenagers they have created a global network of talent who want to make the world a better place. This is helpful for those teenagers who wouldn't usually have access to others with the same passions. They have helped over 400 teens get published and build connections in more than 75 countries.
Here are some thoughts from a young journalist that was part of this collective:
"For nearly three decades, YJI has been providing a platform for teen journalists, writers, photographers & artists/cartoonists from several countries to hone their craft. The editor works with all members closely and provides solid coaching virtually and during editing rounds. I started out as a student reporter with YJI in 2013 and the training and mentorship I received from YJI's amazing editors helped me to understand and appreciate time-honored journalistic standards that have proved useful for me today as a full-time freelance journalist. I honestly cannot recommend this great nonprofit enough!"
Oakland, CA
This nonprofit helps two groups – aspiring teachers and students from under-resourced communities. The Breakthrough Collaborative offers an intensive six-week program in the summer and then additional Saturday and after-school options during the school year. Through the collaborative, 77% of their students continue to a two or four year college. The college undergrads that participate on the teaching side of the program receive more training than the traditional college program and are better equipped to enter the job force.
Read about the experience first-hand from this participant:
"My summer teaching experience at Breakthrough of San Francisco (BTSF) was life-changing, exceeding all of my expectations coming into the program. Initially, I only expected to be challenged as a growing teacher; I envisioned myself studying and applying best teaching practices in a classroom on a daily basis. This expectation was obviously met through excellent teacher training, pre-summer and throughout the program, from BTSF's directors and my instructional coach. However, the teaching fellowship pushed me in ways that I had never been pushed before: in addition to academic planning, I contributed to event planning, collaborative grade-level meetings, student advising, elective planning, and most of all, community building. The greatest lesson that I learned from Breakthrough is the importance of community. Through all of the rigor and stress, I always felt supported by the entire BTSF community. The various kinds of support that flowed from the admins and my fellow teachers–from individual check-ins to random acts of kindness–were as relentless as my academic and extracurricular responsibilities. Breakthrough has given me the tools to succeed as a beginning educator, while also allowing me to build life-changing relationships with a diverse cohort of passionate and gifted individuals. Breakthrough has empowered me to fight for educational equity alongside other social justice educators, within and beyond the classroom. I will always cherish my Breakthrough experience, and above all, I look forward to spreading the word about Breakthrough as a 2017-2018 campus ambassador and life-long alumnus."
Indianapolis, IN
Who doesn't love dogs? This organization utilizes the human-dog connection to improve lives. They serve youths who are academically challenged, incarcerated, pregnant or struggling from low self-esteem. It partners them with stray, surrendered, or neglected dogs. They go through a weeklong training program with the dogs, developing skills, job readiness, and responsibility in the participating youths. On top of this program, they also help set up programs where children can read to shelter animals which have amazing benefits to both the kids and the animals.
Here is a great firsthand experience from a librarian that has worked with Paws & Think:
"As a children's librarian and animal lover, one of my missions years ago was to get a Paws to Read program going at our public library. Our director at the time was resistant to the idea, primarily for liability reasons. Enter Paws and Think. Gayle Hutchens met with me a couple of times in the early 2000s to work through the details of creating a relationship between that organization and the library. With her help, we started inviting children to come to the library to read to a friendly dog. For at least ten years now, this monthly program has been one of our patrons' most beloved events. We are a busy library, and without the gracious, dedicated volunteers and the organizational skills of their leaders, we wouldn't be able to do this. I can't tell you how many kids–even reluctant readers–light up when given a chance to curl up with a book and read to a dog who will listen without judgement. What sets this group apart is their dedication to continued training (including the R.E.A.D. training). And over the years, the dog-lover in me has been most impressed that while they're committed to the well-being of the people they serve, they're just as committed to the health and happiness of the dogs who give so much."
Reading about the different ways nonprofits help our children is incredible. Investment in the future is essential. Thank you to all those organizations fighting for children's development.