The Best Nonprofits Working with the LGBTQAI+ Community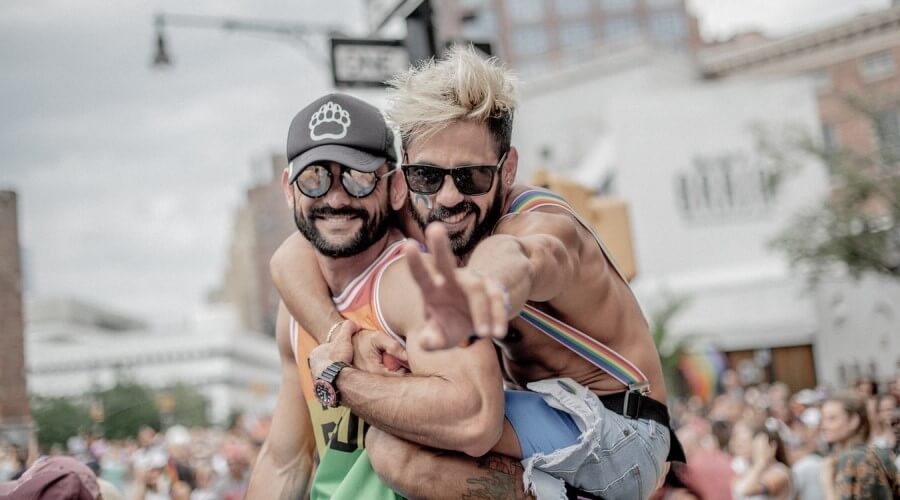 While marriage equality may be behind us, that doesn't mean that the LGBTQAI+ community doesn't still have struggles to get through. Nobody knows that better than the nonprofits on this list who are devoted to creating a world where everyone can live in peace and equality. Through hard work and innovation, there can be a better world for everyone.
As it stands, children who are LGBT are more likely to be bullied by their peers. Adults who are transgender may know the struggle of being harassed for merely using a bathroom. Empowering and fighting for the equality of all is something these organizations know well. They're looking to make this world a bit brighter for every single one of us.
Seattle, WA
Free2Luv is based in Seattle and focuses on empowering youth, celebrating individuality, and ending bullying. This is an award-winning organization that uses arts and entertainment to change the world. Through partnerships with youth advocates, celebrities, and corporations, LGBT individuals can be uplifted and celebrated.
Musicgirl1920 is a volunteer for the organization who has this to say: "I've been an advocate with Free2Luv for close to 5 years now. Free2Luv has helped me to heal from past experiences. It has allowed me to raise awareness of bullying and how to prevent it." 
This nonprofit is open to anyone who wants to stand up for LGBTQAI+ youth and be a voice to promote change. With a significant focus on bullying, music, and art are used to build self-esteem and teach kids how to stand up to bullying. It focuses mainly on youth and building them up to be proud of who they are.
St. Petersburg, FL
On the other side of the country, Equality Florida is working to secure full equality for Florida's LGBT community. This nonprofit has been around for 20 years and is the largest civil rights organization for LGBT individuals in Florida. The goal is to create a space where nobody is discriminated against or harassed for their gender identity or sexual orientation.
The group started with a focus on defeating anti-LGBT legislature in Tallahassee and has only broadened its reach since then. This nonprofit has had a part in Florida marriage equality as well as removing the ban on gay and lesbian adoption. It has helped pass nearly 175 policies to create equality.
New York, NY
In New York, Family Equality has many of the same goals as the other nonprofits we've covered. The group is looking to advance lived and legal equality for LGBTQ families. This is done through changing minds and hearts, working toward policy change, and building community.
Tdabagia is a volunteer with the group who explains, "These are real family-oriented people who are helping people achieve their dreams of having or creating a family. The stories Family Equality shares and policy work it does for the progression of rights for LGBTQ/2S and religious/ethnic minority youth and adults is incredibly honorable."
Some of the most respected leaders in the LGBTQ community are a part of this group and working to fight against discrimination in New York and beyond. Chances are, wherever you are, this group has done something positive for those in your community.
Allentown, PA
The Bradbury-Sullivan LGBT Community Center serves seven counties in eastern Pennsylvania while being headquartered in Allentown. The mission of the nonprofit is to offer outreach, programming, and services that strengthen the community in Greater Lehigh Valley. The organization is well-known in the area and one of the highest-rated nonprofits for LGBTQAI+ individuals in the country.
You can hear from volunteer Scottp3t3 precisely what this organization offers the area. "The Bradbury Center has the best resources for the LGBTQ community in the Lehigh Valley! There are so many great programs for everyone under the LGBTQ umbrella." 
Dobbs Ferry, NY
Another organization in New York, Media for the Public Good, is doing some innovative things for LGBT youth in Dobbs Ferry. It offers OutCasting, which is a public radio LGBTQ youth program. This program goes out on over 50 public radio stations in the United States.
Gina Feliciano V. listened to the program and had this to say, "Outcasting has been a great resource for me and my family. The education and support that we have gotten from this organization are outstanding."
The mission of the group is to offer a voice to LGBTQ youth and allies while training them to be media activities. The organization also produces OutCasting Overtime, which is a less formal, shorter series where youth can tell their stories.
Want to make a difference in the lives of LGBTQ youth or adults? All of these organizations are out there, making sure the world is safe for everyone. Whether you follow them, volunteer with them, or donate to them, you can be a part of that, too.