Support These Organizations That Make Proper Nutrition More Accessible
Almost 15 million households in the United States are currently experiencing food insecurity. It exists in every county in America and leaves an estimated one in nine citizens struggling with hunger.
Though these may sound like alarming statistics, there are things we can do to help. With an increasing amount of people looking toward local food banks for nutritious meals due to the coronavirus pandemic, consider donating or volunteering for a nutrition-focused nonprofit near your area.
Jacksonville, FL
Hunger Fight's mission is to end hunger and illiteracy through the provision of nutritious meals and books to children, seniors, and families in need by informing, engaging, and mobilizing communities and partners.
Hunger Fight was so extremely organized. We hosted an event to pack and provide 1 million meals for the Utah Food Bank. I was impressed by their ability to be efficient with both the time and resources necessary to coordinate the thousands of volunteers. Their hearts are in the right place as well. Highly recommend!
Sebastopol, CA
The Ceres Community Project creates health for people, communities, and the planet through love, healing food, and empowering the next generation. Key facets of its approach include 1) supporting individuals dealing with serious illness with free or low-cost, delivered and nutrient-rich prepared meals, nutrition education, and a community of caring; 2) involving young people as volunteer gardeners and chefs, giving them direct, hands-on experience of the difference that fresh, healthy foods and community make, and of their own capacity to contribute; 3) educating the broader community, including health professionals, about the connection between fresh, healthy food, strong social networks, healing, and wellness; and 4) connecting people of all ages and from all walks of life to one another, and to their value as an integral part of the community.
Most amazing program. They spoiled my mom while she was beating cancer. Everything from the food to the wonderful people who would visit/deliver to her were just the best! Couldn't be more grateful for them.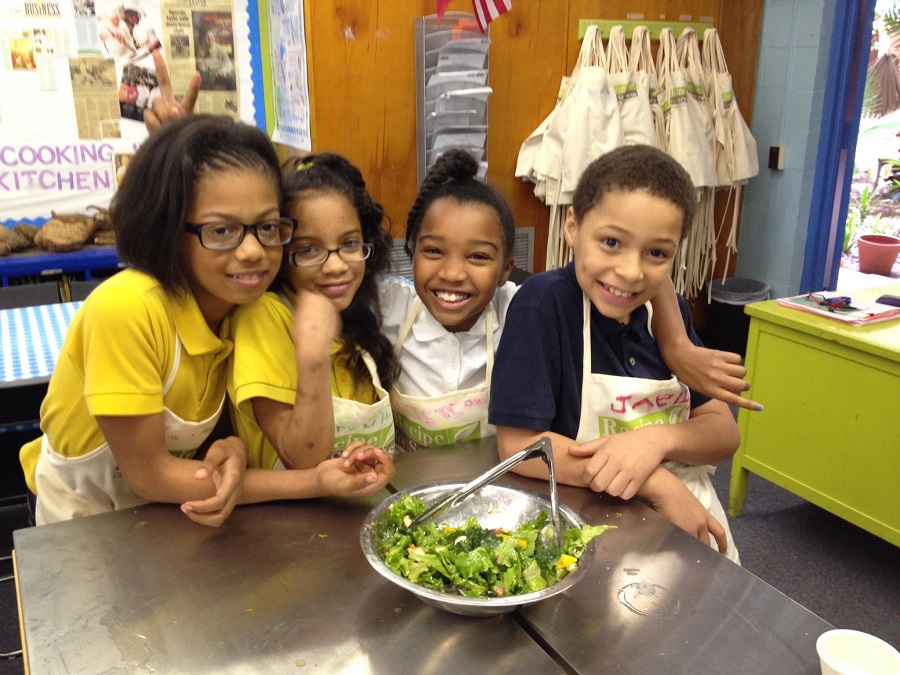 Houston, TX
The mission of the Recipe for Success Foundation is to combat childhood obesity and encourage long-term health by altering the way children understand, appreciate, and eat their food. They recently recorded a 30 percent increased consumption of fresh fruits and vegetables, and parents are continuing to report reduced resistance to try new healthy foods.
Recipe for Success has been a great program for our students, introducing them to the entire process of taking seeds all the way to their plates. Students are trying different foods they wouldn't typically taste because they planted the actual seeds.
Broomfield, CO
Healthy Learning Paths' mission is to spread the power of health for children through its Healthy Learning Kids program. Children learn and practice skills for mental, physical, and social-emotional fitness. They aim to serve all children with a focus on early childhood and families with low incomes and to empower children to lead healthy lives!
This organization does great work for the health of kids and families. Their programs, including the Frank Shorter Race, empower members of the community to make healthy choices for their physical and mental health.
To learn more about these nutrition programs or to discover local food programs in your area, visit our website and search for nonprofits near you. Thank you for supporting these organizations during these uniquely challenging times!