Seven Nonprofits Building the Infrastructure for a More Democratic Society
by Sam Reeve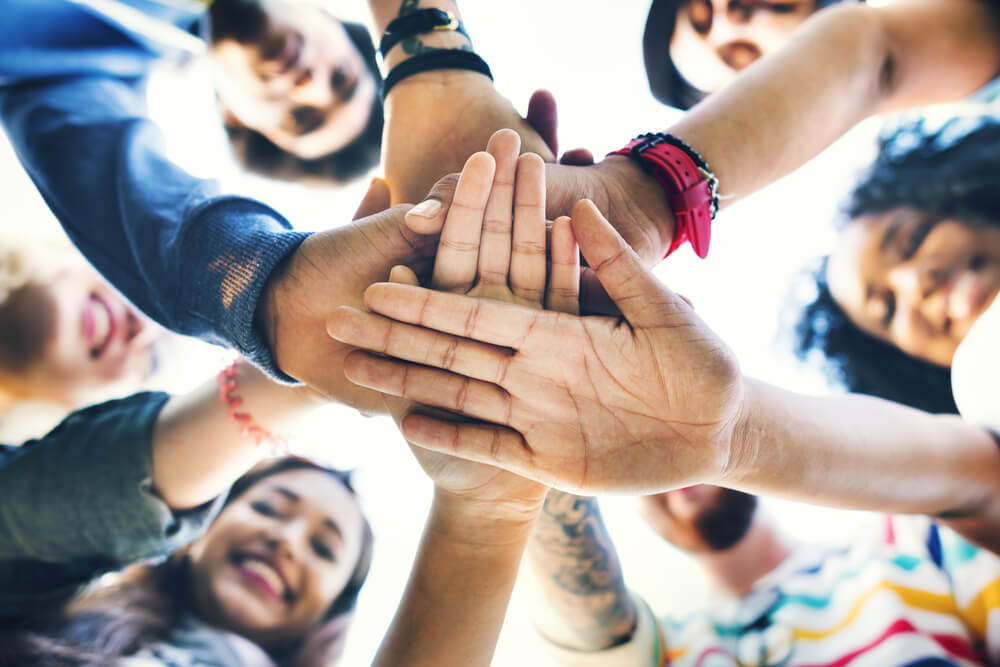 Democracy is an ongoing project of inclusion and equity in the United States. A project in participatory government that continues to expand thanks to the dedication of stellar nonprofits and movements. Many of them have emerged from and/or on behalf of the country's most marginalized and politically disenfranchised groups.
If you are looking for ways to support organizations strengthening the foundations of democracy — from restoring voting rights of convicted people to mobilizing minority voters and candidates, here are seven nonprofits to consider:
San Francisco Bay Area

Focus: Building a Pipeline of Women Candidates
Women make up 51 percent of the U.S. population but are dramatically under-represented in political leadership. It's time to change the statistics.
IGNITE solves this problem by building a movement of young women who are ready to own their fair share of political power. They train young women across the country to run for office by teaching them how to think critically about policy and understand where the levers of power to make change actually reside.
This nonprofit teaches young women to be engaged through K–12 curriculum, college chapters, annual conferences, elected women and alumni networks, and pilot training models in IGNITE's founding states, California and Texas.

Atlanta, Ga.
Focus: Voting Rights, Voter Registration, Get Out the Vote (GOTV)

Like the poll taxes and literacy tests of the Jim Crow era, modern voter suppression efforts are relentless. The 2018 elections in Georgia were rife with mismanagement and irregularities, but Georgians are fighting back.
Fair Fight promotes fair elections in Georgia and around the country, encourages voter participation in elections, and educates voters about elections and their voting rights. They bring awareness to the public on election reform, advocate for election reform at all levels, and engage in targeted voter registration and other voter outreach programs and communications.
Focus: Civil Rights, Anti-Gerrymandering
Common Cause wins concrete, pro-democracy reforms that break down barriers to participation and ensure that each of us has an equal voice. The organization consists of a network of 30 states and more than 1.1 million members and supporters nationwide.
This nonprofit is a leader in anti-gerrymandering efforts and organizing. They actively support reforms like the creation of independent redistricting commissions, the hiring of nonpartisan state staff, and clear, constitutional rules for how lines should be drawn.

Washington, D.C.
Focus: Civil Rights, Litigation, Census 2020, API/AA Rights
AAAJ is dedicated to advancing civil and human rights for Asian Americans and to building an equitable society for all. Additionally, this nonprofit is working to ensure a complete and fair count ahead of the 2020 Census by:
Working hand in hand with 100+ community-based organizations across 32 states and Washington, D.C., to conduct workshops and trainings to local, regional, and national partners.
Participating in key civil rights cases, including through amicus briefs to the Supreme Court and by providing support in various lawsuits and circuit court cases, that protect the rights of Asian Americans and other communities of color.
Providing leadership and educating policymakers, stakeholders, and the media on immigration policy as it affects Asian American, Pacific Islander, and other communities of color.
Focus: Civil Rights, Restoring Voting Rights
More than 4.5 million U.S. citizens are unable to vote because of a past criminal conviction, as many as 3.3 million of whom live, work, and raise families in our communities. Because of a conviction in their past, they are denied their fundamental democratic right to vote
Through litigation, legislative and administrative advocacy, and public education, the Brennan Center works nationwide to restore voting rights to people with past criminal convictions, such as those affected by felony disenfranchisement laws. These laws, deeply rooted in our country's troubled racial history, have a disproportionate impact on minorities.
The Brennan Center is a leader in civil rights research and litigation, particularly with respect to protecting the integrity of voting rights and democratic elections.
Focus: Civil Rights, Latinx Rights and Civic Participation, Census 2020

NALEO Educational Fund facilitates full Latino participation in the American political process, from citizenship to public service. It achieves its mission through integrated strategies that include increasing the effectiveness of Latino policymakers, mobilizing the Latino community to engage in civic life, and promoting policies that advance Latino political engagement.
NALEO Educational Fund provides national leadership on key issues that affect Latino participation in our political process, including immigration and naturalization, voting rights, election reform, the Census, and the appointment of qualified Latinos to top executive and judicial positions.
Washington, D.C.
Focus: Supporting LGBTQ+ Candidates
Victory Fund is the only national organization dedicated to electing openly LGBTQ people who can further equality at all levels of government. They provide campaign, fundraising, and communications support to LGBTQ candidates to increase the number of openly LGBTQ elected officials.
Since 1991, Victory Fund has helped elect thousands of LGBTQ people to positions at all levels of government. These LGBTQ voices have made significant contributions to advancing equality for LGBTQ Americans — from passing nondiscrimination laws to defeating amendments to ban marriage equality. For the first time ever, they are backing a contender in a U.S. presidential primary: Pete Buttigieg.
To see more nonprofits building the foundation for a stronger and more equitable democracy, visit: https://greatnonprofits.org/categories/view/democracy.