Nonprofit Day Care Services That Need Your Help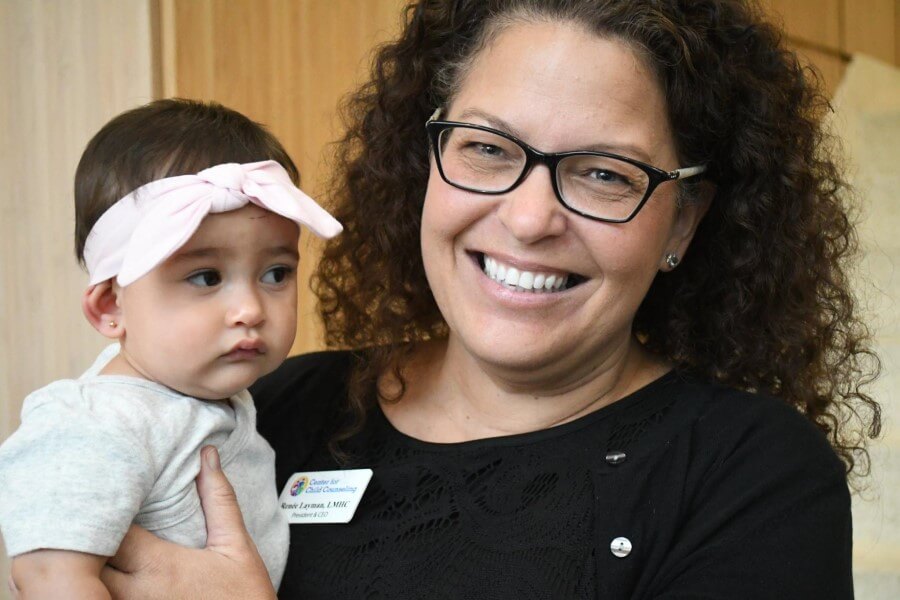 Good child care is one of the things that many parents struggle with every single day. Most jobs do not allow you to take your children with you. On top of that, people have appointments, interviews, and essential errands during their busy weeks. Finding child care is essential for parents in the workforce.
We are highlighting six different nonprofits that work hard to help parents find and receive the child care they need at an affordable rate. Those early years of development are crucial and you'll see that these organizations are making a huge impact on the future generations.
Cedar Rapids, IA
This organization helps the Cedar Rapids community with critical services and child care services. KidsPoint is the child care portion and they are able to provide care for more than 500 children every day. They utilize four different educational programs to engage kids from newborns to age 12. Kids are able to get on track for school and have options for after-school programs once they start kindergarten.
Waypoint was a godsend for me four years ago when I was in need of child care for my youngest daughter. I really didn't want to pay a lot of money to send my child to an in-home day care that I wasn't sure of. Someone suggested Waypoint. Oh. My. Gosh. From the minute I walked in there with her, I knew this is where I wanted my daughter to be. Chris, her lead teacher in the Blue Room along with Ginny and Carla (who would become her lead teacher in Purple) were wonderful. When Carla moved to Purple Room to be a lead teacher, she took me aside and explained that she was moving and wanted me to know for Katy's sake. They comforted her when she went through the separation that first week, got down on the floor and played, did crafts, and were so helpful with any concerns I had. Each room that my daughter transitioned to was the same. Helpful, caring, and incredibly knowledgeable staff. Even though she is now in first grade, my daughter always wants to go visit and see Miss Kim, or see Diane at the front desk. Whenever anyone asks me where to go for child care, Waypoint is the first answer out of my mouth. No hesitations.
Oakland, CA
This organization doesn't provide actual child care services. Instead, they use their resources to offer referrals and payment programs for child care. The staff is equipped to provide parents with information and counseling about their choices for child care. By utilizing different government funding, they are able to financially assist with care for more than 3,500 kids each year. They work to keep parents educated about the different issues and build a coalition of advocates for better child care options. Not only are they an important resource for parents, but they also provide essential resources for child care providers as well.
I am a child care provider of 35 years and I must say that Bananas has been a godsend for me and my business. Bananas has offered me support through free books, classes to help me become a better provider, support groups, and so much more. They have been especially supportive during this pandemic. Bananas has made it possible that we had masks, sanitizer, diapers, gloves, and the like. Many of these things were either sold out or in limited supply in the local stores. I have always been met with warm smiles and tons of information. I could never have survived without this bunch, pun intended. They are such a wealth of information and help. Peel out and visit Bananas when it's safe to do so and you won't be disappointed. Thanks, Bananas!
San Francisco, CA
This nonprofit agency has been providing child care for the community it is located in for almost 50 years. The SOMA neighborhood of San Francisco has recent immigrant populations as well as homeless and at-risk groups. SOMACC works to provide quality early children education as well as free family support services for those living in this community. Having a safe place for children and their families to grow together and get the necessary help they need is so important for the success of those children.
This is a wonderful child care center! My 4-year-old is always eager to get to the center in the morning, and many times he argues I should just pick him up as late as possible! The teachers are caring, the activities are engaging, more directed toward STEM. Every day, when I read the newsletter, I feel very happy since it seems the kids are always engaged with activities that I would have happily been engaged in myself when I was a kid (or even now). My son thinks his teacher is his best friend and she is always part of his pretend play at home as a special character. I don't think I could have asked for more.
Garden City, N.Y.
This is another incredible resource for families and child care providers. They work with families to find the best fit for their children, including those with special needs. There are classes offered for providers to expand their knowledge or their offerings. Another amazing offering from this nonprofit is their food program. They work with providers and families on nutrition and help them receive reimbursement for the healthy snacks and meals they provide. In addition to the financial help, they also provide tons of resources for families and providers about nutrition and helping to prevent childhood obesity. It's an incredible resource for New York families.
The Child Care Council of Nassau was one of the first organizations I contacted when I first opened up my day care center. I enrolled in their food program right away. That was the best decision ever. I am still with them. And through the years they have been very supportive. The yearly two-hour trainings are always pleasant and informative and have a different topic each time. I learn something new every time I go.

I also participated in the Eat Well, Play Hard program, which lasted several months and consisted of training, in-home visits, and onsite food, plus movement group activities. The whole program was very interesting and the children loved it. An extra plus were the many gifts (books, CD's, kitchen utensils, etc.).

I highly recommend any day care center to have the Child Care Council assist you on your journey to provide quality child care and serve healthy foods.
Roswell, GA
The Children's Development Academy  (CDA) provides affordable early learning programs and child care for preschool children in the metro Atlanta area. The CDA prepares children for success in education and life and its child care services enable hardworking parents to maintain full-time employment to support their families.
Very well-run preschool that focuses on high-quality early learning for families that cannot afford such care. Using programs proven to help create a solid educational foundation, the CDA covers all aspects that help their students succeed: NAEYC-accredited curriculum, three nutritious meals, parent support programs, and developmental and health screenings. This school provides the very best preschool that money CAN'T buy!
Largo, MD
With a mission of helping create healthy and nurturing environments for children, this organization works to support families and educate caregivers. They offer training for child care providers, parents, and human services workers. With their different programs, they are able to work with families to make sure that they have access to quality child care, adequate housing, and health care. By helping to fortify the home life for a child and get them access to the essential services, they are ensuring the child has everything needed to grow and learn.
I am really not sure what I would have done without the support of the Prince George's Child Resource Center. My son was going through a very difficult time in his day care and the resources and support the resource gave me helped me to make the best decision about his mental health. Our consultant, Taylor, was by my side helping me to advocate for my son. If I didn't have the support from the resource center I don't think I would have had the resources or information to make the best decisions. This is an absolutely amazing program!
These organizations could not provide these essential services without donations and volunteers, so please support one today. And special thanks to those child care workers who are helping kids through these unprecedented times.