National Bullying Prevention Month: Orgs Creating Safer Schools
By Becca Stewart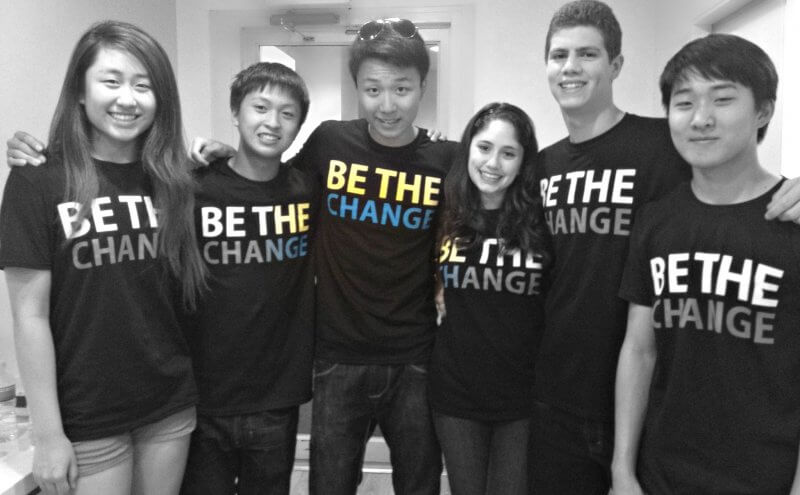 It's all too common in schools: being taunted, teased, and even physically abused by peers. An estimated one in five kids will experience bullying before they graduate high school. The internet and easy access to social media have added a new layer to this issue. Parents, teachers, and lawmakers are all working to raise awareness about bullying and make our schools a safer place.
October is National Bullying Prevention Month, a time for schools and youth to take a stand against bullying in their communities. Since 2006, the National Bullying Prevention Center has partnered with national education and child support organizations. Together, they address bullying and find ways to protect our kids. You can help recognize National Bullying Prevention Month by learning more about these Top-Rated organizations. Each nonprofit works to protect kids through education and social change.
You can find a complete list of anti-bullying organizations on our website, GreatNonprofits.org.
Los Angeles, CA
Speak Out Against Bullying is creating change throughout the Los Angeles area, one school at a time. This organization connects with local schools, generating conversations about bullying and cyber-bullying. Organizers give students and teachers the tools to stop bullying in its tracks. Each year, this Top-Rated nonprofit serves tens of thousands of students, creating a systemic and cultural shift in the way students treat one another.
Speak Out also partners with parents, law enforcement, lawmakers, and other change-makers to advocate for safer schools and more stringent protections for all students.
"With bullying and cyberbullying now being epidemics in the schools and 24/7, what better way to educate parents and students about it than with Speak Out Against Bullying? I'm a parent of little ones, and already my sons are telling me they are being picked on. The strategies and prevention techniques are what parents need to hear. I would highly recommend this presentation to all schools and at parents meetings."

-Gloria, General Member of the Public
Santa Cruz, CA
Kidpower takes a different approach to bullying prevention. This organization works to build a culture of acceptance, respect, caring, and safety for everyone, everywhere. Kidpower educates children, parents, and caregivers, providing strategies that effectively prevent bullying and abuse.
The organization also focuses on children with special needs, empowering children and parents to advocate for themselves and speak up when bullying occurs. Clients learn prevention strategies, self-defense, advocacy, and communication strategies, among other skills. All programs are designed to help kids stay safe and help the adults in their lives better advocate for safety and respect.
To date, Kidpower has impacted more than 7 million people across the U.S. and around the world.
"I have worked for Kidpower since long before I had my own children, and have always believed in the skills and mission of the organization. But since having my children, I have really learned about how Kidpower skills can improve so many aspects of our lives. It's not just about preventing problems; it's really about enjoying life to the fullest. Every parenting technique I've tried has been improved and informed by my Kidpower training. We try to keep our Kidpower core safety skills centered in our parenting choices. It not only makes parenting easier, it makes it more fun!"

-Antdog25, Client Served
Seattle, WA
Free2Luv uses the languages of youth – arts, music, theater, and online collaborations – to cultivate love and stand up to bullying. This award-winning organization connects with celebrities, online personalities, and athletes to create a message of love, inclusion, and acceptance for all kids and teens.
Each year, Free2Luv reaches 50 million people, providing education, support, and mental health services to children, teens, and young adults worldwide. Through their various online campaigns, the organization encourages young people to speak up about bullying and demand a kinder, safer world.
"My family found Free2Luv at a time when we really needed help. Our son was suffering from depression, and it was affecting every part of his life. Free2Luv shared their programming with our son's school, and they have been an amazing support system to him ever since. He is now a proud Youth Advocate sharing his experience with other teens along with the tools he learned from Free2Luv to help improve the mental health and self-esteem of other teens in need. Being a part of the Free2Luv family has been so good for him. He has become a different person, confident and optimistic for his future. Thank you, Free2Luv!"

-Client Served
Santa Rosa, CA
Founded by a long-time school teacher in 1996, Community Matters has become a national standard for anti-bullying programs and training. The organization partners with schools, community programs, youth, and adults to create inclusive, safe environments for children. Community Matters offers several programs designed to empower both youth and adults to prevent bullying, recognize abuse, and speak up when they see something amiss. Their programs have been reviewed and researched by the nation's leading professionals and are proven to make schools safer.
Its reach extends to 43 states, Puerto Rico, Guam, Japan, and Paraguay. The organization partners with more than 2,000 schools, encouraging kids and adults to actively stand up to bullying and mistreatment.
"It is inspiring to hear the stories of the youth that Community Matters has empowered to stand up against bullying. I have listened to youth ambassadors share their learned interventions and courageous actions. Safe School Ambassadors is evidence-based, and the learnings of this program help grow respectful, caring, and responsible members of our communities."

-CMFisk, Board Member
Bullying is common. But that doesn't mean we should accept it in our schools or our communities. In recognition of National Bullying Prevention Month, consider learning more about the incredible organizations working to keep our kids safe.