July 4th – Who Protects American History, Freedom and Landscapes?
"America is another word for opportunity." – Ralph Waldo Emerson
This Independence Day, take the opportunity to thank those who dedicate themselves to the preservation of our nations history, freedom, and the American spirit.
From our soldiers and their families, to our local museums, each and every day there are individuals who serve our country. You can see them in your community. Check out the list of nonprofits who preserve America's history and serve it's citizens. There are lots of great organizations out there to give your hats off to this July 4th – which ones have we missed? Add your favorites below! Or better yet, write a review about them so that everyone will see it when they search.
1. National Parks Conservation Association, Washington, DC
Mission: To protect and enhance America's National Park System for current and future generations.
"I cannot imagine my life without the Parks that I have been fortunate enough to visit in my 65 years. Seeing all the natural beauty preserved by our forefathers is the basis of my spirituality & my sense of purpose. I believe saving these lands may be one of our greatest accomplishments so far."
2. National Military Family Association, Alexandria, VA
NMFA is the only national charity educating, informing and representing the evolving needs of families of all the military services.
"The National Military Family Association is a wonderful organization that seems to have a very positive impact in the military community. I feel good knowing my donation is being used in so many great ways!"
3. National Relief Charities, Sherman, TX
Mission: To help Native American people improve the quality of their lives by providing opportunities for them to bring about positive changes in their communities.
"Our native friends greatly appreciate what we do with the NRC – the food boxes and food bags we give out on a regular basis truly helped them in their daily needs."
4. National Women's History Museum, Alexandria, VA
This educational institution is dedicated to preserving, interpreting, and celebrating the diverse historic contributions of women, and integrating this rich heritage fully into our nation's history.
"The National Women's History Museum has opened not only my eyes to the hundreds of thousands of women who have made our Nation great through their contributions, large and small, and their accomplishments in every field of endeavor but also those of girls, boys, tenagers, college students and the general public…women and men alike."
5. The Project on Government Oversight, Washington, DC

Through investigations, POGO aims to promote good government reforms and a more effective, accountable, open and ethical federal government.
"POGO makes exhaustive efforts to research and monitor government programs, disseminate their findings to the public, and serve the public as advocates."
6. The American Constitution Society for Law and Policy, Washington, DC
Through chapters all across the country, ACS educates lawyers, law students, decision makers and the public about the Constitution and its importance for the lives of real people.
"Taking seriously the idea that an educated public is essential to a well-functioning democracy, the ACS provides educational and support networks to help disseminate an historically honest interpretation of the Constitution and its role as America's founding document."
7. Sergeant York Patriotic Foundation, Cookeville, TN
SYPF serves to continue historical research, provide education opportunities and increase sustainable heritage tourism to Sgt. York State Park.
"As an educator, I feel it is important for students to know where they have come from and about the people who have risked their lives for our great freedoms. The Sgt. York Patriotic Foundation's goal is to inform people about Stg. Alvin C. York's great accomplishments and to use the school he built to help educate our students with vocational skills essential to our economy."
8. Friends of Great Smoky Mountains National Park, Kodak, TN
Friends of Great Smoky Mountains National Park helps to preserve and protect one of America's greatest natural treasures by raising funds and awareness, and providing volunteers for need projects.
"The Friends of the Smokies organization is by far one of the greatest organizations related to the Great Smoky Mountains National Park. The FOTS staff are some of the most passionate and dedicated folks I know, and I have proudly volunteered alongside them with much enthusiasm and pride."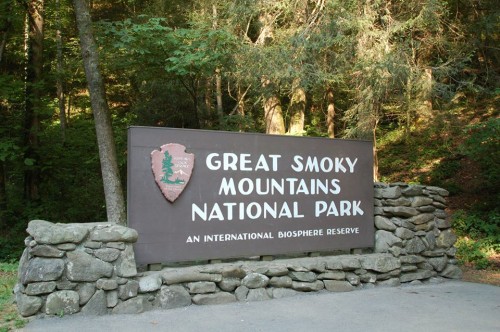 9. Gig Harbor Peninsula Historical Society, Gig Harbor, WA
Mission: To create opportunities to experience the Gig Harbor community heritage by collecting, preserving and sharing the history of the area.
"The Harbor History Museum is a jewel. Visitors can expect to be wow-ed by the displays and artifacts which are part of the permanent gallery. The museum honors the contributions and stories of a wide range of early settlers who together shaped Greater Gig Harbor."
10. Tallahassee Museum of History and Natural Science,            Tallahassee, FL
The museum encourages people to reach their full potential and contribute to a better sense of community, purpose and place by inspiring them to care for their natural world and value the role of history in their lives.
"…I have maintained my membership over all these years to help support the museum – our richest cultural resource. The museum is thriving with educational experiences, wonderful events, great people and acres of beautiful preserved land and native animals. I feel at peace when there – enjoying the outdoors, the exhibits, the farm or the many other offerings…"
How will you celebrate this Independence Day? Consider volunteering at a great nonprofits that serve America! Read about more volunteer opportunities here.