Join Generous Donors to Give to Victims of Hurricane Dorian
By Mayra Gomez
Dorian has destroyed thousands of homes in the Bahamas, and thousands more are at risk in the Carolinas. The strongest storm on the planet this year, Dorian will continue to cause flooding, power outages, along with food and water shortages.
Join other donors in supporting the following nonprofits providing help to victims of Dorian.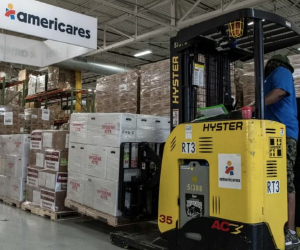 AmeriCares provides immediate response to emergency medical needs and supports long-term humanitarian assistance programs. This organization has deployed an emergency response team to Florida and is also preparing shipments of relief supplies as Hurricane Dorian intensifies.
"AmeriCares is one of the best. They distribute much-needed supplies where they will do the most good and are great partners with smaller organizations." – cerhine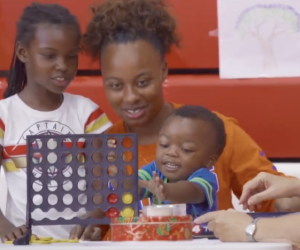 This humanitarian organization provides relief to victims of disasters and helps people prevent, prepare for, and respond to emergencies. To tackle the destructive Dorian storm, the Bahamas Red Cross is helping with shelter assistance, providing blankets, offering solar cell phone chargers, and more. In addition, they have evacuation shelters along the East Coast that provide refuge and meals to victims.
"We ourselves received assistance from the American Red Cross when Katrina hit the Gulf Coast and we appreciated the fact that they were set up and assisting at the local level. We have been paying it forward since." –Katrina Survivor"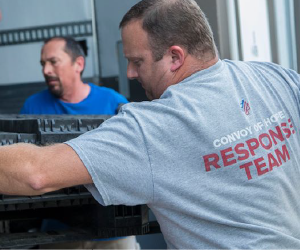 Convoy of Hope has a driving passion to feed the world through children's feeding initiatives, community outreaches, and disaster response.
Members of Convoy of Hope's International Disaster Services team deployed to the Bahamas, taking solar lanterns and water filters for immediate distribution. The team is working with partners, based in Nassau, to assess needs and respond accordingly. Another Disaster Services team is strategically positioning itself to be able to respond more quickly along the southeastern coast of the United States.
"I love that Convoy is always amongst the first responders to not only national disasters, but also worldwide epidemics & vast devastation. I have had the opportunity to pack meals for families in poverty, and seeds for families to plant & create a solid foundation for their kids, and to give financially toward their efforts to rebuild communities destroyed by tornadoes." – Laceyh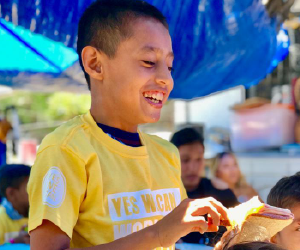 This nonprofit uses the power of food to uplift communities and strengthen economies. WCK's Chef Relief Team is currently on the ground in the Bahamas as they prepare to open several kitchens and shelters across the islands. 
"World Central Kitchen of Florida was in Pembroke, N.C., to assist with flood victims in our area & others being displaced. Their assistance was appreciated more than they know. Thank You." – drew67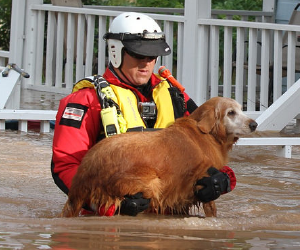 When an unexpected disaster occurs, this nonprofit quickly sends funds to animal rescue organizations and hospitals for the urgent care and rescue of animals struggling to survive.
"I am so grateful for this group. I have dogs, and I always worry about where I will bring them during a disaster. I know American Red Lion is working toward finding buildings and shelters to rescue these animals during hurricanes. Their dedication to help find safe places for animals during disasters is second to none. I'm comfortable knowing they are working for a solution." – Mia1234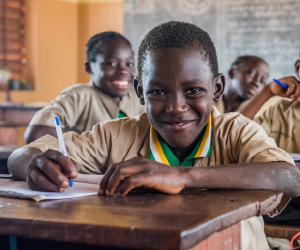 This organization promotes human development by responding to major emergencies, fighting disease and poverty, and nurturing peaceful and just societies. CRS, along with local partners, is working quickly to assess immediate needs. Donations help bring relief in the form of food, emergency shelter, and safe water to affected families.
"CRS is the organization I am most grateful to support. Their work around the globe is stellar and they are wonderful stewards of their resources." –Deans
Along with the six we have listed, many other nonprofits like the United Way of Miami-Dade will be assisting with immediate aid, long-term relief, and rebuilding efforts in communities affected by Dorian. See more at GreatNonprofits and help contribute to the important and lifesaving work that they do.