Is This the Right Volunteer Opportunity for Me?
With the arrival of a new year often comes a renewed desire to give back and help others. And we applaud you if you've decided to do so by volunteering at a nonprofit. So how exactly do you go about finding the right one for you? Here are some things to think about during your search (and also once you've started volunteering):
What Are You Passionate About?
The search can begin in earnest once you've decided what you'd really like to do. Work with animals? Children? Immigrants? Volunteering can be hard work, but it shouldn't feel like a job 100 percent of the time. And if you love and really believe in the cause, you time volunteering will be that much more fun.
Time
Be honest with yourself: How much time do you actually have? Or more honestly . . . how much time are you willing to give? If the answer is "not a lot," perhaps a one-off event is best for your needs: A park or beach cleanup, for instance, or volunteering at a soup kitchen or food bank at the holidays. But if you are in it for the long haul, perhaps something like mentoring a child is the way to go.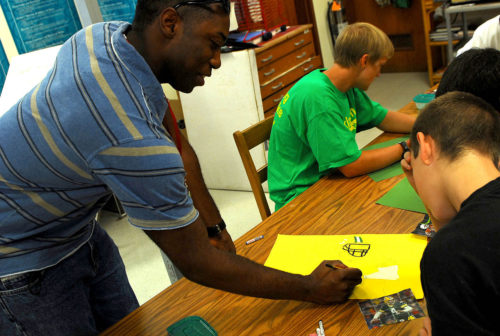 Personality
Does the job seem like it will fit your personality? The role may involve lots of cold-calling or going door to door, but what if you're an introvert? Similarly, what if you are a people person but stuffing envelopes seems to take up the bulk of your time? Are you a self-starter, or will you need a lot of guidance that a seemingly hectic office might not provide? How patient are you? If you need to see results right away, volunteering with a large national or multinational organization will not give you the same satisfaction as working at a small local nonprofit.
What Do You Really Want?
Think about what you'd really like from your role. If you really love animals, for instance, perhaps you'll be thrilled with walking or grooming them a few times a week, or fostering a pet until a suitable permanent home can be found. But it's also OK to be a little selfish and ask yourself what this role will do for you as well. If padding your résumé is a priority alongside doing good, will you have the opportunity to learn new skills that will be attractive to your next employer? Does it seem like they will value your ideas? Will you have the opportunity to take on more responsibility as you prove yourself, or will the role remain the same?
Don't Get Discouraged
In a perfect world, the right opportunity would immediately present itself and you'd be a dedicated and lifelong volunteer. But things don't always work out the way we plan. It might take a while to find the right organization. Or perhaps you think you've found the perfect one, and once you've shown up at the office, it quickly becomes apparent that it's not a good fit. There's no shame in exploring a few different options before finding one that really inspires you to do good.