International Literacy Day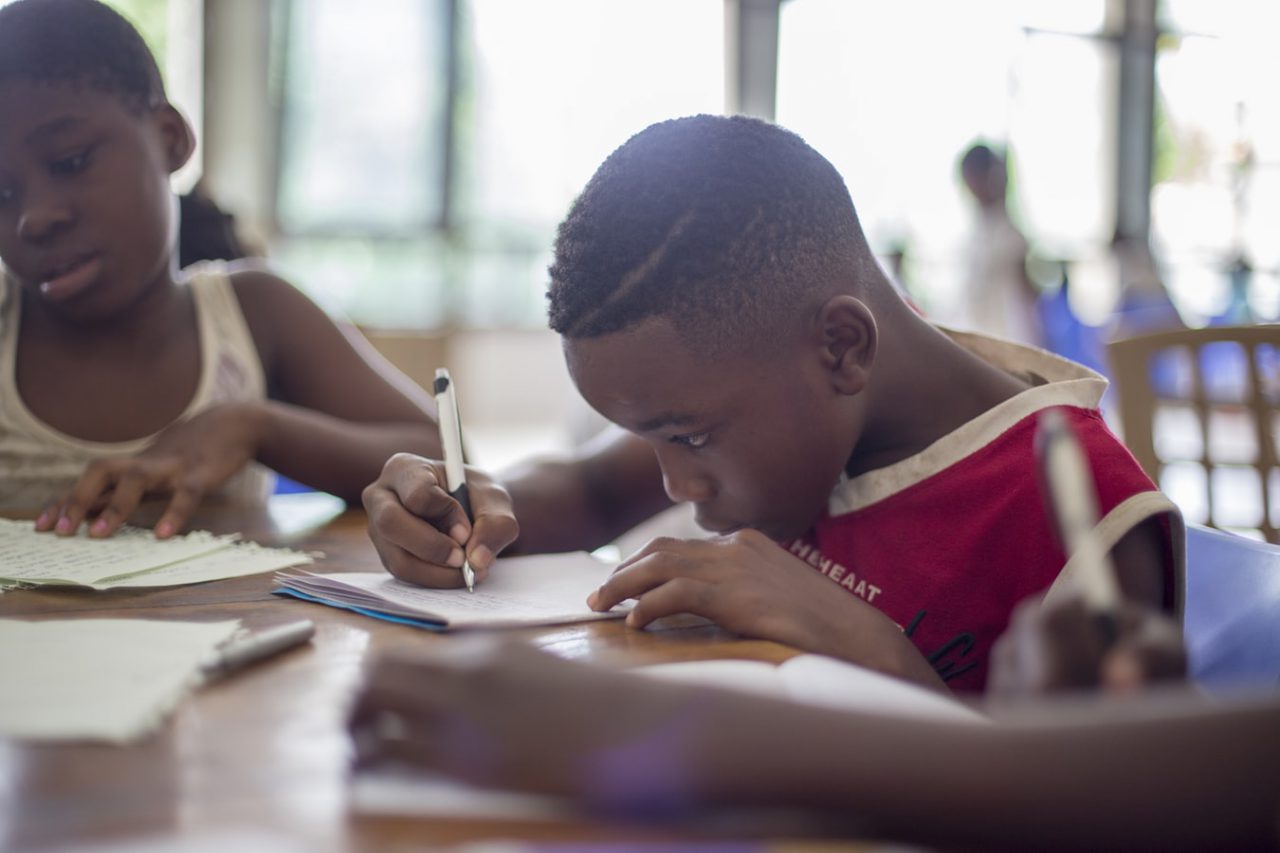 Literacy is the benchmark by which a healthy society is measured. Learning how to read and write isn't just important in the classroom. Literacy impacts all facets of society, from healthcare to economic stability and beyond. In fact, experts use a country's literacy rates to determine the overall "health and competence of communities." 
On September 8, the world recognizes International Literacy Day, a holiday dedicated to raising awareness about literacy and its role in the greater global community. In honor of International Literacy Day, we're highlighting five Top-Rated Nonprofits that are working to increase literacy rates around the globe. Please consider donating to these organizations and helping move literacy forward.
Washington, D.C.
The Maasai women in Kenya have one of the lowest literacy rates in the world. Social structures, poverty, and cultural norms often prevent girls and women from receiving any formal education. The Maasai Girls Education Fund provides scholarships and community education to Maasai girls, promoting change through education and literacy.
The organization encourages education for all girls and helps community members understand the value of literacy education. Volunteers also combat risk factors for low literacy rates, such as young marriage, pregnancy, genital cutting, and HIV rates. Through increased education and awareness, this organization is empowering Maasai girls and women.
"The Maasai Girls Education Fund (MGEF) is an impressive nonprofit organization. With a relatively small budget, they do a tremendous amount to improve the literacy, health, and economic wellbeing of Maasai girls in Kenya. For over 20 years, MGEF has been providing scholarships for girls to go to school until they enter the workforce, provided community education workshops, and business training for rural Maasai women. Going to school helps give the girls the self-esteem and self-reliance necessary to join the workforce, and they use their income to help support their families and parents. The testimonials I have heard over the past few years from girls who have gone through the program are heart-warming."

-Anonymous, Donor
Somerville, MA
Mil Milagros (translated "a thousand miracles") is changing the future for impoverished Guatemalans. The organization empowers and equips mothers and teachers with training, materials, and resources, giving them the tools they need to educate children and community members. Illiteracy correlates with issues like malnutrition, poverty, and poor health. Mil Milagros addresses the underlying education component, giving citizens a better chance at a healthy and prosperous future.
As literacy rates increase in rural Guatemala, rates of malnutrition, illness, and other factors have decreased. Each year, Mil Milagros reaches more than 1,600 children and their families, providing education and hope for generations.
"As a Guatemalan educator, I have been able to witness the amazing transformation occurring among the children, their families, and the villages where the program has been functioning in the State of Sololá.

Last year I had the opportunity to visit my country and to work directly with the children, parents, and teachers in four of the eight Mil Milagros schools. Seeing the results of happy, well-fed, healthy children who are so willing to learn made me feel that there is hope for a better future in my country."

-Board Member
Mount Royal, NJ
Libraries are magical. The African Library Project brings that magic to underserved parts of the continent, building and improving libraries in impoverished communities. To date, the organization has established more than 3,000 libraries in 13 African countries. More than 2.5 million books have been shipped to readers in these areas. This program has increased literacy rates in these communities and given children and adults better access to educational resources.
Every year, some 250,000 people benefit from local libraries throughout Africa.
"Literacy, books, and reading are particularly important to me as I was born and brought up in Africa, where I learned half the things I know through books. Now a grad student at Stanford, I understand the importance of the exposure that books can provide to avid readers, and I just wish everyone would have the opportunity I had. This is why the African Library Project (ALP) and the work that ALP does are so personal to me."

-Nnamdi, Volunteer
Tampa, FL
Poverty and illiteracy are closely linked. Bess the Book Bus is helping to close this gap by offering free books to underprivileged students across the U.S. The Book Bus visits underserved communities, Title I schools, Head Start facilities, homeless shelters, and local helping organizations. At each location, volunteers read aloud to children and offer free books to help build home libraries.
Bess the Book Bus has given away over 800,000 books in 48 states, igniting the imagination and curiosity of children all across the nation.
"Having Bess the Book Bus visit is the highlight of our summer reading program. Love to see the smiles on the faces of the kids as they are allowed to pick out their own book to read. Many of them can't wait until they get home and will sit down and start reading right in the parking lot! In addition to the individual books for children, teachers and librarians that need books are also welcomed. Thank you, Jennifer and Bess the Book Bus, for helping to spread the joy of reading and a love for books!"

-Jeanne, Client Served
Albuquerque, NM
We often equate literacy programs with children. But many adults struggle to read, write, and communicate effectively. Ethos Literacy provides literacy support for immigrants who are pursuing the American Dream. In addition, the organization offers programs for illiterate adults, empowering them with the skills needed to communicate successfully.
Literacy skills are vital in the workplace and American culture. By ensuring every adult can read, the Ethos Literacy organization helps close the economic gaps created by illiteracy.
Nearly 200 adults in and around Albuquerque benefit from this program every year.
"[This nonprofit] has been helping me for about three years. By reading and spelling and learning the meaning of certain words, I've read about eight books, which I haven't read in about twenty years. Thanks."

-Johnnya, Client Served
To learn more about these organizations or to discover nonprofits in your area, please visit our website at GreatNonprofits.org.