Incredible Residential Care Programs Helping Adults Live Their Best Life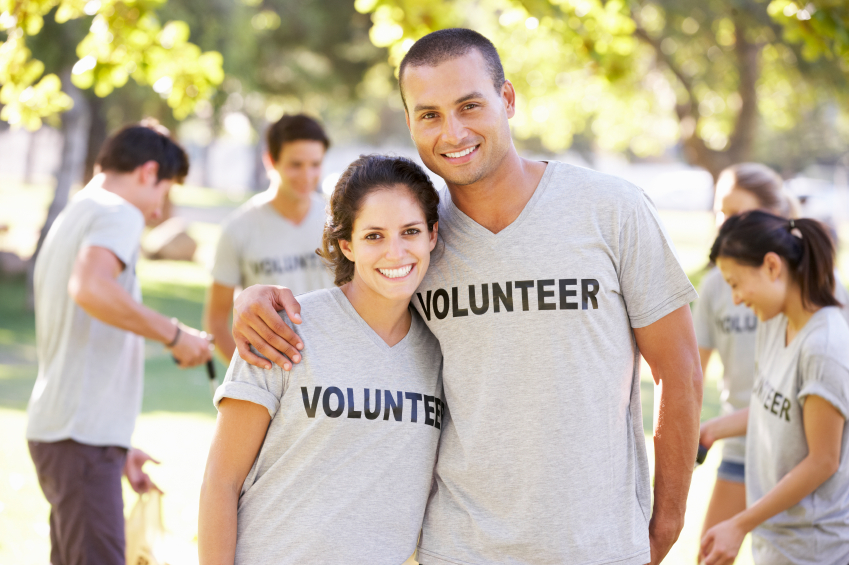 Disabilities impact a large portion of the population, and they have a wide range as far as severity and the impact on the body. Many adults struggle with daily tasks and activities due to a disability. About 7% of those adults struggle with independent living and need some form of help.
We are featuring just 6 of the organizations that provide those services to adults in the US. Because of how different needs can be, you will also see a wide variety of resources. These organizations are just a few of the many that help these individuals live their best life.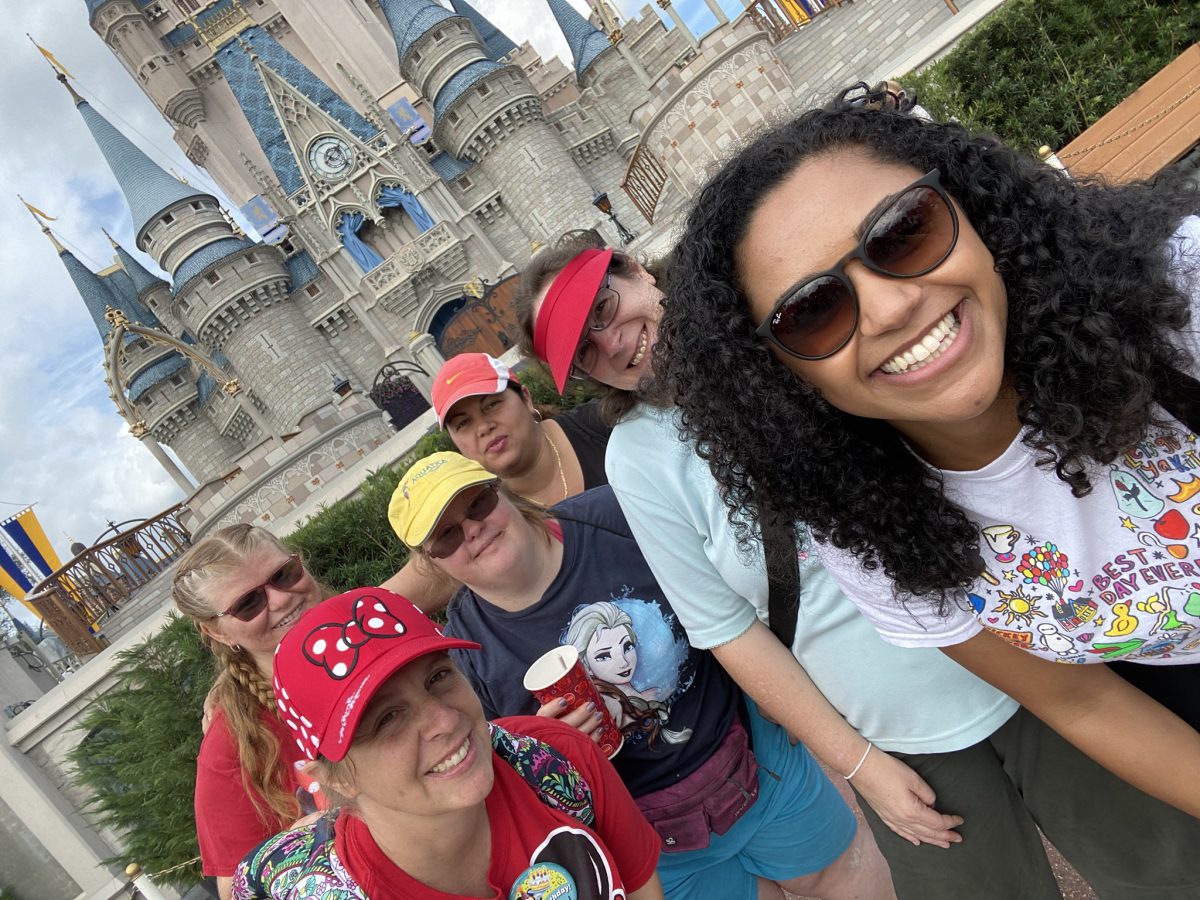 Saint Cloud, FL
Bishop Grady Villas is an organization located in Central Florida and has four different programs that it offers its clients. A vocational training program provides on-going educational activities. Residential Services offer supervision and training to help clients gain the skills needed to live on their own. Their employment services help job seekers find jobs that match their skills and work with them to achieve their goals. Project Search is the program that targets adults 18-21 years old with intellectual and developmental disabilities and prepares them for jobs with a one-year school to work program.
Here is an excellent note from a family member of one of the residents:
"My sister-in-law has been a resident at Bishop Grady Villas for almost 8 years and I've watched her grow into a more resposible and independent person thanks to the helpful and caring staff at Bishop Grady. The Bishop Grady community provides my sister-in-law, and the other residents, a safe place participate in a variety of activities (gardening, social events, trips to the beach and Disney, etc), and they help and support her with her job at Sea World. Bishop Grady Villas is truly a wonderful place and I would highly recommend this special community to others."
Flushing, NY
With many different program offerings, this organization has been able to help thousands of New Yorkers each year. The residential program alone can offer supportive environments for more than 1,000 individuals. For those adults who live with caregivers, they have a day habilitation program that works with the individuals during the day to build skills and develop independence. The community that they've built through their organization is incredible. They hold all kinds of events involving their clients like the Luau pictured below.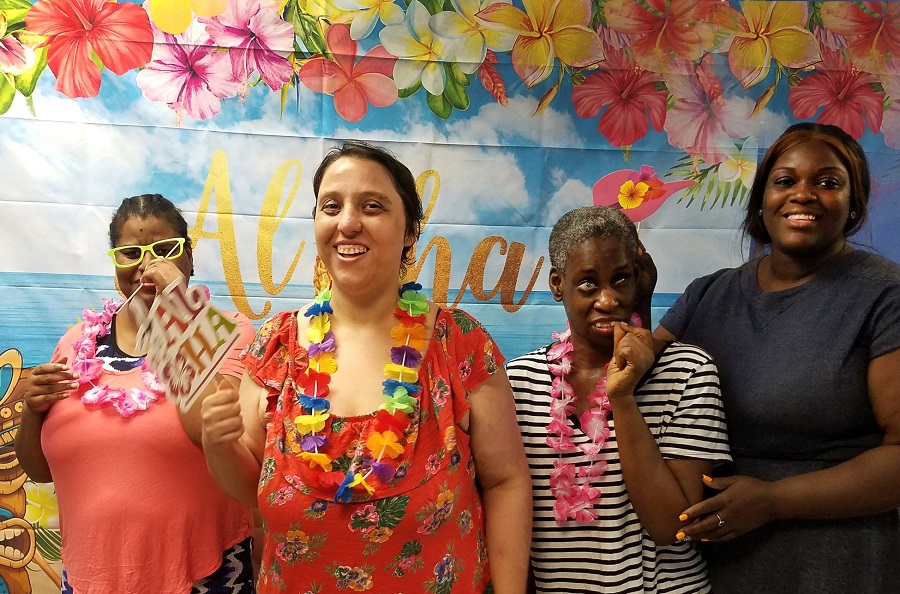 Here is a recent comment from a client living in one of their residences currently:

"My experience is very convenient and helpful and they provide assistance, information and education. Because of the agency I feel, I have a home and now going through the Pandemic, they are very helpful and assisting with the isolation portion in order to understand it better. It is very unique and there is always someone to assist to handle situation, with Welllife Network, I never feel alone."
Olney, MD
Winter Growth is an organization that provides assisted living/memory care, adult medical day care, and respite care. They began back in 1979 as an adult day care facility and have grown since then to provide additional support. By offering days filled with engaging activities, laughter, and exercise helps people thrive and stay healthier. 
Here is a recent note from one of the residents' children:
"Few facilities exist that offer a vibrant adult day program Monday thru Friday in addition to residential assisted living options. The Activities staff tailors their programs to meet the needs of each client to engage them at their level of participation . The administration, activities staff and direct care givers are readily available and staff turnover is minimal.

Winter Growth also participates with The Center For Aging Studies thru UMBC and University of Md to further staff development designed to encourage clients to function at their highest level whenever possible.

My mother was a resident at Winter Growth (Ruth Keeton Center) for over eight years. I am so grateful for this community, It was a great comfort to me that my mother was truly loved and cared for by her Winter Growth family."
Winnetka, CA
This organization operates to protect, foster, develop, and advance the rights and interests of people with developmental disabilities. Founded in 1971 as a small group of parents, they now help more than 400 adults in the San Fernando Valley. With different events and education opportunities, they help to bring smiles to their client's faces every day.
Here is one recent note from a volunteer:
"Valley Village is a wonderful organization providing housing and much needed care for others. As a volunteer and leader of an organization I have built a strong relationship with not only the hosts but with the clients. There are many ways of volunteering and helping out. From ice cream socials to large dance parties, the choice is yours and the options are there!

The great part is, there is always someone who can help out with any questions.

This organization deserves lots more acknowledgement in our communities for all the services they provide."
Minneapolis, MN
This is another excellent organization that provides a variety of options for people with disabilities. They offer home services, life skills, case management, and day services. Supportive housing options are also available for shared housing and individuals. They can help over 3,000 adults in the Twin Cities area of Minnesota.
Here is a great note from a mother who has a son that is a client:
"CIP of Minneapolis has demonstrated nothing but exemplary professional performance over the time I have worked with them (about 20 years). My son is autistic, and CIP, in the face of considerable financial challenges, has been able to provide assistance for both living skills and job opportunities. Because of CIP, my son has been able to avoid group homes and function independently. CIP has taught my son the social skills necessary for independent living, and provided critical help in securing meaningful employment. Notably, CIP monitors client job performance over time, and acts as an advocate for the client when difficulties arise. Simply put, and given a very modest budget, CIP offers hope and help to that segment of society that so desperately needs help. They are not doing it for the money; they are doing it because it's the right and necessary thing to do."
Here is a picture from Governor Tim Walz's visit to one of their supportive housing buildings. It's nice to have their hard work noticed because it brings additional attention to this community's needs.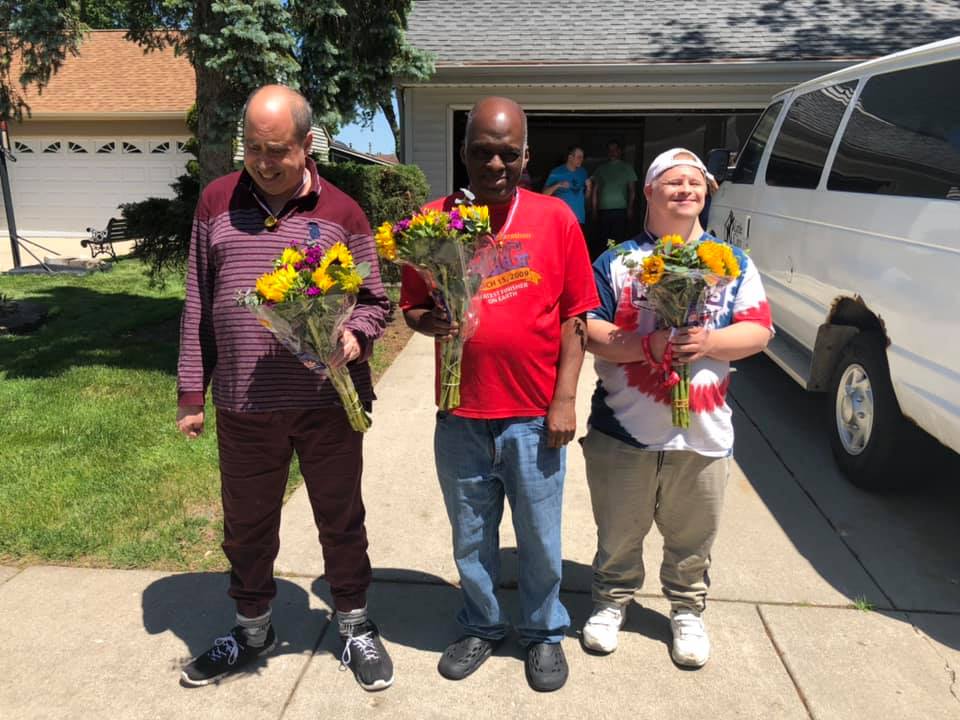 Palatine, IL
In 1959, a group of parents got together and started this organization. Their mission was (and still is) to provide the best opportunities for children and adults with intellectual and developmental disabilities. All of their programs are designed to give everyone an individualized experience based on their needs. With everything from art programs to horticulture classes to residential services, they have something with everyone.
Here is a note from a supporter about some of the offerings in their art program:
"What a fantastic organization! Little City has so many wonderful programs that empower people with disabilities. I've been particularly impressed with the Arts program at Little City. I began purchasing greeting cards several years ago and have since come to greatly respect the talented individuals that participate in the Arts programs, and the facilitators that help them unleash their talents. I plan on continuing to support Little City through the purchase of holiday/greeting cards and other unique, handcrafted pieces for many years to come!"
All six of these organizations provide incredible support and peace for families all over the country. There are hundreds more like it, and they all function with help from donors and volunteers. Maybe consider purchasing a greeting card from Little City or sending some donations to a local care facility. Thanks to everyone that works, volunteers, and donates to these wonderful organizations.