Huffington Post Highlights Top-Rated Charities Helping Kids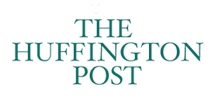 Earlier this month The Huffington Post highlighted some of the nonprofits that have already qualified for our 2012 Top-Rated List.  The HuffPo slideshow focused on charities dedicated to providing support and education for children and families. The nonprofits featured were:
Congrats to these outstanding small charities! These nonprofits are located all around the country and are providing aid and opportunities for children in need. Some are dedicated to educating low-income children by providing the resources necessary to succeed academically. Others provide support and treatment to children facing severe medical conditions.
Check out The Huffington Post article hereand stay tuned for more featured winners of the Top-Rated Awards.
Are you a nonprofit? There's still time to win a spot on the 2012 Top-Rated List!