How to Help Victims of the Nepal Earthquake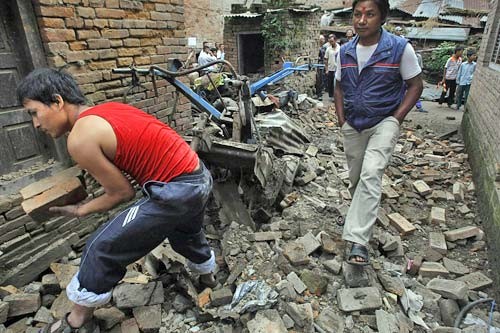 The earthquake in Nepal has left has left 8 million individuals and 1 million children in need of assistance. There are 14 international medical teams on the way to Nepal and up to 15 international search-and-rescue teams. The country is running out of water and food, and there are frequent power cuts from the initial earthquake and the numerous aftershocks. Below are some organizations that plan to provide relief to the victims of the typhoon.  If you know of other organizations who are on the ground helping, let us know by commenting below.
Here are 4 organizations providing life-saving emergency services to those affected in Nepal:
"Our favorite charity, my wife and I have sponsored three children consecutively. For the first two kids we were notified when the kids and their community did not need our help any longer. They asked if we would like to sponsor another child. We did. It is awesome they get the children and their communities self sufficient. They also have many opportunities to give with matching donations as high as twelve times our donation." – Donor

"We have always felt that CRS makes good use of our donations with low overhead expenses. CRS help goes to all groups, regardless of religion, and is a living testimony to Christian caring for others. We are so blessed in this country, and the situation is so desperate in so many countries, it is important that organizations like CRS continue to receive our strong support." – Donor

"This is a fantastic organization. It goes into very dangerous areas to give medical care where needed. Their advertising and administration expenses are minimal. It is one of the few charities that I give monthly to." – Donor

"The American Red Cross is an outstanding organization. They have and continue to do an amazing service to the victims of hurricane Sandy. Also while helping the victims of hurricane Sandy they respond to fires and floods all over the country. They recently responded to 2 fires in my general area recently. They have the victims of the fires comfort clothing food and rented them a hotel room. I'm glad knowing they are out there and that 92 cents from every dollar donated goes to the cause." – Donor

For more nonprofits helping out during these troubling times take a look at this blog post by JustGive.org.