Help Victims of Typhoon Haiyan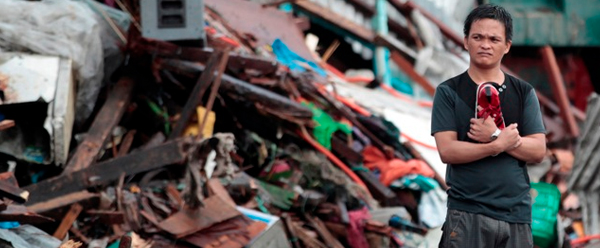 Typhoon Haiyan has left millions of families and children in need in the Philippines. As many as 2.5 million people require assistance.
In this video, the Governor of Caniz province in the Phippines appeals to the world for help for the people in the Philippines who were hit by Typhoon Haiyan over the weekend. Governments around the world have pledged to help and the Pentagon has also dispatched an advance team of 90 marines and sailors. In addition, U.S.A.I.S. has pledged emergency shelter and 55 tons of food.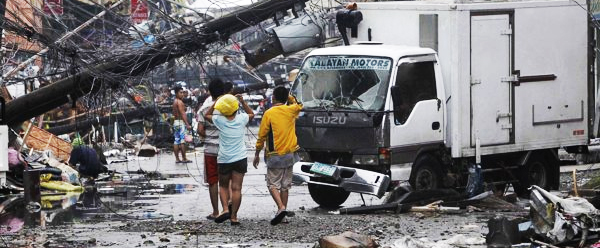 Below are some organizations, as reported in the New York Times, that plan to provide relief to the victims of the typhoon. We are working on a full list that will be posted to our disaster recovery page.
The Philippine Red Cross brings timely, effective and compassionate humanitarian assistance for the most vulnerable without consideration of nationality, race, creed, gender, social status or political belief.  They are accepting donations and coordinating disaster relief on the ground throughout much of the center.
The World Food Program, which provides emergency food aid to families and children, is accepting donations online and through PayPal.
Catholic Relief Services has dispatched a team to the area affected by the storm, but said travel to the most hard-hit cities and towns was "extremely slow" because of damaged infrastructure and debris-clogged roads. It is accepting donations online.
Save the Children is accepting donations online to respond to the needs of children and families. The group said that 10 percent of each donation will be set aside to help prepare for future emergencies.
The medical has emergency teams in Cebu (the Philippine city with the nearest fully operational airport to the disaster area) and expects "to have a medical team on the ground tomorrow, Tuesday, in Tacloban, a town devastated when the typhoon first struck the coast.
–We are compiling a complete list on our disaster recover page.  If there are other organizations that are providing help, please let us know and we will post that information. You can contact us at
support@greatnonprofits.org
or tara@greatnonprofits.org.