Happy Holidays and Thank you!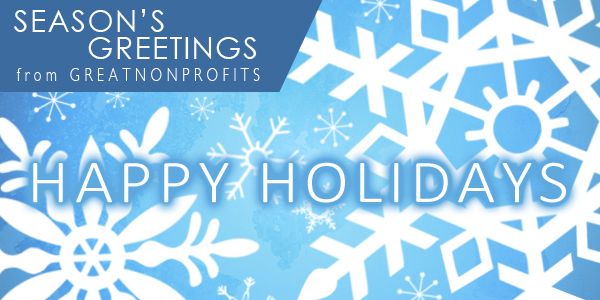 Happy Holidays!
It's been our privilege to serve you this year. We want to see you succeed – inspire and inform more supporters and use feedback to have great impact.  Below are some highlights from this past year and what is to come in 2014. Thank you for using GreatNonprofits!
This year we have helped promote the stories of your organization and community.
More potential supporters viewed your profile this year on GreatNonprofits than ever

If you were Top-Rated, you were promoted on our social media, donor emails and on GivingTuesday to other media.

Your reviews were syndicated to over 20M potential donors through our partner sites like GuideStar, JustGive, GlobalGiving, PittsburghGives and more

More local supporters found you than ever, as a result of you're being on one of our 8000 city giving pages.

Your reviews may have been included in Social Impact statements to donors.

 
What People Are Saying
"GreatNonprofits.org has not only helped us get feedback from the families we are helping, but it has helped us spread the word in an extremely beneficial way. We are very grateful to be considered a top-rated nonprofit…Reading the reviews that our families have left on GreatNonprofits.org has been incredibly moving. When we are exhausted, frustrated and ready to give up, reading our reviews inspires us to continue our very important work and help these families in need of support. To read that every single parent has considered our help to be life-changing, well, words can't really describe how that feels." – Elyse Nardick, The Foundation for Children with Microcephaly

"GreatNonprofits inspired me to donate to another non profit 3yrs ago. It was the holiday season and I wasn't quite sure about any particular non profit to donate so I decided to go online and do some research…I was happy to have discovered this great website. GreatNonprofits website is extremely informative. They do an awesome job in providing information about volunteer opportunities and most importantly reviews of other non profits. I recommend their site to newly registered non profits whenever I can." -Christina Ude, Reading Hamlets

"GreatNonprofits focuses on helping people make great giving decisions through socially sourced feedback and reviews. Increasing the amount and quality of information available to donors will ultimately make giving easier, more effective and rewarding." – Bill Gates, Chairman of the Bill and Melinda Gates Foundation
How We Will Better Serve You in 2014
You will be able to more easily collect reviews from low-technology clients so that their voices don't get lost online.

Your reviews will be syndicated to more institutional funders such as foundations as well as corporations. So when you apply for a grant, or your grant is up for a renewal, funders will automatically see your reviews.

Your reviews will be syndicated to more giving platforms like Razoo.

Your Ideas.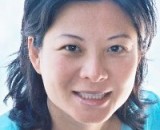 On behalf of GreatNonprofits, I'd like to thank you for using our site this year.  We are constantly looking to improve.  So, please give us feedback on how we could better serve your needs. Email us at support@greatnonprofits.org.