Halloween Fundraising Opportunities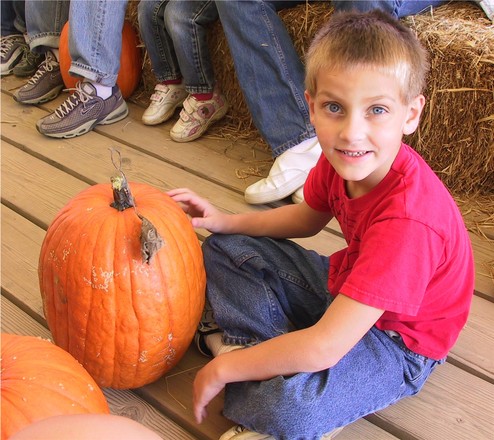 In 1950 a group of Philadelphia schoolchildren decided to raise money for the United Nations Children's Fund (UNICEF) by going door-to-door on Halloween and collecting donations in decorated milk cartons. The tradition caught on, and now UNICEF's Trick-or-Treat for UNICEF program encourages kids to take full advantage of the fall festivities by raising money for other children in need.
While the holiday season tends to be a strong time for nonprofits to fundraise—a 2012 study found that 50.5% of organizations received the majority of their donations between October and December—UNICEF's focus on Halloween instead of Christmas, Hanukkah, or Thanksgiving allows it to engage with potential donors before the chaos of the holiday season kicks into full gear. And as an organization dedicated to serving children, it makes sense that UNICEF would want to take advantage of the trick-or-treat tradition, a custom that typically revolves around kids.
Children participating in

Trick-or-Treat for UNICEF

in the U.S. have raised nearly

$160 million

since they began going door-to-door.

Although the program started in the U.S., it has since spread to

Canada

(in 1955) and

Hong Kong

(in 2001).

While door-to-door canvassing is one way to raise money on Halloween,

bake sales

,

pumpkins sales,

and

haunted houses

are other creative fundraisers that tend to work just as well.
Encouraging your children to fundraise for a nonprofit is a great way to help inculcate values of empathy and generosity this Halloween while also teaching them to take initiative and market their values to others. In addition, kids who have dietary restrictions that prevent them from eating candy may view door-to-door canvassing as a great way to still be included in the fun. UNICEF has been the traditional nonprofit for Halloween fundraisers, but consider encouraging the kids in your life to fundraise for any nonprofit with a child-related mission that you're passionate about! Check out the GreatNonprofits website for a list of our highest-rated Children & Youth Nonprofits.
Helping Child Literacy and Animals in Crisis
RedRover in Sacramento, California
RedRover is a California-based animal charity that works to rescue as many as 2,000 animals in crisis per year and relocate them to new, safe homes. It focuses special attention on relocating animals in abusive households, allowing victims of domestic abuse to leave their abusers "and become survivors," as one reviewer put it, knowing that their pets are in good hands.
A special RedRover program for kids, though, is aimed at helping children develop empathy and critical thinking skills through animal-related programming. The RedRover Readers program explores the bond between people and animals through stories and discussion sessions. Volunteers visit elementary school classrooms, lead after-school programs, take kids to animal shelters, and read to the students. By tying their animal-rescue mission into a youth education and outreach program, they are helping to create a kinder, more humane generation of future pet owners.
Helping Children and Youth in Need Abroad
Udayan Care in New Delhi, India
Udayan Care is a home for orphans and an educational training center based in New Delhi. It has helped more than 10,000 women, children, and youth prepare for the workforce through information technology and vocational training programs, and it has provided a home for more than 540 orphans currently living in the city. In 2004, Udayan Care added an outreach program to serve HIV-positive children. One volunteer described it as "the best NGO [she] had ever worked with," and another praised "the guidance, cooperation, and support" she received working there, as well as "the transparency and accountability" of the administrative branch. Udayan Care's educational programs include fellowships for students to pursue higher education, including special fellowships specifically targeting girls who would not otherwise have the opportunity to continue on in school.
Inspiring and Educating Future Leaders
The Junior Statesmen Foundation in Burlingame, California
The Junior Statesmen Foundation (JSA) is a year-round leadership training and summer school program that brings together youth and teens of diverse socioeconomic backgrounds. It provides as many as 11,000 students with the opportunity to attend forums for civic debate and engagement. "There is no doubt in my mind that our future members of Congress, educators, politicians, and country's leaders will consist of many individuals who have been served by this organization," insists one former participant. A former student leader observed that the program "builds up young people's leadership, civic engagement, and ability to engage in respectful political discourse." In addition, over the course of its long history, the JSA has fought for students' rights, including championing legislation that lowered the voting age and established student representation on school boards.
Whether you and your family plan to fundraise on behalf of UNICEF or another nonprofit, GreatNonprofits.org has a wealth of information on organizations around the country that are doing great work for kids. Halloween is the perfect opportunity to start the holiday season off on a positive note by giving kids the chance to learn how great it feels to give to those in need. Want to learn more about getting involved in an organization near you? Search for a great nonprofit here today!