The GreatNonprofits Fundraising Checklist
Storytelling and fundraising go hand in hand, but sometimes the path from a great story to actual donations can seem a little fuzzy. We're breaking the storytelling process down into a step-by-step path to fundraising success in this handy fundraising checklist.
1. Invite Stories – Use this Template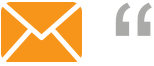 Dear Friend,
If you love our work then tell the world! You have an opportunity to help us make an even bigger difference in our community. GreatNonprofits — the #1 Source of Nonprofit Stories and Feedback — is honoring highly regarded nonprofits with their 2016 Top-Rated List.
Won't you help us boost visibility for our work by posting a brief personal story of your experience with us? All content will be visible to potential donors and volunteers. It's easy and only takes 3 minutes! Go to [INSERT YOUR PROFILE PAGE URL] to get started!
2. Storytelling Fundraising CheckList
July:  Invite Stories
Use the GreatNonprofits email template and encourage your community – volunteers, beneficiaries, donors – to submit a story about their experience with you.
Nonprofits with at least 10 positive stories receive the Top-Rated Award
Identify people who have compelling stories to tell, send them a personalized note to ask for them to share their story.
August: Select Stories for Print
Direct Mail:  Select the most compelling stories to be featured in your direct mail
If you received a Top-Rated award, add the Top-Rated Badge to your website or Direct Mail
September:  Create Brand Awareness
Post stories on your social media
October:  Invite Stories
Invite your last stories for the Top-Rated awards.  Deadline is October 31st.
At your Volunteer Training, show/tell your volunteer stories
After your volunteering event, ask for stories
November: Select and Promote your Stories
Website:  Add your most compelling stories to your homepage, as well as donation page
Board Fundraising letter:  Add your most compelling story
Gala, holiday party, or end-of-year show: A client, volunteer or donor can speak and tell their story at the event.  Include stories in program brochure, or slides being displayed.
If you received a Top-Rated award, use the Press Release template and send out to the Press Contacts list provided.
December: Turn Your Stories Into Donations
Tuesday, Dec X:  Add stories to your Giving Tuesday social media posts, and emails
Donor/Volunteer Email #1:  Include a story from a donor, volunteer or beneficiary.
Donor/Volunteer Email #2:  Include a story from a donor, volunteer or beneficiary.
Download Fundraising Checklist
Now go get started sharing your organization's most powerful stories! Be sure and let us know how it goes in the comments below. Good luck!