Give Kids The World, a 2013 Top-Rated Winner, Leverages Social Media to Spread the Love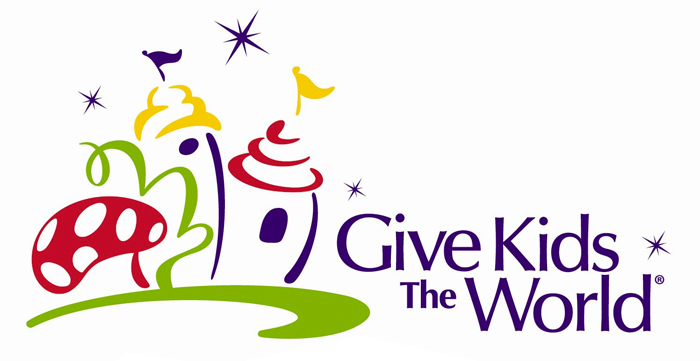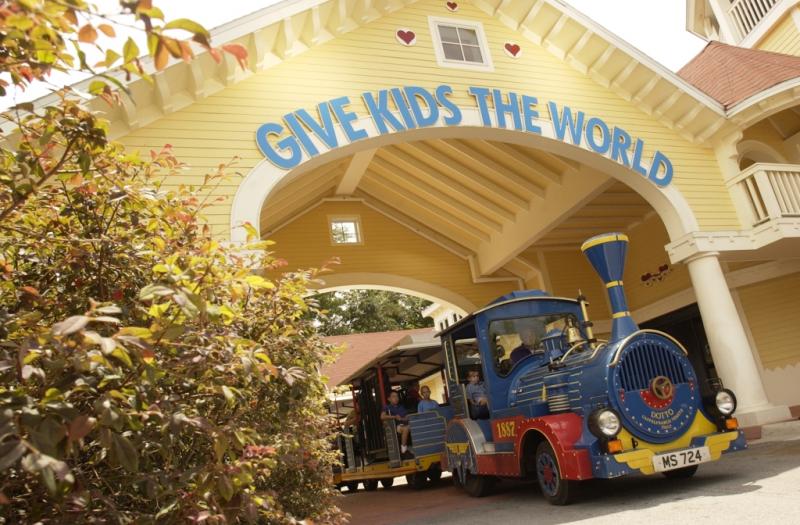 Amid Central Florida attractions such as Walt Disney World and SeaWorld lies Give Kids The World Village, a 70-acre nonprofit storybook resort that hosts children with life-threatening diseases, along with their families.  Founded in 1986 by Henri Landwirth, a successful hotelier who survived five years as a child in Auschwitz, children come here from every state and 75 countries for complimentary vacations, intended as a respite from the weight of their illnesses. In addition to accommodations in one of the Village's 144 villas, their vacation includes  meals, entertainment and donated tickets to nearby attractions like SeaWorld, Universal Orlando Resort  and Walt Disney World.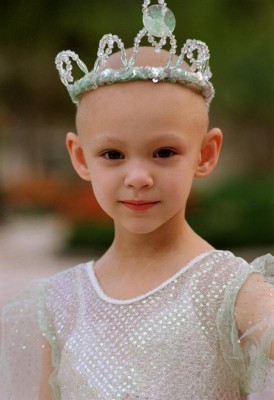 "Princess" Alyssa Pietruszka is one of the many children to visit the Village to experience the happiness that inspires hope for a sick child.  Diagnosed with stage 3-kidney cancer and given a dim prognosis by her doctors, she came to the Village for a stay with her family at age 5. Although she was very weak after months of chemotherapy, while at the Village, her family was stunned to notice she seemed to be returning to normal. Upon her return home, doctors found that her tumor had begun to shrink. Now a healthy 16 year old, she still returns for periodic cancer checkups, but has maintained a clean bill of health in the meantime.
Give Kids The World Village now hosts over 7,000 families like Alyssa's each year. The operation is so vast that it requires more than 1,400 volunteer shifts each week to keep running, and staff is highly attuned to the need to recognize its cadre of volunteers.  Enter social media as a way to accomplish this.  Give Kids The World leverages GreatNonprofits every week to understand reviews about their Village staff and volunteers.  They now leverage that information to create a "volunteer spotlight" that showcases a different volunteer each week on its Facebook page.  Public relations manager Mark Hoewing notes, "It is a way to let the volunteers know that we don't just run this organization and forget about you." The idea came about when the Village received its first-ever Top-Rated award from GreatNonprofits.   . While perusing the reviews, the staff noted a plethora of comments recognizing volunteers for their stellar work.  The Give Kids the World Staff were looking for a way to share them with not only volunteers but also other advocates as well.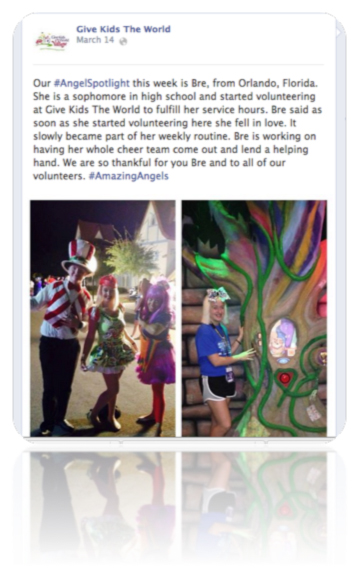 The organization also leverages social media to recognize its corporate partners. Hoewing explains that they receive generous help from many companies, such as Walt Disney World, Universal Orlando Resorts, SeaWorld , Boston Market, Perkins Restaurants and Hasbro, to name a few. However, they do not want to remind wish families that they are the benefactors of charitable giving while they are here, so you won't see corporate logos onsite.  . Instead, they turn to YouTube, where they feature two-three corporate video thank-you each month to recognize their generous corporate partners.
Feedback from departing guests and their families via social media also influences day-to-day operations at Give Kids The World Village. Staff members monitor reviews left on GreatNonprofits, Facebook and on other sites, as well as responses on the family survey guests are asked to complete after departure. Some of the guest comments may be placed in their printed materials and collateral.
"We always get tremendous support from the families, and we take constructive criticism seriously," explains Hoewing. "Social media is so important, because the families want to go home and tell people about their experiences. And this experience is often life changing.  Their whole family's dynamics change from giving up hope to where the child is transformed to where they want to live and fight the disease. As one of our board members says, we don't develop  cures, but we generously dispense love, hope and joy, and those are the most powerful  drugs in the world."
To learn more about Give Kids The World, and to read its reviews, click here.