First Bi-Directional API for Nonprofit Sector About to Launch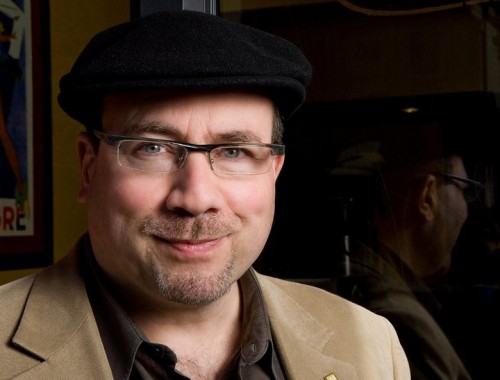 By Craig Newmark: contributing writer and founder of Craigslist.
Hey, I'm always excited about technology for social good. My motto for craigconnects is using technology to give the voiceless a real voice, and the powerless real power. Recently, I invested in GreatNonprofits.org to create a Yelp for nonprofits.
I asked Perla Ni, of GreatNonprofits to write a guest blog post about this investment I've made.
Craig Newmark Funds API to Build User-generated Nonprofit Reviews into Software
GreatNonprofits.org has a robust website with over 170,000 peer-to-peer reviews on over 16,000 nonprofits. GreatNonprofits.org is now building an API to embed these reviews into grants management and employee giving software and other programs so funders and grant makers can look holistically at their portfolios – incorporating the quantitative and qualitative data into decision making. To start, GreatNonprofits.org is partnering with Fluxx – a new grant management software with a lofty goal of bringing all donor management data into one place for better decision-making.
A screenshot of a Fluxx page.
Collaboration, Bi-Directional Knowledge Sharing and Beneficiary Feedback
With more and more CRM tools (like Salesforce) in the market, talk of collaboration and data sharing is rampant.  Organizations are increasingly working with more data and more people—hence, the need for better tools.  This is especially true in the nonprofit sector where grant makers have many data points to manage and consider—from financial to program data and even beneficiary feedback.
While, as humans we are always well intentioned to gather various data points while formulating decisions, the harder it is to gather and analyze this data the less likely we are to incorporate it fully into our analysis. Sadly, this is often the case when it comes to beneficiary feedback in the nonprofit sector.  Well, that is about to change with this recent investment.
A New API; A Whole New World
GreatNonprofits – now the largest nonprofit review site of its kind – is building a write-a-review API. This new API will allow third party partners to integrate reviews into their systems in a seamless and automated fashion.  One of GreatNonprofits first software partners is Fluxx—an innovative grants management CRM system that allows foundation officers and executive staff to easily make decisions by housing all pertinent data in one place.
"We're trying to push all information to the program manager in one place. And once that data is available to the program manager, he or she can pivot on the view," says Jason Ricci, CEO of Fluxx.
So whether you're at a foundation and need to check the 501(c)3 status prior to writing a check or if you want to understand other charities that fellow foundations have donated to, you can do this all in one place.
The partnership between Fluxx and GreatNonprofits is one of the first of its kind to bring this bi-directional data together in one place.  And this is key, because in all the data mining, some times the stories of the beneficiaries served gets lost. But with over 170,000 reviews and growing, plus this new API functionality — these stories will be made available to foundations and corporations all in one place.  And this benefits not only the foundation or corporation who is trying to analyze the impact of the investment beyond financial metrics, but also to the nonprofit who needs a little help in demonstrating their impact to the world.
"What I love about GreatNonprofits," says Ricci, "is that they're collecting actual reviews from people in the field who know an organization's work well—and those reviews are starting to tell stories about that organization's work.  So from a grant maker's perspective, they're not just looking at an organization's financials to make decisions on whether to fund them, but they're looking at real reviews from real people."
So What's next?
This is the first of many ventures for Great Nonprofits to extend over 170,000 nonprofit reviews to other sectors.  Along with this, GreatNonprofits is looking to partner with employee engagement software providers, so employees of corporations can read and write reviews about the impact they are having on nonprofits, and the corporation can easily collect these stories of impact to marry with other information about their charitable giving programs.
Toward this goal, GreatNonprofits is also in discussion with Benevity, (www.benevity.com), a software social enterprise.  Benevity's award winning employee giving and volunteering solution, Spark!, is used by some of the most notable companies in the world to engage employees around causes.  Benevity has committed to embed the GreatNonprofits.org API into its platform to help inspire and inform giving decisions for its end users.  The soon to launch partnership with Benevity will help its clients engage their employees and add more information and interaction to their giving activities.
While We Wait… (back to Craig)
As an investor, I think it's really important for the next advancement in the nonprofit sector to bring reviews and crowd-sourced information about beneficiary feedback directly to donors, foundations, and nonprofits.
While we wait for this launch, you're able to play a part in increasing beneficiary feedback and collaboration by writing a review at GreatNonprofits.  And then, later this year, the information that you write about your favorite nonprofit will be available in the Fluxx grant management software, Benevity's Spark! workplace giving solution software among others. This relates to my recent blog post, Supporting some nonprofits, and some not, here's the deal.


About the Author
Craig Alexander Newmark is an American Internet entrepreneur best known for being the founder of the San Francisco-based international website Craigslist.