Raise Awareness During Down Syndrome Awareness Month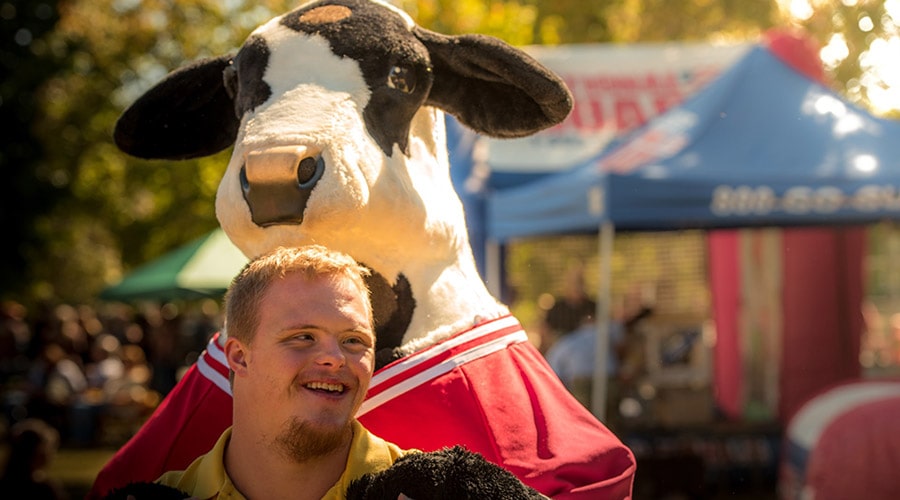 Each year, about 6,000 babies in the U.S. are born with Down syndrome, a genetic disorder in which a person is born with one extra chromosome. Down Syndrome also causes physical and mental variances, ranging from mild to severe. Each October, during Down Syndrome Awareness Month, multiple Down Syndrome organizations raise awareness and support families.
With the correct support and early intervention services, children born with Down syndrome can go on to lead incredibly fulfilling and successful lives. That's why these organizations exist: to give hope, support, and information to parents and families of those living with Down syndrome.
During Down Syndrome Awareness Month this October — or anytime throughout the year — please consider donating to these Top-Rated Down Syndrome organizations.
Combined Locks, WI
Throughout the world, children born with Down syndrome face higher rates of abandonment. Reece's Rainbow works to give these children a loving home, caring services, and inclusive advocacy. This Down syndrome organization is not an adoption agency. Instead, it advocates for international children with Down syndrome and other developmental disabilities, helping them find loving and caring families in the U.S.
Reece's Rainbow has helped more than 2,100 children over 14 years of service. By offering adoption grants for those willing to give a developmentally disabled child a loving home, Reece's Rainbow is changing the lives of children all over the world.
We found three of our children on Reece's Rainbow! All three of our babes have special needs, and all three were destined to spend the rest of their lives in institutes in their country. We are grateful for an organization that works to find special needs children and be their voice! –VeryPleased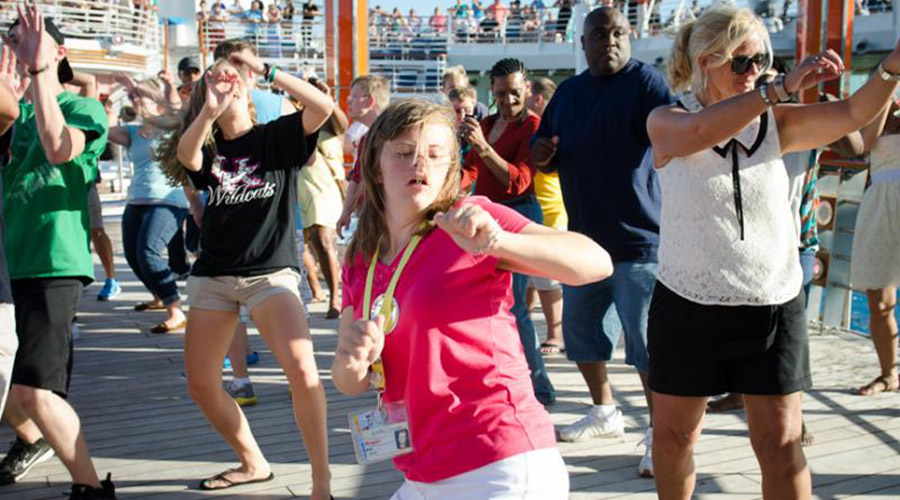 Lithia, FL
Buddy Cruise is dedicated to supporting families of children with special needs by promoting awareness, providing advocacy, and allowing families to connect with one another. The Buddy Cruise is an annual cruise for children and adults with Down syndrome and their families. On this cruise, families can connect with essential resources, gain valuable information, and receive support from peers and professionals. Meanwhile, their kids are having the time of their lives, building confidence, and learning important life skills.
But the organization is more than just a once-a-year sail. On land, they work closely with children, families, educators, and other members of the community to raise awareness about special needs children. Through their efforts, Buddy Cruise hopes to create a more understanding and kind world for all children and a more supportive environment for families.
We are so grateful for this organization. Buddy Cruise enables us to relax and vacation with others with disabilities and their families, while also attending seminars and getting much needed support and information. They do so much for people with disabilities! –ConnieStives
Charlotte, NC
The LAMB Foundation is dedicated to supporting those with intellectual disabilities in North Carolina. The organization is entirely volunteer-driven, with more than 93 percent of all funds going directly to programs that impact the people in the community.
Since its incorporation in 1999, the LAMB Foundation has raised more than $21 million to support facilities, education programs, and other services for the intellectually disabled and their families. This organization recently earned "Gold Status" with the North Carolina Special Olympics, one of the biggest recipients of funding.
The LAMB Foundation has supported my special needs classroom for the past several years by funding community involvement opportunities and purchasing needed items for the classroom. We are truly grateful for all they do to assist individuals with disabilities in our community. –Carrie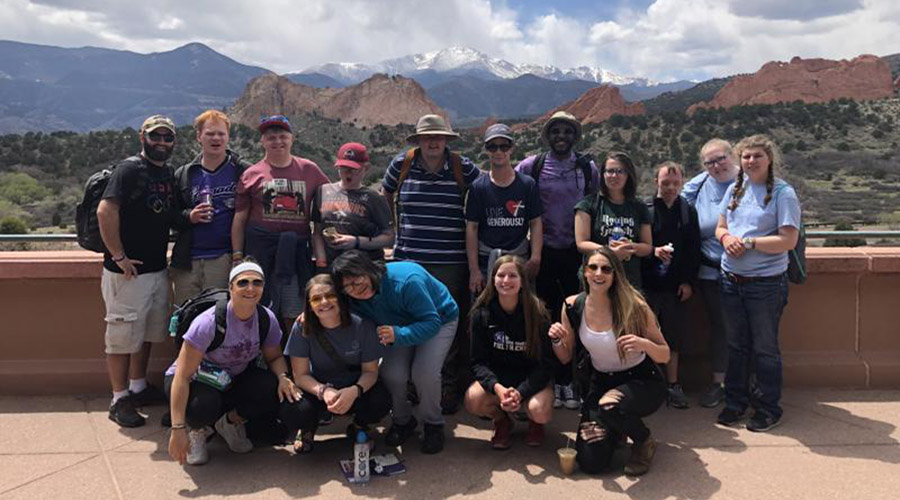 Centennial, CO
Adam's Camp began in 1986 with just a few families. Now, the organization serves more than 1,000 special needs individuals and their families each year.
At Adam's Camp, participants have incredible experiences, partnering with volunteers and professionals to learn how to better care for their special needs loved ones. Meanwhile, children, youth, and young adults living with intellectual disabilities get to experience the great outdoors, building confidence, finding new friends, and participating in specialized therapy programs.
Our 35-year-old son has Down syndrome and has been attending Adams Camp every year for 22 years. It's been instrumental to his social growth and his independence. He looks forward to it all year and loves every minute in the beautiful mountain setting. –Debbers
If you want to learn more about Down syndrome organizations, or about nonprofits in your area, please visit our website at GreatNonprofits.org.