Donate to Your Local Bird Sanctuary and Help Our Feathered Friends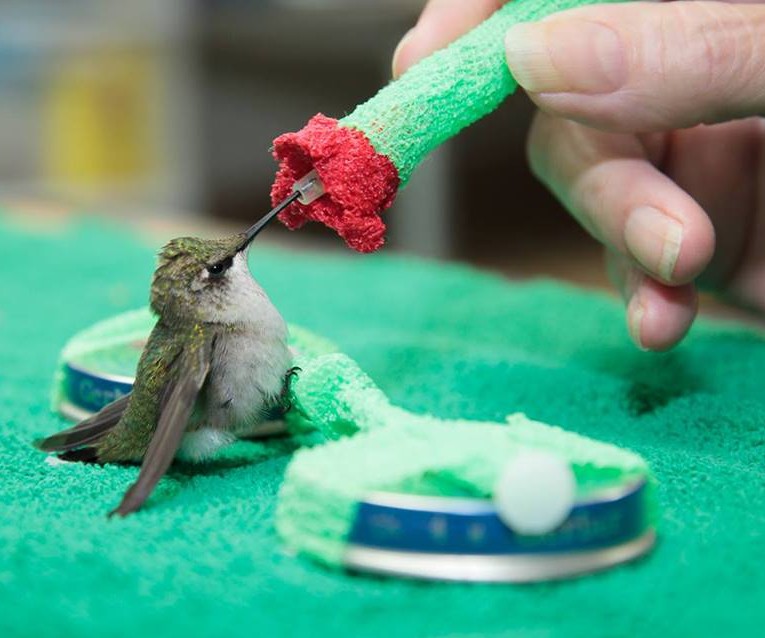 Birds fill us with a sense of wonder and awe. Each year, we watch them glide above us, seemingly unbothered by the gravity that holds humans firmly on the ground. But when these birds become ill or injured, it's our chance to give them back their freedom. When you donate to a bird sanctuary, you help rescue these magnificent creatures and return them to the skies.
Consider donating to one of these Top-Rated bird sanctuaries, or find another wildlife rescue nonprofit near you on our website.
Dedham, IA
SOAR is a wild bird sanctuary dedicated to rehabilitating injured and sick raptors for release into their native habitats. In addition to rescuing and rehabilitating raptors, the organization also educates the public using non-releasable birds to raise awareness about issues impacting these birds. SOAR also sponsors research and collects data to improve treatment and living conditions for raptors.
The organization maintains all Fish and Wildlife Service and Iowa DNR permits.
"SOAR has always been a place that has provided outstanding care of injured raptors that need help. The staff at SOAR are such wonderful people who will go to any lengths to locate, transport, and take care of these magnificent animals."
-Zippy, General Member of the Public
Benson, AZ
Oasis Sanctuary provides care for retired or unwanted exotic birds, many of whom are no longer able to be housed in a traditional setting. Some of these animals come from breeders, some face medical challenges, and others have been in multiple households and are consequently afraid of humans. Most of these birds would face euthanasia outside of the Oasis Sanctuary Foundation.
Birds are housed with others of the same species, with both indoor and outdoor habitats. Currently, the bird sanctuary cares for about 800 parrots who would not otherwise be alive.
"They work tirelessly, up early to prepare fresh food for all those eager beaks, from the littlest Budgie to the biggest Macaw. It's always amazing to me that they remember the names of the birds and their particular personalities, likes, and dislikes. These parrots are truly loved!"

-Anonymous, Donor
DeLand, FL
Patty's Parrot Palace is a bird sanctuary designed to care for exotic companion animals with no other options. Some have been abandoned, and others simply have nowhere else to go, but Patty's takes them in and gives them a loving home.
This nonprofit provides exceptional care and beautiful enclosures where exotic birds of all sizes can live their lives in comfort. In addition to their permanent rescue, the organization also looks after birds while the owners are away, provides education and support for bird owners (or "Parronts"), and offers training for difficult birds.
"Everything about the palace is wonderful. You can tell how much love is given to every bird. She has given all the birds flight again in their new aviary. The palace is a true sanctuary."

-JC Jordan, Donor
Miami, FL
Pelican Harbor Seabird Station is a wild bird sanctuary that rescues, rehabilitates, and releases pelicans in southern Florida. Each year, this organization helps over 250 pelicans who are ill or injured, with 75% successfully re-released into their natural habitat. While the nonprofit focuses on pelican rescue, they treat hundreds of birds from different species every year.
Those pelicans that cannot be successfully released remain at the facility for outreach and education for the general public. PHSS is a federally permitted wildlife sanctuary with the U.S. Department of Fish and Wildlife.
"I happened to be there one day for a release of a rescued pelican to see the results of their work, and it was inspiring…This is an amazing organization with a huge heart and beautiful feathers."

-Ken, General Member of the Public
Rocky Point, NC
This wild bird sanctuary rescues, rehabilitates, and re-releases wild raptors throughout North Carolina. Each year, the organization helps more than 200 raptors, successfully releasing many of them back into the wild after treatment. Those that cannot be released move to accredited care and education facilities.
In addition to their rehabilitation work, CFRC educates children and adults about the valuable role raptors play in the ecosystem. Students learn about the environment and how humans are negatively impacting the raptors' natural habitat, and learn tips to help preserve this habitat for the future. More than 5,000 people experience their education programs each year.
"The Raptor Center brings passion and light to every event I see them at. They are knowledgeable and able to answer any question people ask them about the birds…The birds are beautiful and obviously well taken care of. These are hardworking individuals who clearly love what they do."

-General Member of the Public
If you want to learn more about these organizations or find a bird sanctuary in your state, visit the GreatNonprofits website and search for nonprofits in your area.