International Travel and Do-Good Opportunities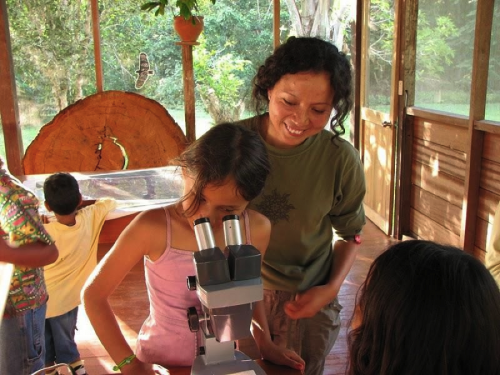 You can also read this article here on LinkedIn!
Leave behind more from this summer than bad tan lines and stale cotton candy. Have an adventure and make a difference. Check out some great travel volunteer opportunities as recommended by the community at GreatNonprofits.org. You can experience different cultures, the diverse beauty of this world – and help a child to read, build a bridge, or contribute to rainforest research.
Peru
Create wildlife or flora guides, monitor wildlife and forest growth, teach English, map uncharted areas of the rainforest
You're walking through the Amazonian rainforest just as sunlight is starting to spill through the tips of the canopy leaves; a crimson-tailed hummingbird flits through the air and a capuchin monkey scrambles between tree branches. Working with Amazon Conservation Association, which is dedicated to preserving the biological diversity of the Amazon Basin, you can explore Amazonian nature as a conservationist striving to ensure that the beauty of these rainforests lasts for generations to come. There's a lot you can do to preserve these forests – you can create wildlife and flora photoguides and artwork to document research, for instance.
Said one volunteer of his trip down the Peruvian Andes to visit ACA's research facilities and meet the indigenous community, "The entire experience was profound. ACA's research stations were filled with students studying various aspects of the cloud forest and rain forest….The whole atmosphere was exciting and filled with creativity….The issues are huge but the organization has talented, hardworking, committed people who have a track record of achieving results."
Take a look at more ways to volunteer with ACA in the Peruvian rainforests.
Brazil
Teach English, help the disabled, volunteer at daycares, work in hospitals helping HIV/AID patients
Salvador, Brazil is a city that is impossible to forget; the pastel colonial architecture of its historic center and its Afro-Brazilian music. You can savor those experiences and volunteer to improve education and healthcare with Cross-Cultural Solutions. You can teach English, work in a daycare or a hospital.
"Being a volunteer with Cross Cultural Solutions is one of the best things I have ever done with my life," said one volunteer. "I spent ten weeks in Salvador, Brazil from October through December 2011. During my time in Brazil, I was able to assist in a day care for a few weeks and work with underprivileged children. I also taught English at two different schools to people who only spoke Portuguese….The beach, the people, volunteering, and CCS…It is a great combination and a very rewarding experience."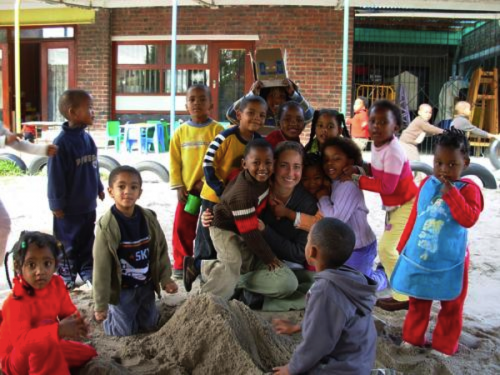 Discover what you can do with CCS to impact someone's life across the world.
Costa Rica
Build bridges, clean water systems, and recycling stations; engage in reforestation and organic agricultural work
Costa Rica's craggy volcanoes, picturesque beaches, and incredible flora and fauna biodiversity make for an overwhelmingly colorful and unique experience for travellers. It's the perfect place to take one of Globe Aware's Volunteer Vacations – soak up the sun and culture while helping to build infrastructure. By day, you can build suspension bridges, practice organic farming, and construct recycling stations; by night, meet the locals, learn about traditional sugar cane processing, and enjoy the delicious food.
"…I just returned from building a pedestrian bridge in the middle of the rainforest in Costa Rica with them this June, and I have to say, out of all my life experiences, truly none have ever come close to these," said a past volunteer.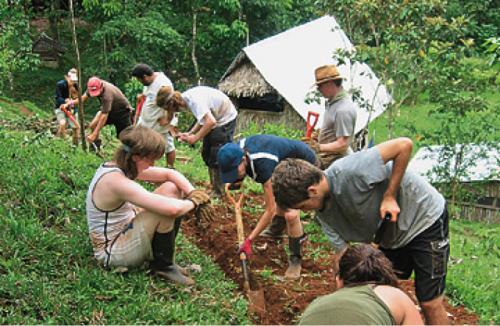 Learn more about Globe Aware's opportunities for change in Costa Rica and other destinations for volunteer travel.
Cambodia
Teach English and art, assist in pediatric and medical care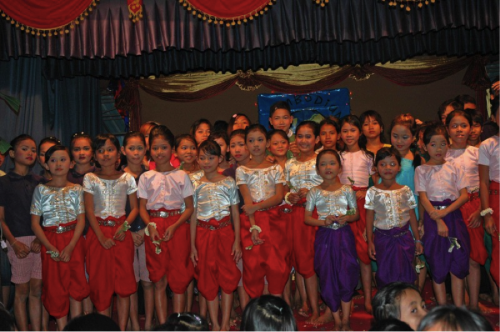 Sela is an 8-year-old boy with a gap-toothed, wide-mouthed grin, ears that stick out, and an impish look in his eyes. He looks just like any other excited elementary school kid – except that he gets his education, food and healthcare from the Cambodian Children's Fund. You can volunteer to help children like him this summer by working in the school, bakery, or health clinic.
Said one volunteer who visited CCF facilities, "I had the opportunity to do some volunteer work for CCF in Phnom Penh this past year and experience first-hand what Scott and his team are doing. It was a truly amazing experience that left a huge impression on me….CCF is transforming an entire community and helping them lift themselves out of poverty by addressing the major problems that these people face including schooling for children, health care, vocational training, substance abuse and domestic violence. None of this would be possible without CCF."
Find out how to get involved with Cambodian Children's Fund.
Guatemala
Build stoves, work in nurseries and plant trees
Guatemala is home to some of the most beautiful landscapes in Central America; you can wander through the Mayan ruins, climb a volcano, or explore the open-air markets. You can also travel with other volunteers of the Highland Support Project this summer to rebuild depleted forests and limit harmful smoke exposure within indigenous Mayan communities. You'll build fuel-efficient stoves to replace open-pit fires in poorly ventilated homes, engage in reforestation, or work in Guatemalan schools presenting affordable art programs to help these communities achieve social sustainability.
"What I love about HSP is its commitment to collaborative/cooperative work in the villages versus what some folks call "hit and run" (drop in with supplies, then not show up again for another month or 6 months or longer). Members of the communities are active partners in all of the work that HSP supports. Through HSP I have experienced the true meaning of empowerment in its most positive way," said a past volunteer.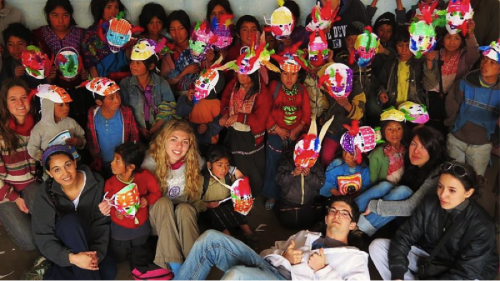 Explore the ways that you can make a difference this summer in Guatemala.
Uganda
Build water and sanitation systems, construct stoves, work with women's activist groups
Uganda's beautiful national parks and boundless savanna are the perfect destination for adventurous travelers with a thirst for exploring Africa's rugged terrain and endlessly diverse wildlife. This summer, go on safaris and raft on the Nile while helping the Foundation for Sustainable Development improve water and food sanitation in Uganda's Masaka district. Help construct rainwater collection tanks, educate communities about the importance of hygiene, and build pollution-minimizing stoves.
"The entire FSD team in Uganda was incredibly helpful and my host family was accommodating at all times," said one volunteer. "The team made our experience truly hands on and exposed us the daily work that the Uganda people engaged in and we worked on projects that were making a real impact in the community….Overall it was a wonderful experience that broadened my horizons and cultivated my interests in global sustainable development."
Explore the other destinations you can travel to and volunteer services you can provide with the Foundation for Sustainable Development.
Did I miss your favorite volunteer travel experience? Share your inspirational story – and help others find those same opportunities!
For 50+ more summer favorites from Influencers, check out the full Influencer Summer Guide here.