Five Incredible Nonprofits Promoting Cultural Awareness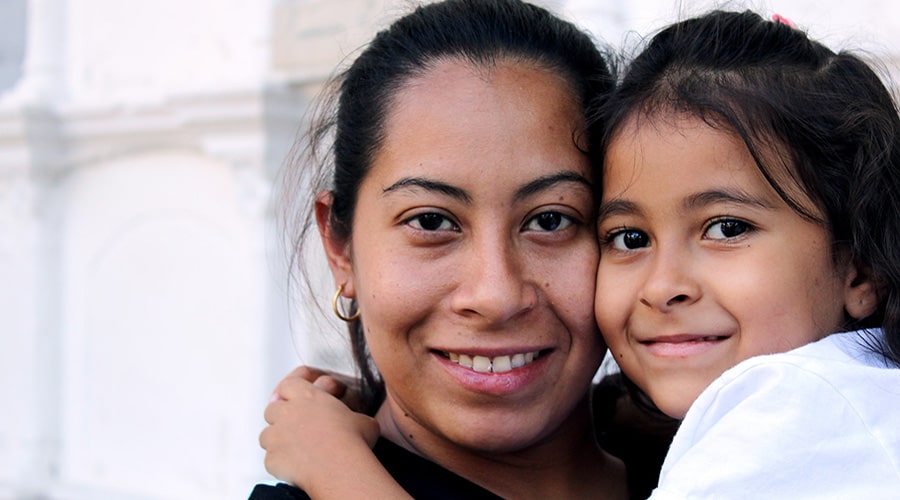 Bringing different cultures together has always been part of daily American life. Just think about the different foods we eat, the music we listen to, the art we appreciate – we are a melting pot. Our history is filled with stories of immigrants coming to the United States from all over the world. Being able to learn about each other and celebrate our differences helps build communities and brings us closer together. Schools give us a little taste of the different groups that make up the American population, but there is so much waiting to be uncovered.
We wanted to show you a few incredible examples of nonprofits that are focused on cultural awareness. These organizations all continue to do the work to bring people from all different backgrounds together and learn about each other. They give people the opportunity to dive a little deeper.
Washington DC
The goal of Operation Understanding is to build a generation of community leaders who will work to eradicate all forms of discrimination and build up their communities to be places of understanding of cultural awareness. They work with students from the African American and Jewish communities of DC and bring together students and their families to build bridges. The participants spend their junior year of high school with each other learning, building relationships and exploring history. The students take a trip together and learn more about parts of each other's culture and experiences. Building those lifelong relationships is the best takeaway.
Here is a note from one of the parents involved in the organization:
"It is important that divergent views of all peoples in our society become respected and that the integrity of those in society with whom we differ is maintained. OUDC teaches participants to celebrate our differences and to impart that knowledge and passion for inclusion to others who are touched by the students who facilitate and teach. Training the leaders of tomorrow to foster inclusion of ideas, views, colors, races, sexual orientations, etc is critical if the United States is going to maintain its leadership on the world stage. I applaud OUDC. As a parent of a person in Class 17 and a civil rights lawyer, I am proud of this organization and its results."
Half Moon Bay, CA
Dance is an incredible part of many cultures around the world, bringing cultural awareness. Movement Exchange brings people together with dance and service. The network consists of different university chapters, dance exchanges and programs. Their hosted dance exchanges bring people to communities in other countries and gives them an unforgettable experience. The impact on communities helps with social inclusion, cross-cultural understanding, creative expression and self-esteem.
Here is a note from someone who participated in a dance exchange in Panama:
"Movement Exchange is a wonderful organization that brings dance education to the children of Panama. I volunteered as a dance teacher for a week in Panama and had an amazing time not only as a teacher but also as a student. The program is a cultural exchange, so we spent a lot of time exploring the local community and meeting community leaders, learning folk dances and about the history of US/Panama relations, and brushing up on our Spanish. Movement Exchange is also about the sustainability of their programs; while my group was only there a week there are local educators that teach dance classes on a regular basis."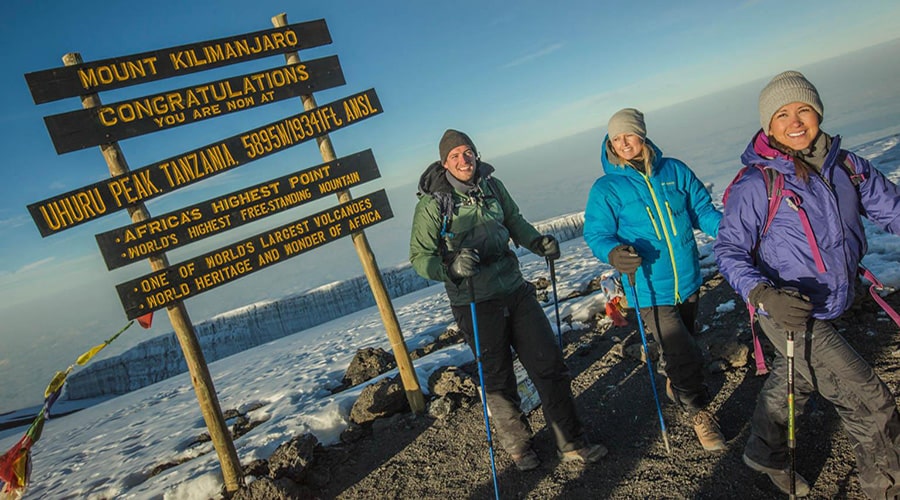 Norristown, PA
Teachers have a huge impact on helping youth understand and process the world around them. Global Exploration for Educators works to send teachers abroad to gain fresh perspectives on the world and its people. In addition to the trips, they also provide a place to share curriculums that focus on different places in the world. It's a great resource for educators for all ages to be able to give their students more diverse education and tell their first-hand stories about other cultures.
Here is a recent story from a teacher who went on one of the trips:
"I could never have imagined that I would have the opportunity to learn about the history, culture, and modern issues in Qatar and Oman, ever!. GEEO and QFI made it possible. I can now bring the stories of the people I met and the places I experienced directly to my students, who may never get to visit in person."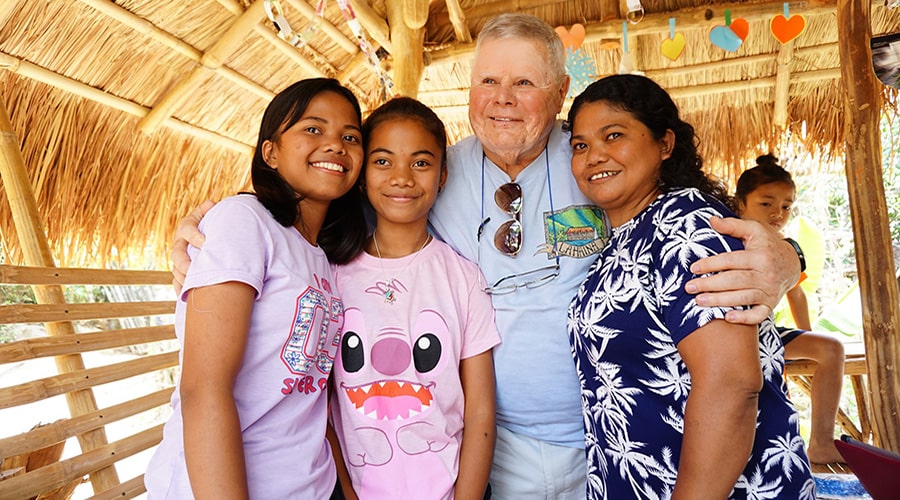 Perkasie, PA
Pearl S. Buck International, Inc. provides opportunities to explore other cultures and help children around the globe. They have multiple programs where you can sponsor a specific child, help fund a project or participate in one of their global leadership projects for students. It includes people in the work and builds connections between people in the US and children in other countries.
Here is a recent note from a long time supporter:
"In working for several years as the architect for the restoration of Pearl S. Buck's historic house, I was always inspired by her own story and not just by the beautiful stories that she authored. She did so much during her lifetime to serve those at risk, particularly children, who would otherwise be denied basic nutrition, health care, and education. The lovely house where she lived and worked still evokes her commitment to: 1) break down barriers and build bridges among cultures, 2) advocate for diversity and cultural awareness, and 3) take care of and equip all young people with the skills to thrive and be happy in the world. PSBI effectively continues Pearl's inspirational goals and achievements and I am honored to be among their supporters."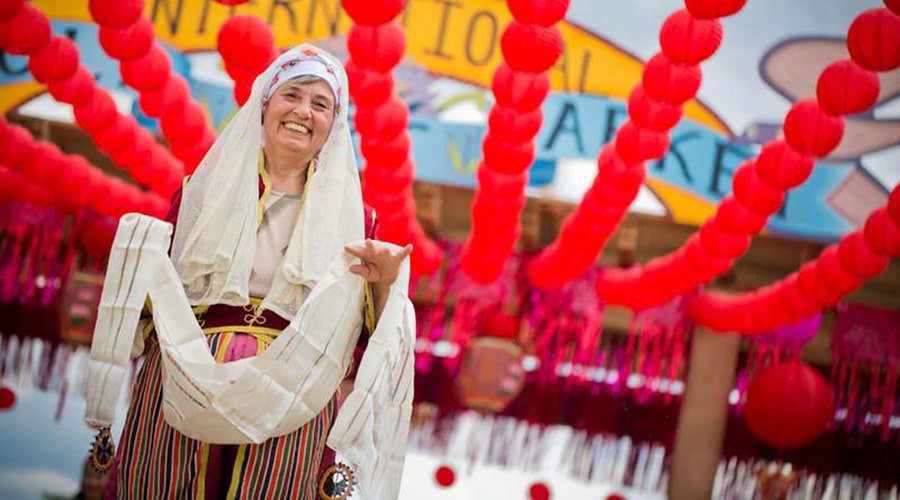 Santa Fe, NM
The International Folk Art Alliance gives artists a place to showcase and sell their work at the world's largest market of its kind. It started as an annual weekend event and it has grown into a year-round opportunity. The art is sold online and in person in Santa Fe. In addition to being a marketplace, they also offer different learning opportunities for the artists themselves to bring back to their communities. Being able to enjoy and experience art from all over the world is beneficial to everyone and helps bring the cultures together in a beautiful way.
Here is a heartwarming note from one of the volunteers:
"For ten years I have volunteered with this wonderful organization that really does change lives. After just the first year we learned something so stunning, so amazing….that if we could put just a small amount of earned money into the hands of mothers, we provided a huge life line of support not just for her, but for her daughters, who could now be sent to school and avoid the nightmare of pre-teen or early teen marriage. Young sons would be sent to school instead straight to the fields or factories. As an artist returning home with money in her hands, the mother established a position of respect in the family and in the village as an income earner. That respect helped to keep her safe within the marriage. All this benefit for the woman, her sons, her daughters and her village just by taking the brave step to apply for a booth at an annual art sale thousands of miles away in Santa Fe, New Mexico. What a miracle!"
Every opportunity that allows people to learn more and experience other cultures helps expand their world views. These incredible organizations help with that and the results are beautiful. Make sure to check out these nonprofits and others that are promoting cultural and ethnic awareness.