Civil Rights Organizations that Need Your Support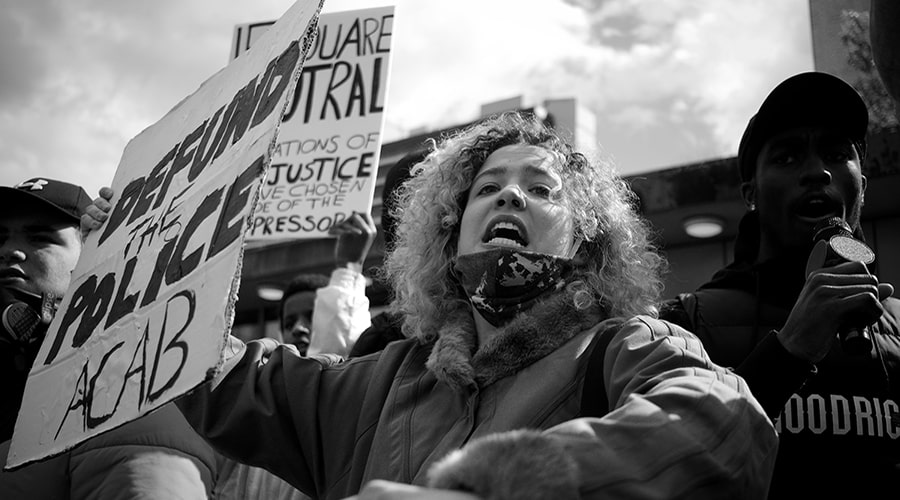 America is once again embroiled in a civil rights movement reminiscent of the 1960s and Martin Luther King, Jr. Civil rights have long been a contentious discussion in America, long before the Civil Rights Act came into law in 1964. Civil rights organizations have worked tirelessly since the early 20th century to secure equal rights for all people, as promised to us under the Constitution and Bill of Rights.
Today, the fight is far from over. These civil rights organizations continue to work to bring justice and equality to every American, regardless of race, color, creed, religion, sexual orientation, or gender identity. If you want a more equitable America, consider donating your time or resources to one of these Top-Rated Civil Rights Organizations.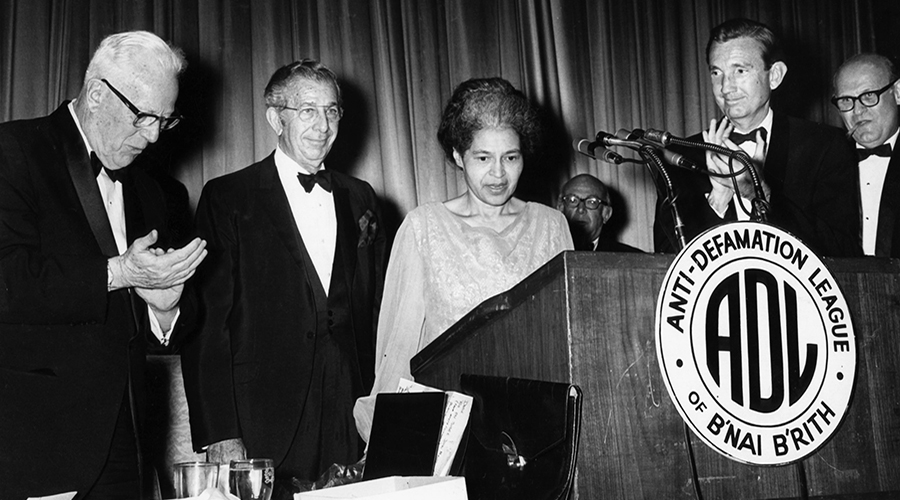 New York, NY
Since 1913, the Anti-Defamation League has been rooting out anti-Semitism and bigotry across the nation and around the world.
Through a network of regional and national offices, the ADL works closely with local Jewish communities and other minority groups, creating a broader understanding of the issues and challenges facing these communities.
The organization operates to inform public policy combating hate crimes, discrimination, racism, and bigotry. Furthermore, this nonprofit furthers its mission through education initiatives designed to raise awareness about discrimination and racism issues. These programs are aimed at school-aged children, college students, professionals, religious groups, and many other populations. These programs reach upwards of 75,000 people every year.
"ADL is an amazing organization. Forged in the fires of anti-Semitism, its mission is to protect all people against hate, bigotry, and bias of all kinds. No challenge is too big or too small – whether a local family is seeking a voice against hate, a bill is coming to the floor of the Senate that calls for action, or a school district needs resources to battle prejudice in its student body, the ADL staff is right there, ready to roll up their sleeves and help. ADL works on every cylinder, educating, protecting, and advocating. ADL is the fearless voice of justice."
-Becky, Board Member
Washington, DC
The Children's Defense Fund is committed to equitable education, healthcare, and social justice for all the nation's children. Each year, the CDF works with local and national groups to reach the nation's most vulnerable children, particularly those living in poverty or those affected by a disability or inequality.
The organization oversees several initiatives designed to level the playing field for all children. Freedom Schools is a summer school and after school care program designed to increase literacy and test scores, and empower children and youth. Changing the Odds for Children is an initiative focused on informing and shaping local and national policies related to education and social reforms.
Finally, the Generation Next initiative focuses on raising the leaders of tomorrow by fostering mentor relationships and promoting non-violent social change.
By empowering children, families, and communities, the Children's Defense Fund is changing the future for our nation's youth.
"I am a parent and supporter of the Children's Defense Fund Freedom Schools program. My child attended the summer program for many years. She loved the energy, the college interns, the enrichment, and THE BOOKS! I saw her love of reading improve, and her confidence improve…CDF is making a difference and changing lives, one child at a time. I'm a witness. My family and I will be forever indebted to CDF for how the Freedom Schools program changed my daughter's life."
-LPBV, Client Served
Washington, DC
Common Cause is a nonpartisan organization dedicated to educating the public about the democratic process and encouraging civic action. The nonprofit has offices in 30 states across the nation, all dedicated to increasing voter turnout, helping citizens hold their government leaders accountable, and encouraging public discourse about voting and campaign issues.
This organization is committed to a fair election process, identifying unjust practices such as gerrymandering and campaign finance violations and concerns.
Common Cause recognizes that the ultimate power in any democracy resides with the people. Therefore, an informed electorate can transform the country. This organization doesn't side with politicians. It sides with the people.
"Common Cause has been on the front line, along with strategic partners, in advocating for voting rights and open government through education and civic programs that inform voters and help hold local and state officials to account. I have personally been involved in my state for two years and have experienced what happens when voters are empowered with information and tools through this organization. Powerful advocacy work at both the grassroots level and the national level."
– KLSGeorgia, Donor
Washington, DC
Operation Understanding's mission is to create a generation of leaders and changemakers who will eradicate racism, anti-Semitism, and all other forms of discrimination.
The organization promotes civil rights by enrolling minority students into a year-long program. This program educates high school Juniors in the D.C. area, helping them identify problems in their communities, and train them to become leaders in civil rights protections.
The program investigates the history of discrimination and the civil rights movement, giving each participant a hands-on, experience-based understanding of the problems we face. Each year, 24 students and their families participate in the program, which so far has impacted more than 550 graduates.
"OUDC has been such an important part of my life and continues to impact me years after I graduated from the program. It has helped shaped my education, career path, my way of thinking, my identity, and my understanding of history."
-Awollack, Client Served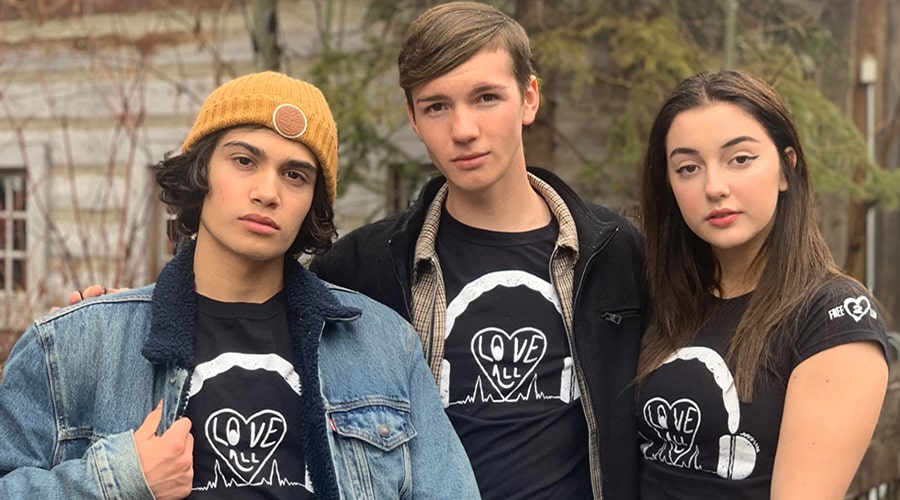 Seattle, WA
Free2Luv recognizes that youth are the future of civil rights protections in America. Through a worldwide campaign. Free2Luv encourages youth to embrace diversity, practice inclusion, and erase hate in our communities.
Each year, Free2Luv reaches more than 50 million people through their social media campaigns. In addition, the organization impacts 35,000 underserved youth around the country through an art and music empowerment program.
By teaching young people to embrace diversity and eliminate bullying, we can begin to create a more inclusive, loving society for all citizens.
"Free 2 Luv is important to me for a number of reasons, but the one I would like to share with you today is their never-ending dedication to empowering youth to be themselves. I know that if I had known of an organization like Free 2 Luv when I was younger that I would have felt like I belong, like I was loved, and important every day and that a lot of my suicidal thoughts and actions might not have happened. One of Free 2 Luv's main goals is to let youth know that they define themselves, not the thoughts of others or society but that they have the power to define who they are to the word and to use that power every day.

I hope that you will consider giving to this amazing organization and help to empower youth to know that they are always Free 2 Luv & to Be themselves."
-Roddy, Client Served and Volunteer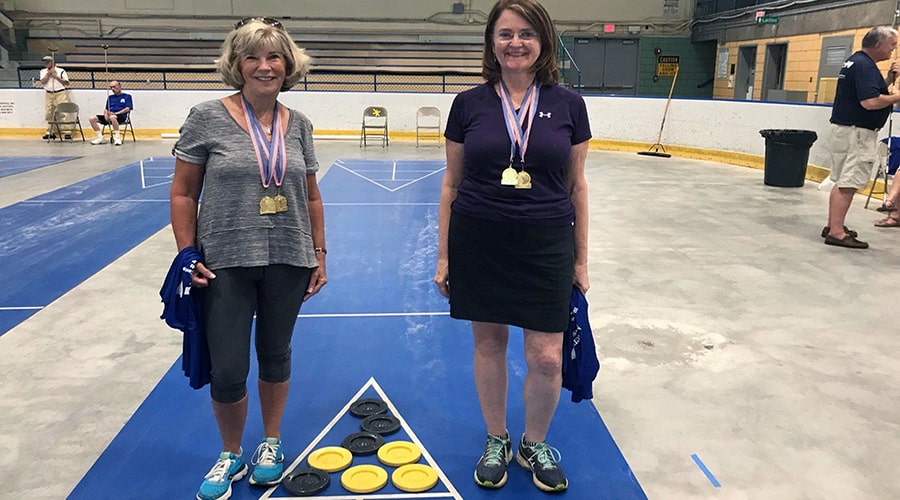 Arlington, VA
The National Council on Aging protects one of our nation's most vulnerable populations: senior citizens.
This civil rights organization protects the rights, dignity, health, and economic security of aging Americans. The nonprofit partners with local agencies to help aging adults get access to the services they need to thrive in their communities. In addition, the organization advocates for Senior rights and protections, ensuring all older Americans have the care, support, and financial stability they need to live comfortably.
"NCOA is a fierce advocate for older adults in our country. They are a deeply dedicated team that proactively and instinctively advocates for positive change. I continue to be impressed by their innovation and outcomes. Thank you for your hard work!"
-Christina, Professional with Expertise in This Field
Washington, DC
POGO is a bipartisan watchdog group that holds the government accountable for its actions. Furthermore, the organization exposes government waste, corruption, abuses of power, and violations of American civil rights.
The organization closely monitors government policies and procedures, ensuring the partisan divide doesn't tread on civil rights, keeping our lawmakers accountable to the voters who elected them.
"This organization is unmatched in their detailed investigations of U.S. government functioning. They give unbiased, accurate, and detailed information about every department and agency, especially defense, veterans, and human services. They are irreplaceable!"
-Anonymous, General Member of the Public
If you know about an exceptional civil rights organization and want to see them featured on our website, nominate them here.
Please consider volunteering for these or other civil rights organizations.