Childhood Cancer Awareness Month
By Becca Stewart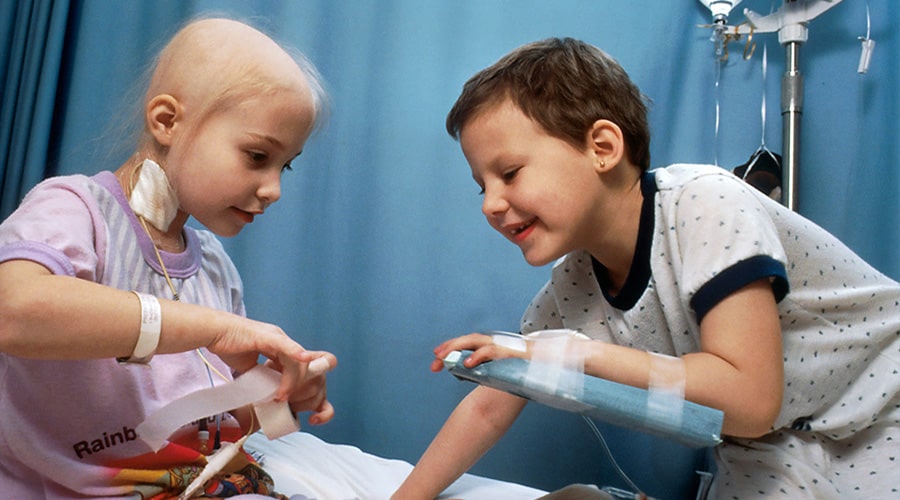 Today in America, 43 children will be diagnosed with cancer. More than 300,000 children worldwide will face a cancer diagnosis this year. The diagnosis is terrifying, both for the patient and their families.
In 2012, US President Barack Obama designated September as Childhood Cancer Awareness Month to raise awareness about pediatric cancers. Many organizations are working to combat childhood cancer around the world. With your help, they can save even more lives.
During Childhood Cancer Awareness Month, please consider donating to one of these Great Nonprofits Top-Rated organizations. Your support could be life-changing for a child in need.
Orlando, FL
Kids Beating Cancer believes all children should have access to the best cancer treatment options. The organization provides life-saving treatments for pediatric cancer patients while also supporting cutting-edge research to help find a cure.
In addition, Kids Beating Cancer provides support for families of pediatric cancer patients, allowing the family to stay and fight cancer together. Through their groundbreaking research lab, pediatric transplant center, and other education and treatment initiatives, Kids Beating Cancer has impacted some 10,000 children and their families to date.
"KBC does a fantastic job of bringing awareness to pediatric cancer and blood disorders in our community. They offer help to families who need stem cell transplants and promote the Be the Match program. I am so grateful for all their help during my daughter's cancer journey. They have given her so much joy during a very scary part of her life."

-mcemp, Client Served
Cincinnati, OH
Medical intervention is vital, but so is the quality of life for pediatric cancer patients and their families. The Dragonfly Foundation's mission is to support children and their families as they go through cancer treatment.
By providing logistical assistance, in-hospital support and entertainment, peer-to-peer support, and other programs, The Dragonfly Foundation brings hope, joy, and a sense of peace to families living in turmoil. The organization partners with many hospitals in Ohio and Illinois, supporting some 6,000 children and their families since its inception.
"I can't say enough about the dragonfly foundation. Being a dragonfly family, they have done so much for our family in our darkest days. They helped us see the light through the darkness through support, events, gifts, beautiful cards, and a place to land like The Landing. A smile on my grandchild means the world, and I can't say thank you enough."

-Tammy, Client Served
Atlanta, GA
The Brain Tumor Foundation for Children works to support patients and their families and create a future where no child has to suffer. The organization's approach is threefold. First, pediatric brain and spinal cord tumor patients and their families receive support, education, and financial assistance. Second, the organization funds research to develop new treatment options and find a cure. And finally, the Brain Tumor Foundation for Children educates the public about this rare form of pediatric cancer, promoting awareness and early intervention, which ultimately saves lives.
"My daughter was diagnosed with a brain tumor that was discovered to be medulloblastoma brain cancer at 11 months old. Being a single parent, I had to leave everything, including my other 4 children, to be with my baby and care for her at the hospital. BTFC came into our lives and offered caring, compassion, and support that you rarely find. It wasn't just financial. It was emotional. They weren't just there for my daughter. They were there for my other children as well. They know that cancer affects the entire family. They are concerned about "their" kids. They are special people who go above and beyond for complete strangers. I will forever be thankful for them. They shined a light in the midst of all our darkness. Their purpose and cause couldn't be more perfect!"

-Lasheka, Client Served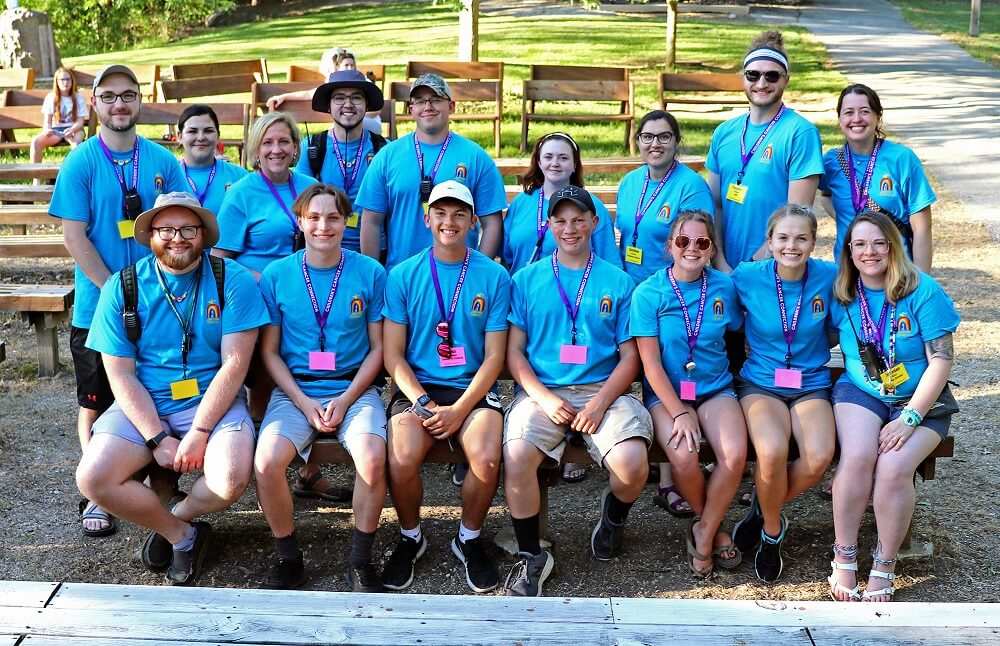 Des Moines, IA
When a child is diagnosed with cancer, the parents often feel completely overwhelmed. The Children's Cancer Connection steps in to help families find and support one another in a way only these families can.
The organization also hosts two summer camps each year, one for children in treatment and one for the siblings of pediatric cancer patients. They also offer teen programs for adolescent patients and survivors, connection opportunities for bereaved parents, and so much more. By addressing the emotional impacts of childhood cancer, the Children's Cancer Connection is helping to heal the entire family. 
"They are an indispensable resource for children and families dealing with childhood cancer. It's hard enough for kids to go through the rigors of cancer treatment and feel "different" from all their friends. Their summer camp allows these kids to act like normal kids for a week and have the true summer camp experience without other kids staring at their lack of hair, their wheelchair, braces, crutches, etc. My son has attended camp numerous times with braces and crutches and has had an amazing time and will be continuing as an adult counselor. They also provide support group services for families, including one for the survivors who have become adults, addressing the possible after effects of their treatments and helping them move forward. It's not just a charity that sends kids to camp; they look for needs in every aspect of dealing with childhood cancer and try to fill them."

-celarson, Client Served
Marlboro, NJ
Many cancer treatments cause long-term effects for cancer patients. Arms Wide Open's mission is to help create less toxic therapies for pediatric cancer patients, allowing them not only to survive, but to thrive long into adulthood.
The organization provides funding for clinical trials, allowing more children to participate in these trials. Because cancer treatments are costly, Arms Wide Open helps bridge the financial gap, alleviating the financial burden these families experience.
In addition to funding research and clinical trials, the Arms Wide Open Foundation is committed to raising awareness through documentary filmmaking and outreach opportunities. The organization also provides emotional support for pediatric cancer patients and their families as they travel through the most challenging time of their lives. 
"Arms Wide Open Childhood Cancer Foundation was there for us so that we could be there for our child. They lifted a financial burden to allow us to focus only on getting Luke the best possible care. Not only did they support us financially, but they also helped to fund the clinical trials that saved his life. AWOCCF was there for us in two very different ways, both of which were instrumental in my son's healing. The personal financial support was quick and tangible, but the clinical trial funding helped us in a way that can never be repaid, and for that, we will always be grateful."

-Vanessa, Client Served
You can learn more about these and other incredible organizations on our website, GreatNonprofits.org.