These 5 Nonprofits Are Raising Awareness About Breast Cancer and Fighting It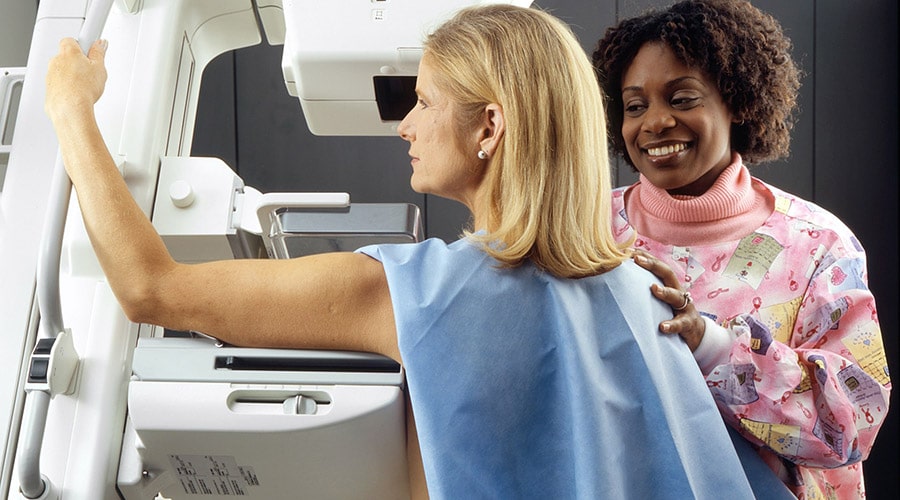 According to the American Cancer Society, breast cancer is the second most common cancer affecting women in the United States. Early diagnosis and treatment is critical in order to defeat it.
Women, especially in marginalized and low-income communities, rely on free services, screenings, and support groups to help them through their journey. Those afflicted and their families look to organizations for specialized support during hard times. We have included a list of nonprofits devoted to spreading breast cancer awareness, fighting breast cancer early, and providing support.
Frisco, TX
The National Breast Cancer Foundation provides free mammograms and breast care services to underserved and uninsured women throughout the U.S. Their goal is to promote breast cancer awareness and their services aim to detect early signs of this deadly disease, educate, and provide support. By detecting breast cancer early, they are better equipped to fight it and increase successful recovery and survivorship rates.
If there is a need related to breast cancer NBCF doesn't ask if they can help, but how. On a personal note, my mother was diagnosed with breast cancer five years ago. She was scared and overwhelmed but the online navigational tools helped to understand every step in the treatment process and through that she found hope. Today she is cancer-free. –NTRamirez
Kings Park, NY
Strength for Life is a community exercise program for individuals diagnosed with cancer to aid in the recovery process. They also educate the public about how to reduce the risk and recurrence of certain cancers through exercise. Their nonprofit offers free exercise classes to all adult cancer patients and survivors in the Long Island region.
What an amazing weekend!! I learned so much that will improve my life immediately! All workshops were valuable and well run. I particularly enjoyed the exercise class, yoga class, and reiki circle with sound healing. Wow!! The other participants I met and Debbie and Theresa who made all this happen, were all a tremendous source of strength and inspiration!! I am so grateful to have had the opportunity to experience this life-changing event!! –butterflygirl
New York, NY
SHARE empowers, educates, and creates support systems for women affected by breast and ovarian cancer. Their services provide information to underserved communities about symptoms, risks, screenings, and treatment. They bring breast cancer awareness and serve around 32,000 individuals per year through free in-person support, peer groups, educational programs, and a national helpline.
I have been going to the SHARE Self-help group for about three years. I learned a lot about breast cancer treatment options, the latest research topics on cancer, and how to be stronger inside and out. This is one of the few places that I feel comfortable talking about my struggles with breast cancer. My only regret is that I didn't find SHARE sooner. My hope is that more people will have access to SHARE. –SusanOfQueens
Yorktown Heights, NY
Support Connection provides survivor-to-survivor emotional, social, and educational support for women affected by breast and ovarian cancer and their families. Their trained peer counselors are cancer survivors themselves, and provide a number of ongoing resources, emotional support, referrals, and a network of other women in a similar boat.
When I was diagnosed in 2019 with OC, I went on a hunt to find information and support. I cannot tell you how grateful I am to have found Support Connection. Robin is warm and kind, and provided me information on activities I can participate in even on the West Coast as well as calling for counseling any time I need to talk. Thank you so much for what you do! –Kathleen W.4
New York, NY
You Can Thrive! offers an affordable holistic healing approach for women diagnosed with breast cancer. Their motto "from surviving to thriving" embodies a mind/body/soul self-care model with services at little to no cost. These services include reflexology, acupuncture, massage, meditation, nutritional counseling, and more. They also provide peer and pet support in addition to advocacy efforts.
In those early days after diagnosis those beautiful wellness sessions felt like the only moments of peace, calm, and healing in my life, which sparked a true desire to support my own body's healing, and I think it's made all the difference. I'm throwing everything I have at this cancer, and am so grateful that it is shrinking, and in its place is growing a garden of gratitude and love. I am so, so grateful to YCT for all they do. –Aimee McCabe K.