Best Volunteer Opportunities for Youth
The lazy summer days are slipping away and it's almost time to head back to school!  This school year, why not look into volunteerism as a new after school activity?  Getting involved with volunteering at a young age encourages an compassionate and kind outlook on life, strengthens your work ethic, and can provide valuable work experience.
Whether you're a parent and you want to teach your children what it means to give back to the community, or you're a high school student looking for meaningful ways to fulfill your service hour requirements, follow our tips to find the best volunteer opportunities for youth.
1. Look for organizations that specifically recruit children and teenagers as volunteers.
Great examples of these organizations include:
Pebble Tossers matches kids and teens up with volunteer opportunities and provides information on the number of hours, age requirements, and descriptions of different projects.  Browse their list to find a service project that most appeals to you.
Youthlinc empowers youth to volunteer locally and be mentored to lead international service projects in impoverished villages in Kenya, Mexico, Peru, and Thailand.
Youth Making a Difference involves teens in Leadership Service projects that travel on humanitarian expeditions to India.
2. Check out your local soup kitchens and homeless shelters.
Many soup kitchens, pantries, and shelters take on students to volunteer for a weekend or on a regular basis and often give service hours in exchange.  Contact your local organizations and ask if you can lend a hand.
3. Help out at senior centers and hospitals.
Local senior centers are often looking for young volunteers to help teach computer literacy classes, work in the kitchens or offices, or just be there to talk to the seniors and get to know them as you keep them company.  Some hospitals also recruit high school volunteers to organize children's play activities in the waiting areas, act as hospital greeters, and staff the gift shop or assist in administrative duties.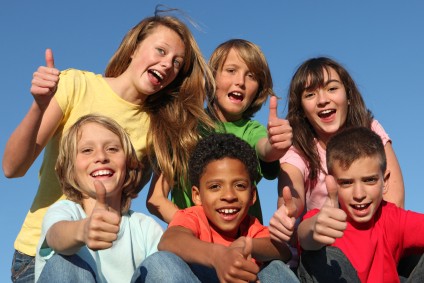 4. Join a club!
Many international service organizations such as Rotary, Kiwanis, and Lions Clubs offer middle school and high school branches.  Join your school's Interact, Key Club, or Leo Club to find out about locally organized volunteer opportunities and to bond with other service-minded students.  Some middle and high schools also partner with local elementary schools to provide volunteer tutoring services.  Or look for service clubs outside of school, such as the Boys & Girls Clubs of America.
Had a great volunteer experience and want to share your story?  Want to search for more youth volunteer opportunities?  Check out our website for more ways to get involved with the youth volunteer community!