Amazing Ecotourism Destinations For Your Bucket List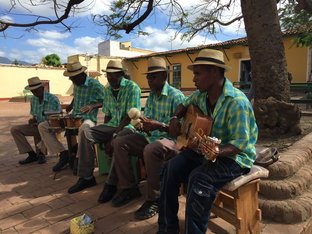 Looking for a life changing trip this year?  Consider ecotourism. You've already braved the crowds in places like the Big Apple and Hawaii. Seen international hotspots like Italy and Spain. You know that travel is about so much more than snapping photos of the Golden Gate bridge or Eiffel Tower.
For people who love to travel the world, but also want to make a positive impact on the place they are visiting, several organizations offer ecotourism trips to beautiful and amazing destinations.  
Although this movement began during the 1970s, it is becoming a popular way to travel. A rising trend, ecotourism is defined as:
"Responsible travel to natural areas that conserves the environment, sustains the well-being of the local people, and involves interpretation and education" (TIES, 2015)
Ecotourism focuses on the conservation and low impact on the location. It is founded on the importance of environmental and cultural respect and awareness of the community. It also aims to benefit locals financially and environmentally while creating memorable experiences for travelers.
When you're looking for places to go to for a vacation, be sure to check out these breathtaking places where you can help the community you are staying in while also having a life-changing experience!
Sierra Gorda, Mexico
Here, through the Conservation Alliance Program, tourists can contribute to a local community and economy built on services that benefit the environment.
Nomad Republic offers a program where participants can help with the cleansing and rehabilitation of rivers and forests, or work in local schools delivering lessons on environmental education. This program also has opportunities to contribute via projects involving embroidery, handicrafts and local cuisine or help implement sustainable agriculture methods.
Samoa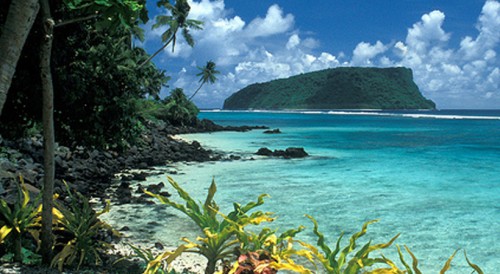 In Samoa, tourists can take in breathtaking sights of the oceans and natural resources and help conserve Samoa's beautiful islands through the Global Sustainable Tourism Council program. 
Projects Abroad grants you the opportunity to "…work on achieving the goals set out in the Care Management Plan, including running educational games and group activities, providing emotional support, and helping improve general hygiene"
Kaikora, New Zealand

Here tourists primarily work on lowering water usage, increasing recycling, and reducing the use of pesticides. Visitors work on promoting sustainability and Earthcheck predominantly ensures tourists can work toward this goal.
ISVolunteers offers a 4 week program that includes two weeks of "adventure tour" and two weeks of participation in volunteer programs that include conservation of nature sanctuaries, habitat restoration,scientific research within fragile environments, and protection of endangered species like the iconic kiwi bird.
Barbados
Here tourists focus on protecting Barbados' coastline. Many programs available here serve as the best models for sustainability in the Caribbean.
Go Overseas offers opportunities to volunteer via working with children or on ecological projects.