Adoption Nonprofits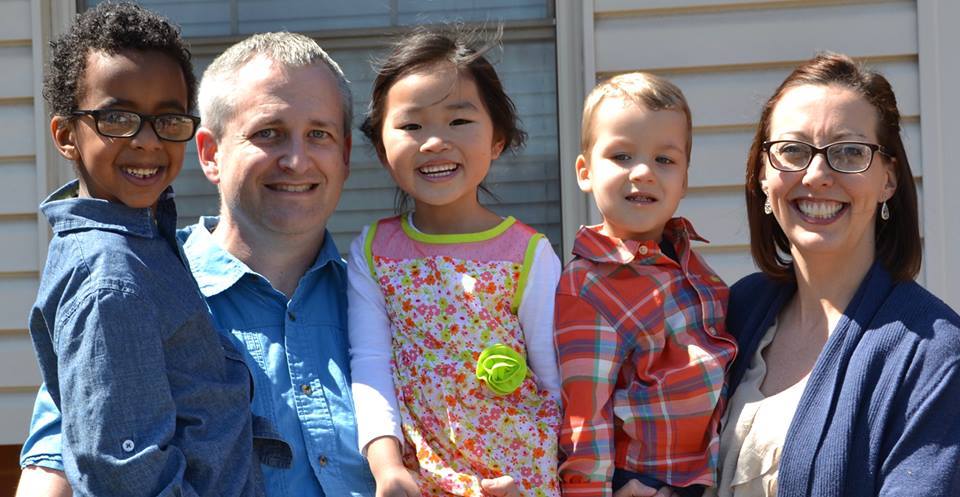 Adoption Nonprofits
According to a PBS Fact Sheet, about 2% of the total U.S. population is adopted, with 2.5% of the child population currently living with adopted families. These adoptions range from local, domestic adoptions from a public agency, to private, international, and independent adoptions. Americans are especially enthusiastic about international adoptions, with as many as 13,000 children from 103 different countries adopted per year, according to the most recent available data.
AmericanAdoptions.org

reports that

90% of adopted children

aged 5 and older

have positive feelings about their adoption
85%

of adopted children are in "excellent" or

"very good" health

Adoptive parents are

7% more likely

to describe themselves as a

"happy couple"

than non-adoptive parents

According to

Good Housekeeping

,

135,000 children

are adopted in the U.S. per year

There are an estimated

107,918 children

waiting to be adopted
Adoption provides couples who want to grow their family with the opportunity to bring home a child, and it also creates a safe and loving environment for kids who might not otherwise have a place to call home. Many inspiring nonprofits are working to help families connect with and adopt children both here in the U.S. and abroad. We compiled some information on top-rated nonprofits that are working to help these families:
Providing Hope to Kids Around the World
Brittany's Hope Foundation in Elizabethtown, Pennsylvania
Brittany's Hope focuses on placing orphans and at-risk children with special needs in loving homes. They offer adoption grants to families to adopt kids from impoverished communities, while also spearheading humanitarian initiatives in those communities, such as the building and repairing of orphanages, the development of nutrition programs, and the donation of livestock and crops. Brittany's Hope has helped 667 children with special needs from around the world find a loving family and sponsored programs that nourish, clothe, shelter, and educate more than 1,400 others. "While we were incredibly grateful for the financial support that the seedling grant … provided us," one adoptive couple wrote, "what was amazing and truly an answer to our prayer was the constant support" that the organization provided throughout a "long and difficult wait."
Finding Homes for Children with Special Needs
Reece's Rainbow Down Syndrome Adoption Grant Foundation in Monrovia, Maryland
Since June 2006, Reece's Rainbow has facilitated more than 2,000 international adoptions for orphans with Down syndrome, providing them with safe and loving homes with parents who are equipped to care for them. One couple praised the organization for the sense of "community, support, and resources" it offered as they "struggled with every aspect of our adoption. Thanks to RR, [they] have had the best experience during [their] adoption and know RR will continue to benefit others!" Reece's Rainbow is also dedicated to raising awareness of the plight of orphans with Down syndrome, and they regularly crowdfund on behalf of one featured child per month to help with adoption expenses. Their grants allow families who can't afford an international adoption the opportunity to provide a loving home for kids with Down syndrome.
Responding to Needs Here at Home
Adoptions of Indiana in Carmel, Indiana
Adoptions of Indiana is a nonprofit adoption placement agency based in Indiana. Their focus is on helping families find children in need within their own communities and then equipping those couples with the skills to become successful adoptive parents. They place much of their focus on adoption preparation, with home studies, educational programs, and matching placements to ensure a smooth transition for the child. In addition, they provide post-adoptive counseling, support services for both the adoptive and birth parents, and help adult adoptees find and reconnect with birth parents who are open to forming a relationship. "Love, sincerity, encouragement, honesty, truthfulness, and, above all, focus on the well-being of the children and expectant mothers," one adoptive couple wrote, "All these things … encompass Adoptions of Indiana and its staff." The focus on facilitating successful adoptions within their home community differentiates Adoptions of Indiana from other agencies with broader focuses.
U.S. census data estimate that roughly 101,840 children in the foster care system are currently waiting to be adopted. There is an enormous need for parents who can provide a loving home for these kids. In addition, children who are born into impoverished communities or with special needs are especially vulnerable, and often have a tougher time receiving a placement. With your help, inspiring nonprofits can continue to help children and potential parents find their perfect match. Whether you and your partner are looking to grow your family through adoption, or you simply want to help other couples find their future child, consider sharing this page to raise awareness, consulting the GreatNonprofits list of its Top Adoption Nonprofits and Charities, or looking at our directory of organizations near you that are working to facilitate adoptions!