6 Animal Rescue Stories to Warm Any Heart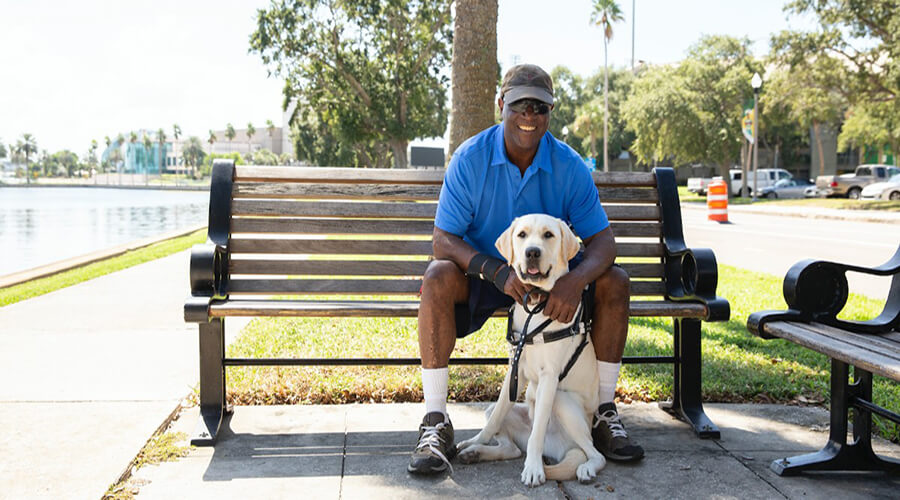 We've all seen the commercials featuring those faces of puppies that need a home. But did you know that there are animal-related nonprofits in the US, for all kinds of different animals that need to be rehomed? There are specific organizations for rabbits, donkeys, and companion birds just to name a few.
Today, we wanted to feature just a few of those rescue nonprofits helping animals find the best family.
N Chesterfield, VA
This incredible nonprofit rescues all breeds and ages of dogs from high-kill shelters to reduce the euthanizations. To learn as much about the dogs and their needs, they use a foster care system. More information about the animals leads to a successful match with a family. They have rescued over 10,000 dogs and cats in the decade that they have in operation.
Here is just one of the many success stories and a beautiful photo to go with it:
"We adopted our furbaby, Selma Mae (formerly Nancy) from OPH four years ago and she has been the absolute best dog for us. She has the sweetest disposition and just naturally goes with the flow. We love her to pieces. From start to finish, the application and adoption process was easy and smooth with clear communication from OPH staff and her foster mom. When Selma tested positive for heartworms a year after adopting her, OPH was right there to aid in getting her treatment and taking care of the costs as we had her on preventatives the whole time. We now live in Kosovo and Selma is here with us too! When we rescued some abandoned puppies from our street, OPH stepped up and found fosters in the states for them. Now, these two Kosovo street pups have forever homes in the US with adoring owners thanks to OPH! I am inspired by the amazing work and dedication of the staff and volunteers at OPH and am considering fostering here in Kosovo to do my part to help the many, many homeless and needy dogs that deserve a chance for a better life. Thank you OPH for all you do!"
Snowflake, AZ
Serving Arizona and Southern California, this wonderful organization has helped rescue, rehab, and rehome over 1,000 horses, donkeys, and mules. Christine Griffin started out with a mission to train and adopt one horse at a time in 2006. After a few years of fires and economic collapse, she quickly realized how much more she wanted to help. By 2011, they had received their nonprofit status and have been working hard ever since to continue to save as many animals as possible.
Here is a heartwarming recent adoption story:
"We have been the lucky adopters of two miniature donkeys from Equine Wellbeing Rescue. Before we were allowed to become adopters, we were interviewed and our home was inspected to make sure that we could provide a good home for the donkeys. Equine wellbeing loves and cares for all of their equine guests and does a great job of placing each animal with the right family. They are always available for questions and they do a great job of keeping their supporters informed of the happenings at the rescue, as well as local and national events and news related to equines. We are so lucky to have found this incredibly caring rescue and hope to add another donkey to our herd soon."
DeLand, FL
This organization started after the founder witnessed 13 birds being neglected. She took them in and slowly nursed them back to health. Trish Koile and her husband became experts during this project and saw a bigger need for an organization to help birds displaced by different situations. Today, they are not only helping birds find new homes, but they are helping educate bird owners, showcasing exhibits to help educate the public and work with birds with behavioral issues. With the help of volunteers and donations, they are able to continue to take in birds to their sanctuary and help them in any way they need.
Read about a family's new addition from the Palace here along with a great family photo:
"We adopted our Amazing, Sweet, Adorable Moluccan Cockatoo, Willy, from Pattys Parrot Palace. The whole experience was absolutely amazing from the beginning. I felt right at home when meeting my Soul Mate Bird. Patricia and her husband educated me from the beginning on how to have a successful adoption and future with Willy. Walking into Pattys Parrot Palace is like walking into a beautiful Caring bird heaven. All the birds are happy and healthy thanks to them and get to live their life out with tons of love. Highly recommend them to Adopt a bird or to just visit an amazing beautiful bird sanctuary."
Youngstown, OH
The little furry creatures need advocates just as much as the bigger animals. F5RS specializes in small animals like rabbits, guinea pigs, ferrets, and birds. They take in animals that need new homes for any reason. Providing veterinary care, nutrition, exercise, training, and socialization with people and other animals, they do it all. They also screen all potential adopters to make sure that the animals are going to a great home.
Read this great review from a client:
"Adopted again from F5RS this year! We welcomed our new guinea pig, Judy. She has been a fun and loving new family member. We are always supported with advice and any help we need. F5RS is our pet sitter when we are out of town and I never have to worry while we are gone. Our pets are so spoiled and probably become disappointed when we come home!"

Herndon, VA
Founded in 1997, this nonprofit works to provide a second chance to cats that have been moved to the euthanasia list at shelters. They bring all vaccinations up to date for the cats and neuter any that are over 6 months old. In their two decades of operation, they have adopted out over 18,000 cats. It's incredible that these animals are given a second chance to find a loving forever home.
Here is a recent story from a family (plus an adorable kitten picture):
"We adopted a kitten from Fancy Cats in November 2018. She is the perfect addition to our family and playmate to our 1 year old Cat. The application process is not difficult but it was more involved and took longer than I expected. Don't let that deter you from adopting. It shows that Fancy Cats cares about their cats/kittens enough to make sure they are placed in good homes. We adore our little girl and are grateful for the care she received from her foster family to ensure she was socialized and ready for her adoptive family. She has definitely stolen our hearts!"
Tijeras, New Mexico
The mission of this volunteer-run nonprofit is to rescue, rehabilitate and rehome small companion dogs. Since they started in 2001, they have saved thousands of New Mexico shelter dogs. They have been recognized with multiple awards and are regularly called one of the best places to adopt a dog in NM. It's amazing to know how many small dogs they've been able to help.
Here is a beautiful testimony to the great work this nonprofit does:
"This wonderful organization is made up of all volunteers. No one is paid. It is simply a foster based organization. Every one in Lap Dog Rescue offers their homes, time, effort and love to save dogs from kill shelters in the State or owner surrenders.

Dogs are vetted, fed, cared for, loved and trained to get them ready for new homes. Dog are matched to applicants carefully, before being adopted to new loving homes.

I adopted my sweet and loving dog, Foxee, from Lap Dog Rescue of New Mexico and am proud to be a LDRNM foster for this group of wonderful people who freely give their time, love and effort to save hundreds of dogs each year."
With millions of animals entering shelters every year, these organizations need to continue to do their work and help find homes for all abandoned animals. If you've been considered a pet for your family, look for an animal rescue organization on our website.