5 Organizations Helping People With Eye Diseases, Blindness, and Vision Impairments
Let there be light! These organizations are dedicated to helping people suffering from vision impairments or blindness see again, or at least greatly improve their lives. The fact is many people around the world aren't able to afford proper eye care. With the help of these organizations, many people experiencing blindness have a community, can receive medical assistance, and can once again thrive in their work and life.
At GreatNonprofits, we hope you are as inspired as we are to help these organizations give people the gift of sight, the tools to get there, and take control of their own lives.
Palmetto, FL
Southeastern Guide Dogs is transforming lives by providing nurturing and helpful human-dog relationships for people with vision impairments, blindness, and veterans with disabilities. Their staff trains, breeds, and raises working dogs, service dogs, and guide dogs. In 2018, they provided 49 guide dogs to visually impaired students and 51 into careers benefiting veterans.
I'm so thankful for Southeastern Guide Dogs and the independence and confidence that they have brought back to my life! With Luna leading my way, I know that my future is bright! –Shaunamarie
San Jose, CA
The mission of the Corneal Dystrophy Foundation is to increase awareness about corneal dystrophy and potentially blinding diseases. Its many programs have helped more than 900,000 people in more than 100 countries to overcome their genetic vision disability. It provides free literature, mentors, and resources to the public, as well as research assistance.
Without this foundation, I never would have found the physician who correctly diagnosed the cause of my declining vision. I have corneal dystrophy, which was misdiagnosed repeatedly. I was able to be treated and my vision was returned to normal. –EyeSee3
New York, NY
Founded by a group of passionate women, VISIONS offers opportunities for independence, employment, socialization, and rehabilitation in the New York region. Their job placement services help individuals with blindness or vision impairments to secure work for themselves. Their rehabilitation center provides caregiver support for seniors in home or at the center. In 2018, they impacted the lives of more than 7,000 people with vision loss.
VISIONS is an amazing nonprofit that really strives to help the visually impaired with everyday activities. As a volunteer of VISIONS, I feel so good about myself after helping an elderly person read mail, go shopping, serve meals, and provide friendly visits. VISIONS is like a little haven for the elderly to communicate with each other and have fun! –michellevsa2017summer
Setauket, N.Y.
Sights on Health's mission is to provide free and quality eye care for people in the U.S. and abroad who can't access these health care services. Whether due to economic status or geographical location, this nonprofit provides support to people in remote areas and indigenous populations suffering from eye diseases or vision loss. In addition, they mentor medical students and recruit volunteers, sending medical professionals to Peru, Ecuador, and Native American reservations.
This was my second mission trip to Ecuador with Sights on Health. They are a tremendous organization. We operated on 96 patients with cataracts and glaucoma with excellent results. The patients were all extremely grateful to get their vision back. The days were long but extremely rewarding. I highly recommend this great organization and was proud to be affiliated with them! –Dave K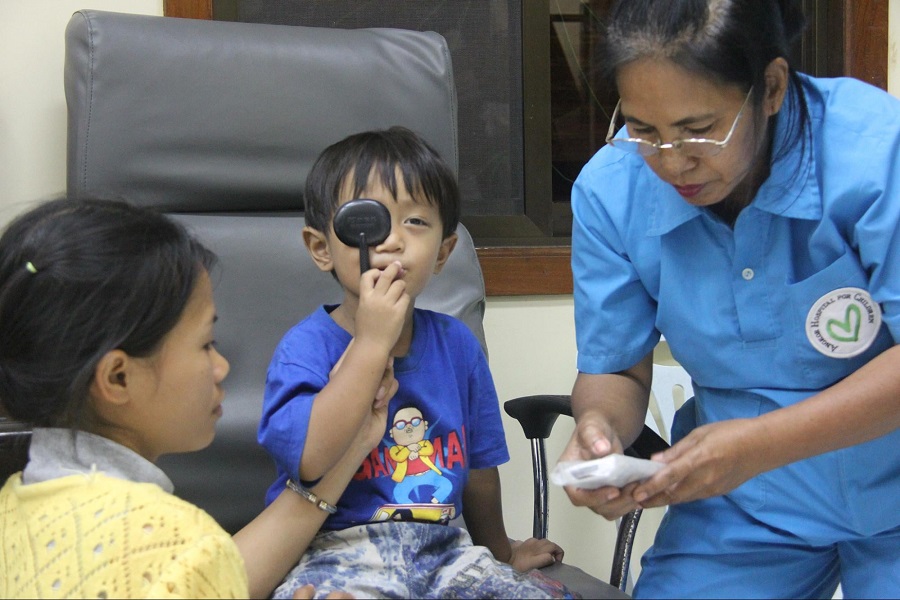 Berkeley, Calif.
Seva Foundation's vision is to create a world free of blindness. They perform sight-saving surgeries in countries around the world, and since their founding in 1978 have provided medical eye care to more than 40 million people from underserved communities. Their Restore Sight program is dedicated to helping people regain their sight from basic treatments and simple surgeries.
A cataract surgery has an immediate impact on an individual's life. That fact is overwhelmingly emotional. The staff and volunteers at Seva have a beautiful and focused passion to improve the lives of others. Giving sight to someone blind opens up social and economic possibilities where there may be none. I am proud to be a part of this organization. –sfconnect